InfoComm 2018: FSR HuddleVU Collaboration Bundles Are Coming
Prepackaged collaboration systems, FSR HuddleVU Collaboration Bundles will be introduced at InfoComm 2018.
Leave a Comment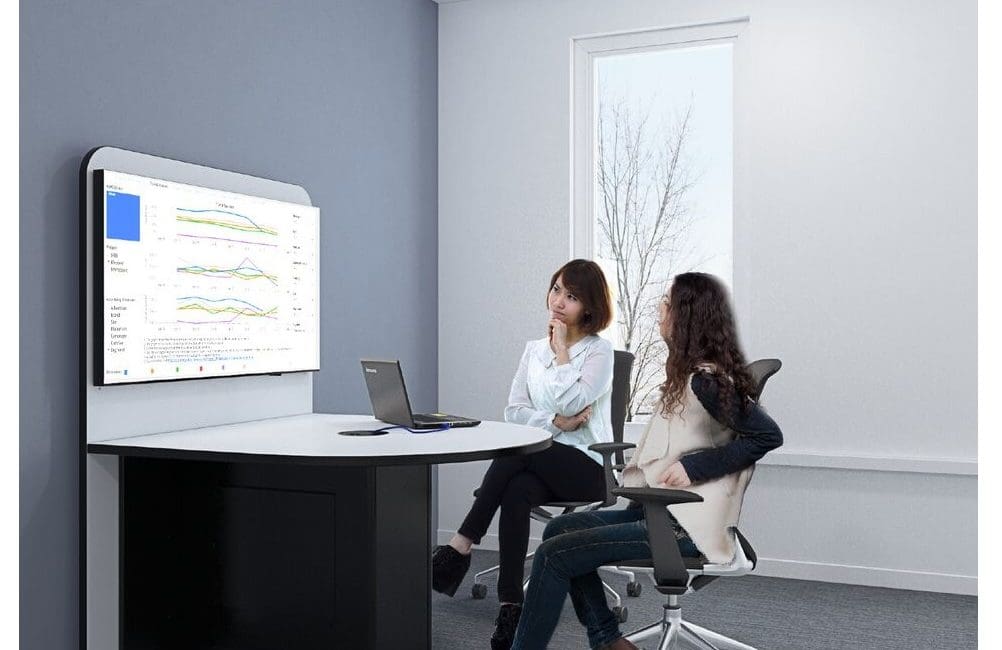 Collaboration is sure to be a hot topic during InfoComm 2018, and FSR intends to be at the center of those conversations. The maker of a wide variety of infrastructure solution products for the audio/video, Information and Communications Technologies (ICT), education, corporate, hospitality, and government markets, says it will unveil the FSR HuddleVU Collaboration Bundles during InfoComm 2018, June 4-6 in Las Vegas.
FSR calls HuddleVU Collaboration Bundles, which builds off its successful huddle room-focused line, a new concept in collaboration systems. During InfoComm 2018 the HuddleVU Collaboration Bundles will be unveiled as series of prepackaged configurations that take the work out of designing collaboration systems.
"Collaboration systems are becoming more and more popular in education as well as the corporate sector," says FSR president Jan Sandri.
"Our new bundles make it so easy for integrators, as well as end-users, to choose the unit that suits the application. With five different models, there's one to satisfy every customer's needs."
What are FSR 
HuddleVU
Collaboration
Bundles? 
HuddleVU Collaboration Bundles are offered in five different prepackaged systems that accommodate from 2 to 4 users. Each bundle includes:
A table box
A switcher
And, of course, all the necessary cables
FSR points out that HuddleVU Collaboration Bundles can be upgraded with optional cable retractors. Systems can also include FSR's HuddleVU Air, a wireless 4-input auto-switching presentation unit featuring 2 HDMI in, 1 VGA in, and one wireless input.
The HuddleVU Collaboration Bundles will be on display alongside the HuddleVU line in FSR's booth C2128 at InfoComm.
FSR Continues Tradition of Innovation at InfoComm
There's no doubt that FSR HuddleVU Collaboration Bundles are reflective of feedback from FSR dealers. That theme rings familiar. Here's a look at CI's coverage of FSR at InfoComm 2017: 
FSR Listens to Its Customers, Releases Huddle Blox Charging Station at InfoComm
You always know when you visit FSR's booth at InfoComm, you'll see plenty of new products in your trip. And, while many manufacturers rely on products they say are game-changing and revolutionary, FSR is urging integrators and end users to think inside the box.

That's because FSR is returning to its roots in a way — with a return to looking at infrastructure, through advancements in infrastructure-related products, under-the-table wire management and a new area for the company: charging stations for mobile devices.

"Our core business is anywhere AV and data power comes into a room," says FSR director of global sales Chaz Porter. "We were the originators of the idea that wall boxes should go behind displays."