InfoComm 2020 Connected: The Future of Esports and Pro AV
COVID-19 has given rise to online gaming and esports, creating new opportunities for pro AV to find new clients in a thriving market
Leave a Comment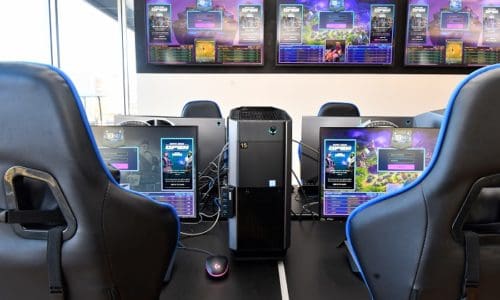 COVID-19 has changed the world and flipped the world of sports upside down. There have been virtually no professional team sports in the U.S. in over three months, and the live events industry is suffering.
That has given rise to online gaming and esports, creating new opportunities for pro AV to find new clients in a thriving market, according to experts at an InfoComm 2020 Connected session on esports.
"I think that there's a lot of optimism from our perspective as a as a design practice in one that specializes in in great public experiences, great public buildings and places that bring people together in all shapes and forms from arenas and stadiums and across major sports – and of course in esports," says Brian Mirakian, a senior principal at architectural design firm Populous.
Mirakian sees this as an opportunity to solve problems in new ways and bring people back to live events with more innovative and exciting experience, although it will be an admittedly slow evolution.
Twitch, an esports streaming platform, saw viewership rise by as high as 50% since March and console sales have skyrocketed.
Read Next: COVID-19 is Opening the Esports Door for AV Integrators
Localized venues and college campuses
However, public health concerns may cause these venues to downsize and become more local, Mirakian says.
"I think we're going to start seeing a little bit more localization to the venues in terms of things that are maybe smaller scale and more community focused as opposed to sort of the gradual transition into to larger scale venues," Mirakian says.
Mirakian said his firm has been working with a company called Nerd Street Gamers, a national network of esports facilities and events that is bringing esports to local communities.
"One of the things that's really in the forefront of their philosophy is to really break down those barriers of entry," Mirakian says.
However, there will still be the traditional LAN gaming component that has been an esports staple for years.
"People love to be able to sit behind a souped up rig," Mirakian says.
In addition to exposing esports to a wider audience, localized esports venues also allow more gamers to break into the professional gaming world.
A robust esports program and facility could also be a good recruiting tool for colleges and universities, continuing a trend that has really been the backbone of the live esports industry.
"Things like gaming centers can really sort of add that dimension of a great student life," Mirakian says.
"I think in the next three or five years, we're going to see a ton of that sort of development continue to happen."