Best House of Worship Project: Diversified & Passion City Church
Diversified brings technology to Passion City Church that would make the most professional production crews jealous.
Leave a Comment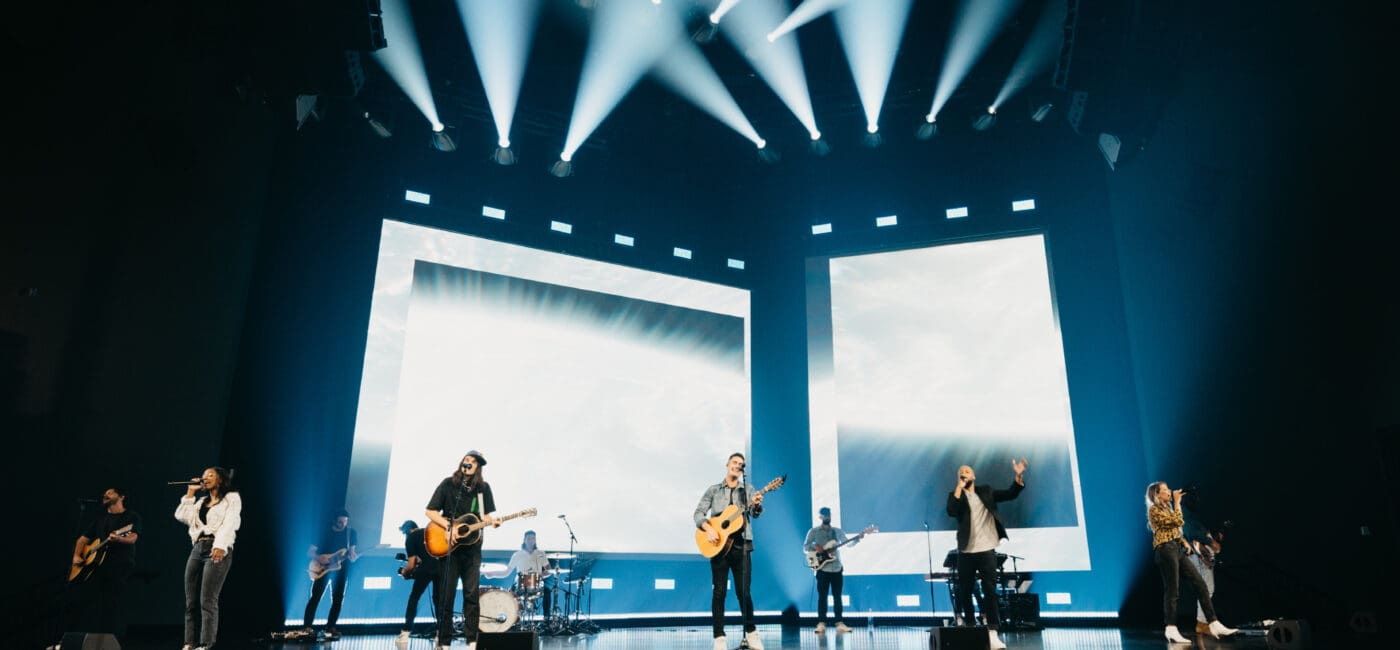 Photos & Slideshow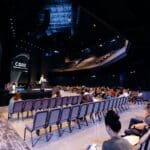 ---
Thanks to a longstanding partnership with Diversified, Passion City Church in Atlanta, Georgia, was able to establish a second permanent location in the area with new AV technology that would make the most professional production crews jealous.
The relationship between one of the largest AV providers and the church dates back several years to when Diversified was an original partner in the construction of the church's first site in Atlanta, and Diversified has helped with several upgrades to accommodate the large events held in the space. Improvements have included loudspeaker upgrades, cinema camera upgrade to their video system and LED walls.
For the new location in Atlanta, the church worked exclusively with Diversified for all of the technology systems in the facility. The church has several experts on their production team, and they knew they needed the right partner to achieve their production goals. Diversified was trusted to support their exact vision at a very granular level, developing solutions that represent several firsts in the church production world.
See next: Best Higher Education Project: The Forum – Berkeley Executive Education at UC Berkeley
The teaching pastor often preaches from either Atlanta location at a moment's notice. Live-linked moments and even baptisms, going back and forth round-robin style between locations, are the norm, and the worship you experience online may be from a different location than where the live message originates from.
The production team adapts in both pre-production and in real time at the highest levels. The new auditorium features 180-degree seating spread between the main floor and the balcony with the furthest easy only 60 feet away from downstage center.
The Installation at Passion City Church
At the heart of the audio system is a L-Acoustics K2 loudspeaker system, Digico audio consoles, and Shure wireless. The lighting system is based around a Grand MA 3 console, Pathway Pathport streaming ACN lighting control, and a mix of Martin and GLP fixtures as a standard rep plot that is supplemented with rental fixtures according to the demands of particular events.
The video system is comprised of a Ross Video backbone in routing and switching with two control rooms – one for the in-room IMAG cut and one for the broadcast feed that is streamed around the world, Panasonic Varicam cinema cameras with a mix of Canon and Fujinon lensing and Vinten tripods, Ross XPression and Renewed Vision ProPresenter GFX systems, Clearcom matrix intercom, Teradek wireless video transmission, and Defy robotic dolly and wire cam systems.
For the on-stage visual canvas, Diversified installed a collection of Unilumin UPAD III 2.6mm LED panels, which are served by a Disguise media server as an important part of the visual brand of Passion gatherings
In addition to the main auditorium environment, Diversified also installed circulation audio and video systems comprised of JBL speakers, Crown amplification, and Samsung commercial displays.
Kids and student large group environments are centered around Waves LV1 audio consoles, Yamaha loudspeaker systems, MA and Chauvet lighting, and flat panel displays with Renewed Vision ProPresenter GFX.
Building a new facility in the middle of a global pandemic creates a number of installation challenges, both in supply chain and logistics. The Diversified team worked closely with the construction team and church staff to ensure the project was completed in time for a first broadcast in August 2020.
Passion City Church Reaction
After successfully completing the construction and system integration process at the Cumberland location, the teams at Passion City and Diversified have continued to stay connected, ensuring the overall mission of the church stays firmly supported.
"Our dream was always to have a building to call home in Cumberland, and when that time came, we were laser focused on ensuring we had the right production systems in place to support what we were doing and the right partner to work with, one that had the same goals we did," said Taylor Charboneau, director of production for the church."Working with the team at Diversified was really great. We love that Diversified is really structured well to make sure that our first Sunday, and the second Sunday, and the third Sunday after that were as seamless for us as possible. I'm excited to see us come out of COVID stronger than ever as a result of this new facility."
Equipment List:
Shure Wireless Mics
Panasonic Varicam LT Cinema Cameras
Planar Flat Panel Fill Displays
JBL 70V Circulation Speakers
ETC Architectural Control System
Clearcom Eclipse-HX Matrix Intercom System
If you enjoyed this article and want to receive more valuable industry content like this, click here to sign up for our digital newsletters!