ASCII Group Announces Keynote Speakers and Content for 2020 IT Success Summit Series
2020 ASCII Group IT Success Summits feature more emphasis on education with focus on helping attendees grow their companies and serve their customers.
Leave a Comment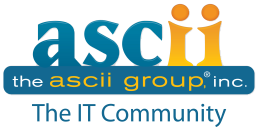 The ASCII Group today announced the featured speakers for its 2020 North American ASCII IT Success Summits.
The agenda for the Summits "reflects a heightened focus on education, providing attendees with strategies and best practices on how to grow their IT companies while best servicing their customer base," according to the ASCII Group announcement.
The 2020 events "will have more emphasis on MSP-driven education sessions (featuring ASCII members)" and will con man-turned-crime stopper Frank Abagnale with a security briefing dubbed "The Art of the Steal."
In this session, Abagnale will provide the latest information to protect institutions, associations and corporations from embezzlement, forgery, counterfeit currency, check fraud, identity theft, and Internet fraud.
He describes white-collar crime techniques, liability concerns under the new Uniform Commercial Code, and demonstrates the latest document features and equipment.
Inside the 2020 IT Success Summits
Additional MSP peer education and industry speakers at the IT Success Summits include:
Bob Coppedge, Simplex-IT: The MSP Survival Guide to Co-Managed IT Services
Can managed service providers (MSPs) work harmoniously with internal IT departments? Historically the answer has been "no way!" In this session, you will see that it can be done without having to recreate your traditional MSP offerings.
In fact, MSPs can directly market to organizations who have internal IT departments and create a unique selling proposition. By crafting a mutually supportive relationship between internal IT employees and your MSP organization, both parties reap the benefits and can build a strong, long-term relationship.
Corey Kirkendoll, 5K Technical Services: The Ultimate MSP Checklist for Bulletproof Internal Security
Over the past year, "security" has been one of the most highly discussed subjects in our industry. However, there is one element vital to the success of MSPs that hasn't been broadly discussed: internal security measures.
Kirkendoll has been aggregating best practices from within the ASCII and vendor community into a definitive guide to help MSPs lock down their environments from future attacks and will present this information, highlighting the top things most MSPs are not doing that leave them vulnerable.
Dawn Sizer, 3rd Element Consulting: Going Vertical in Municipal Government and Law Enforcement is Not a Bidding War
Building trust and delivery of IT services for first responders is no small task and Sizer is leading the charge in this sector. She has focused almost exclusively on this vertical as well as local municipalities.
Plenty of people say it's too hard to get into this vertical, but it's knowing how, and the right staff will qualify you—or disqualify you.
Shannon Mayer, The ASCII Group: How MSPs Can Drive New Business through Live Events
Events are a proven way to generate business and heighten your company brand. Building an event takes more than just figuring out the logistics aspect though; it also requires an understanding of marketing and repeatable strategies for success.
Mayer, ASCII's VP of channel development, has produced more than 150 events, and in this session she will go beyond the basics and help you determine the best approach and strategy to help you produce your own local, live event to drive new business and retain customers.
Jerry Koutavas, The ASCII Group: MSP-Client Retention Strategy Study
With its most recent industry study, ASCII breaks down the data exposing specific strategies that leading MSPs are using to increase customer retention.
As MSPs continue to drive recurring revenue and automate processes that would lessen the need to have a physical presence at their client sites, it is vital to have a strategy to increase touch and awareness with your customers.
Koutavas, president of The ASCII Group, digs into the specifics as we help you compare your current business strategy to your peers as we discuss the most recent data on which approaches outperform others to maintain customer revenue.
How and Why You Should Attend
ASCII hosts IT Success Summits in nine cities across North America and the series "focuses on areas to help MSPs advance and move their businesses forward through the power of community and peer-to-peer knowledge sharing," according to the announcement.
"Our goal has never changed: provide the ASCII MSP community with an event unlike any other, with actionable business content, a nationally recognized keynote and the showcasing of top technology that is helping MSPs drive new revenue," said Koutavas in The ASCII Group announcement.
"Attendees leave the events with business intelligence they can use and new partnerships they can leverage to further build recurring revenue for their business," he said.
The IT Summit Series is designed for qualified Managed Service Providers and is targeted towards those looking to increase revenue and enhance their current business model.
The locations and dates for the 2020 ASCII IT Success Summits:
Long Beach, Calif.                     Feb. 26-27
Houston                                    March 25-26
Washington, D.C.                      April 22-23
Chicago                                    May 27-28
Cincinnati                                  June 24-25
Toronto                                     July 29-30
Atlantic City, N.J.                       Aug. 26-27
Boston                                     Sept. 24-25
Orlando, Fla.                             Oct. 21-22
For more information about the 2020 ASCII IT Success Summits, follow ASCII on Twitter at @asciigroup and at the hashtag #ASCIISUCCESS.