CompTIA Announces Updates To Network+ Exam
Appearing on the exam for the first time is software-defined networking and a greater emphasis on network security and wireless standards.
Leave a Comment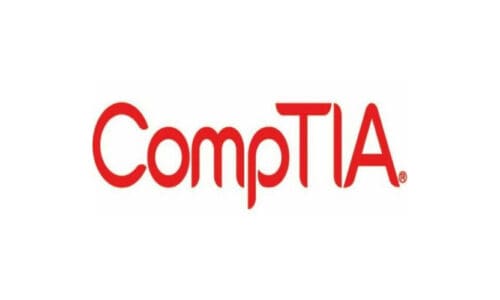 CompTIA has updated its vendor-neutral networking certification program Network+ by adding new areas of emphasis, including IP addressing, connecting networks, wireless standards, network availability and network security.
According to the IT trade association, these updates are designed to validate an IT pro's fluency in modern networking and security technologies and build a foundation for early career IT professionals looking to expand their networking skills.
Topics appearing on the exam for the first include network architecture, specifically a larger emphasis on software-defined networking to give IT pros a better understanding of network integrations and the cutting-edge technologies being used in deployments.
The exam also focuses on network security, including hardening networks against malicious attacks and the secure execution of network deployments to protect against data breaches.
Other changes to the exam include more emphasis on emerging wireless standards and technologies and ensuring networks are as secure as possible upon deployment while providing flexibility to the end organization.
Covered as separate exam objectives are network performance monitoring and high availability, according to CompTIA.
Along with the new exam, CompTIA has released new learning productions to help with preparation for the test, including:
CompTIA CertMaster, a comprehensive, self-paced eLearning environment that uses videos, assessments and performance-based questions.

CompTIA CertMaster Labs, which help learners gain hands-on experience configuring a wide range of technologies in a self-paced, pre-configured browser-based environment.

CompTIA CertMaster Practice, an adaptive knowledge assessment tool that determines what a learner has already mastered and what they still need to learn to improve confidence and increase retention.
The organization also said it offers CompTIA Content books and study guides designed to help IT professionals learn at their own pace.
Randall Edwards, senior manager of certification products for CompTIA, said in a statement that the Network+ certification demonstrates an IT pro's ability and confidence to provide critical network support on any network.
"It is the only certification that covers the hands-on skills and precise knowledge needed to in today's multi-vendor networking environments," Edwards said.
According to the organization, the exam is designed for network administrators, data center support technicians, network engineers, network operations center technicians, telecommunications technicians and cable technicians.