Andrew Edwards Establishes C-Suite Extron Leadership Team
Extron's founder, Andrew Edwards, is promoting Brian Taraci to CEO, Casey Hall to CMO and Ed Ellingwood to CFO.
Leave a Comment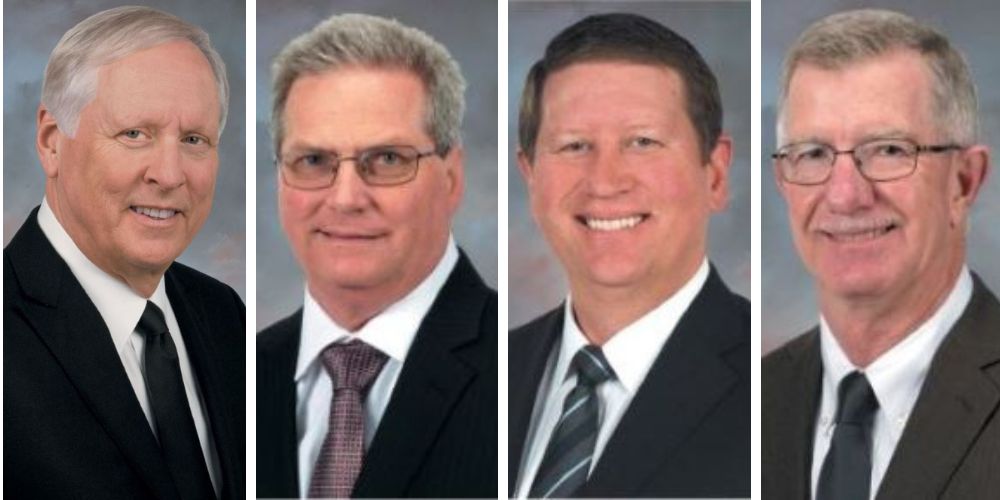 Andrew Edwards, the founder and president, today established a new three-person C-suite Extron leadership team. Edwards is moving to the position of chairman of the board of the Anaheim, Calif.-based company. Simultaneously, he is promoting Brian Taraci to CEO, Casey Hall to CMO and Ed Ellingwood to CFO. Edwards describes these changes as ensuring the company is solidly positioned to face future challenges and reach the next level of growth.
The three executives have more than 80 years of combined Extron experience. Indeed, they have been instrumental in helping Extron to become the organization it is today.
Excitement About Extron Leadership Team
Edwards expresses excitement about the opportunity to appoint this new leadership team. He explains, "These three gentlemen have spent years working directly with me, operating at the highest level and handling every issue that's come our way." Edwards underlines all their combined efforts, in partnership with him. He adds, "[W]e've created a company that has been an industry leader for almost 40 years. These are the people I'm trusting to carry Extron forward into the future."
Taraci has been with Extron since 1994. Most recently, he served as CTO. And, in fact, he will continue to fulfill that role in addition to his new responsibilities as Extron's CEO. Taraci has a background in semiconductor manufacturing. Indeed, he has worked as a process engineer, device engineer and test engineer. At Extron, he has played a central role in developing foundational technologies that formed the basis for the company's line of scaling and control-systems products.
Through the years, Taraci has led teams in developing critical product lines. Those lines, of course, include Extron's CrossPoint matrix switchers, XTP matrix switchers and the new NAV Pro AV-over-IP products. Taraci's wealth of experience encompasses product development, engineering, production and marketing. What's more, he possesses a clear vision for the future of Extron.
Industry Vets Compose Extron Leadership Team
Hall is another industry veteran, working in Extron's support department for more than 26 years. Most recently, he served as vice president of worldwide sales and marketing. As CMO, Hall will oversee the business' sales, support and marketing efforts worldwide.
Ellingwood has led Extron's finance departments since 1993, including his most recent role as vice president of finance. What's more, he has overseen the human resources department, providing guidance and direction to the company's executives and leaders through the years. A Wharton School of Business graduate, Ellingwood's combination of skills and experience will help Extron to navigate an ever-changing global economy.
For previous Commercial Integrator coverage of Extron, check out our website archives.
If you enjoyed this article and want to receive more valuable industry content like this, click here to sign up for our digital newsletters!