ASCII Edge MSP Event Series Announced
The ASCII Group announced keynote speakers and locations for its 2023 multi-city events, now called ASCII Edge.
Leave a Comment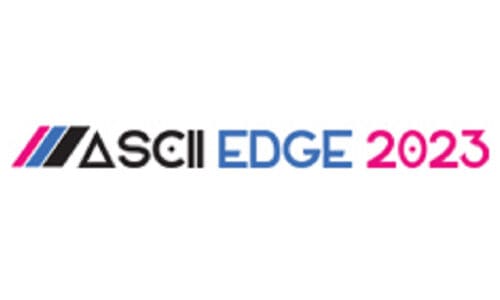 The ASCII Group, the membership-based community of independent North American MSPs, MSSPs and Solution Providers, announced the keynote speakers and locations for its 2023 multi-city events, now called ASCII Edge.
ASCII Edge is an evolution of the company's flagship conferences, formerly called ASCII Success Summits. The re-imagined events will focus on business education through best practices, networking opportunities, and collaboration in an effort to provide a competitive edge for MSPs in attendance. New and exclusive sessions will highlight supporting MSPs in growing their business practices.
In addition to the general sessions, ASCII Edge 2023 content will feature a variety of industry experts and MSPs that are shaping the future of the channel, including:
Keynote Speaker – Blake Lemoine, "How AI is Disrupting Industries and How It Will Change the MSP Industry"
Making national news, ex-Google engineer Blake Lemoine saw first-hand the cutting edge of Artificial Intelligence and where it will lead. Lemoine will separate fact from fiction, highlighting the incredibly impressive advances being made in some areas as well as the areas in which the promises of automation are likely to be underwhelming. Armed with a little understanding of how to leverage these technologies, they will provide many opportunities for growth and prosperity – including in the MSP landscape.
Keynote Speaker – Brittany Hodak, "Creating Superfans: How to Turn Your Customers Into Lifelong Advocates"
Entrepreneur and fan-engagement guru Brittany Hodak shares the proprietary five-step SUPER Fan System she developed running successful campaigns and products for globally known brands including Walmart, Disney, the Boston Red Sox, and more. With her mix of humor and sharp business insights, she combines entertaining stories from her years of working with major stars with case studies of familiar brands to illustrate the effective and easy-to-master system for transforming customers into passionate advocates of your brand.
MSP Speakers:
"A Hacker's Perspective: Is Your MSP Ready for Me?" Ken Wong, Founder & CEO, DragonTek International
"Growth Through Process – Fundamental Building Blocks MSPs Need to Achieve Repeatable Growth YoY," Brian Johnson, CEO, AVC Technology
"A Blueprint to Solve Talent & Hiring Challenges at 25% of the Salaries Your Competitors are Paying," David Stinner, Founder & President, US itek
"We look forward to presenting ASCII Edge to the MSP community in 2023 as it is an enhanced educational event," says Jerry Koutavas, president, The ASCII Group. "With topics ranging from operations to sales and marketing, each presentation will offer direct guidance and actionable take-aways. Our exposition space will allow attendees to see partner solutions in action and additional networking time will give attendees an opportunity to collaborate across boundaries."
Thousands of ASCII members, technology vendor partners and business leaders will gather for these in-person events focused on industry best practices, enlightening keynotes, and education on channel solutions and services. Taking place over a two-day format, ASCII Edge is designed for MSPs focused on revenue growth and expanding their current business model.
ASCII Edge 2023 Events
Newport Beach, CA | Feb. 22 & 23
Atlanta, GA | March 22 & 23
Dallas, TX | April 19 & 20
Newark, NJ | May 24 & 25
Tampa, FL | June 21 & 22
Columbus, OH | July 12 & 13
Toronto, Canada | Aug. 30 & 31
Chicago, IL | Sept. 20 & 21
Washington, D.C.| Oct. 18 & 19
To learn more about ASCII Edge and to register for an event, visit events.ascii.com.