ASCII Group Announces Keynote Speakers and Content for 2021 Events
Agenda for ASCII Group 2021 Event Series focuses on education, providing attendees with best practices on how to grow MSP companies.
Leave a Comment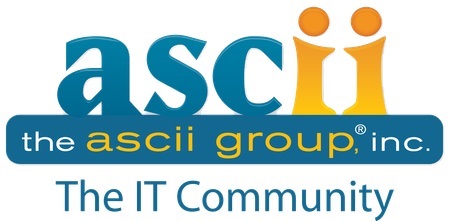 The ASCII Group, a membership-based community of independent North American MSPs, MSSPs and Solution Providers, announces the featured speakers for its 2021 Event Series.
The agenda for the events showcases an enhanced focus on education, providing attendees with new approaches and best practices on how to grow their IT companies while best servicing their customer base.
The sessions will feature more MSP-led education content from its presenters (including ASCII members).
Keynote Speaker – Mike Michalowicz, "Fix This Next"
Deemed the top contender for the 'patron saint of entrepreneurs,' Mike Michalowicz, has helped thousands of businesses use his techniques to better their overall operations.
Considered one of the leading business makeover specialists, Mike has authored the 'Pumpkin Plan', 'Profit First' and will be discussing how businesses can determine what to do, in what order, to ensure healthy, fast and permanent growth with his latest book 'Fix This Next'.
Keynote Speaker – Robbie Kellman Baxter, "The Forever Transaction"
The Forever Transaction is a ready-to-use game plan for running a successful and sustainable subscription business. A veritable blueprint for success in the new subscription-based economy, Robbie's approach is a must-do for organizations of any size; it's a true game-changer.
From initial start-up or testing of a new model, to scaling the operation for long-term growth and sustainability, to revamping your culture so everyone works together to optimize customer lifetime value. Learn how to build lasting customer relationships that are the very foundation of business success – today, tomorrow and forever.
Additional MSP peer education and industry speakers include:
"Be Heard! Why Your MSP Story Matters Now", C.J. Ezell, Founder & CEO, Cross Bay Digital Marketing
"How MSPs Can Best Manage & Solve Growing Pains", Stephen Monk, CEO, Noverus Innovations
"How to Build a Winning Client Advisory Board", Vince Tinnirello, Managing Director, Anchor Network Solutions
"Now, more than ever, the goal of ASCII events is to provide the MSP community with actionable content that can be easily implemented into their IT businesses," said Jerry Koutavas, President, The ASCII Group.
"In addition to a relatable keynote speaker, and a showcase pavilion of best-of-breed technology, attendees leave ASCII events with business intelligence they can use."
ASCII events are the leading conferences in the channel and bring together over 1,500 IT solution providers and MSPs, innovative technology vendors, and key industry thought leaders in a two-day format.
Designed for qualified Managed Service Providers, ASCII events are targeted towards those looking to increase revenue, enhance their current business model, and network with peers.
ASCII MSP Connect Live 2021 (Virtual Events):
Canada February 24 & 25
Rocky Mountain Region (USA) March 17 & 18
ASCII Success Summits 2021 (In-Person Events):
Bethesda, MD May 19 & 20
Cincinnati, OH June 16 & 17
Chicago, IL July 21 & 22
Raleigh, NC August 18 & 19
NY / NJ area September 22 & 23
Orlando, FL October 27 & 28
Houston, TX November 3 & 4
Orange County, CA December 8 & 9