AV News Roundup: Products, Projects and People in New Places
Here's a closer look at some of the AV news this week including PoE shades installation project, distribution partnerships, promotions and more.
Leave a Comment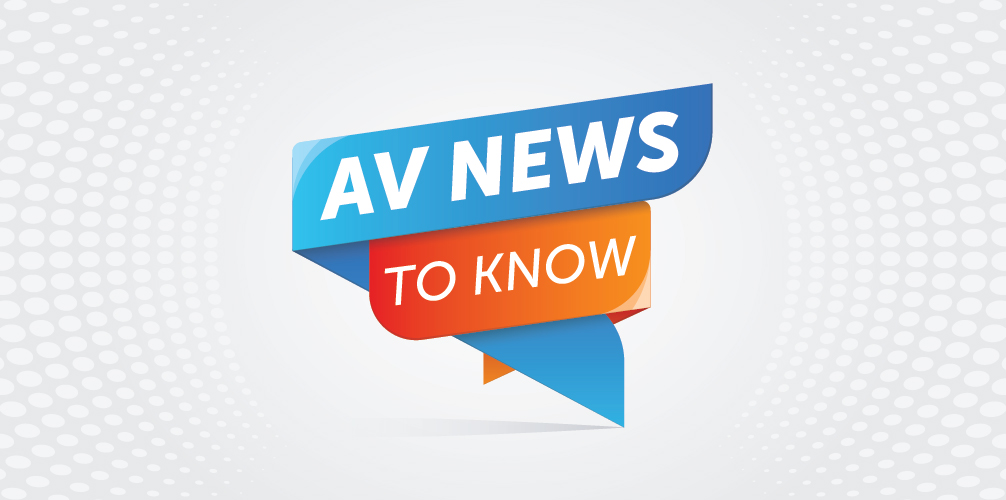 New Products
Celestion Launches HornWizard 2.0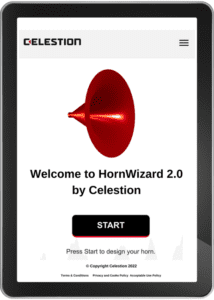 Celestion announced the launch of HornWizard 2.0. HornWizard 2.0 is an updated and enhanced version of the desktop and mobile application of the company's free horn design software. Celestion is a U.K.-based manufacturer of professional audio drivers for sound reinforcement applications as well as guitar and bass loudspeakers.
The company says the original HornWizard app introduced systems engineers to Celestion's horn design capabilities. Additionally, it helps design thousands of horns. Per a statement, the app enables users to test a basic concept design, using just a few parameters to determine the particular horn specification. In the app, users can thus reliably verify designs, quickly adjust them with different parameters and view the results in a matter of seconds.
Features of HornWizard 2.0
The new HornWizard version 2.0 features enhanced functionality and allows users to:
Design horns for Celestion's 1.4-inch and 2-inch exit compression drivers, including the Axi2050.
Refine multiple designs and compare them. Users can compare graph traces for up to 3 designs.
Specify horn length as a primary parameter.
Design horns with circular or elliptical mouths.
According to Celestion, HornWizard 2.0 is a WPA (Web Progressive App). Thus, it is usable on both desktop and mobile devices to access Celestion's full design software using a simplified parameter set. The app doesn't contain any horn design software itself; it simply acts as a portal. The user can input parameters that are processed by the in-house software with results returned to the app interface.
HornWizard 2.0 is also not a complete horn simulator. However, it uses a simplified method to produce a close estimate of directivity and frequency response. First and foremost, it's a "reality check" to see if the specifications can be achieved within specified constraints. It also enables the user to see how different drivers work on the horn, aiding in the driver selection process.
The HornWizard is now available for download on the website.
Audio Visual Projects
PowerShades Outfits Caesars Republic Scottsdale with PoE Shades
PowerShades recently announced that Caesars Republic Scottsdale, a new lifestyle-experience hotel in Scottsdale, Ariz., selected it for outfitting shades for the hotel. The company is of course, a Joplin, Miss.-based provider of manual and automated window shades for residential, commercial and hospitality applications.
According to a statement, Caesars Republic Scottsdale is the first non-gaming hotel from Caesars Entertainment in the U.S. It will feature PowerShades' automated shades in 265 guest rooms. PowerShades adds that the hotel will have over 700 industry-first PoE (Power over Ethernet) automated roller window shades.
Installation of the Shades
The company will install the shades in common areas throughout the hotel including a restaurant, bar and terrace. It will also install them in a modern fitness center and a 7,000-sq-ft, free-span ballroom with state-of-the-art sound, internet and AV systems. All of the guest room windows will feature both light-filtering and room-darkening fabric automated shades. These shades can be controlled separately.
PowerShades says its "TRUEPoE" shades offer all the benefits of the company's RF automated product. It also comes with additional advantages. With the PoE automated shades, a single CAT5 cable provides both power and communications. Thus, there is no proprietary hard wiring necessary. Additionally, the PoE motor is low voltage (under 50V AC), so it doesn't require a licensed electrician. The power also comes from a single, central source. As a result, more information can transfer on the network cable. At the same time, it improves reliability over traditional RF solutions.
Guests in the guest rooms can control the shades via in-room wall switches. The shades will also be integrated with the hotel's Building Management System (BMS). This helps conserve energy based on room occupancy and time of year. The BMS will activate the room upon check-in and prepare the thermostat and PowerShades automated blinds at predetermined set points depending on seasonal conditions and solar location. Additionally, guest rooms will have occupancy sensors that detect whether guests are in the room or if it is unoccupied. The blinds will also coordinate with the direction of the sun and open or close to optimize energy management.
An Effective Partnership
Robert Allen, COO of the hotel's developer, HCW Hotels, LLC speaks on the integration. He says, "This innovative hotel will offer a dynamic destination experience replete with rich textures, strong architecture and the most modern amenities."
He also expands on the selection of PowerShades. Allen cites the company's PoE technology and cost-effective energy solution offerings as the primary reason. "[They] are available with an incredible selection of materials, colors and textures to suit our design goals," he adds.
Ryan Chacon, president of PowerShades, expresses his excitement on having the light-blocking and light-filtering PoE automated shades throughout the new Caesars Republic Scottsdale. He continues, "The convenient lighting and temperature control as well as reduced energy consumption of our TRUEPoE shades are a perfect match for a hotel that's committed to luxury, style and advanced technology."
According to PowerShades, HLN Shades LLC is handling integration for the project. The hotel will open in winter of 2023.
People and Places
Optimal Audio Adds Exertis ProAV as U.S. Distribution Partner
Optimal Audio, part of the Focusrite Group, has appointed Exertis ProAV, prominent in specialist AV distribution, to serve as a distribution partner in the United States. Jeff Willis, Exertis ProAV's senior vice president, made the announcement.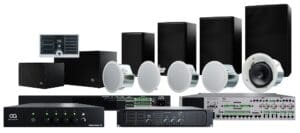 Based in U.K., Optimal Audio manufactures one-stop solution of control, amplification and loudspeakers for small to medium-sized commercial installations. It has a focus on multi-zone venues.
"The genius of the Optimal Audio line lies in its complete simplicity to install, operate, and maintain," Willis remarks. "The product-offering, which is coming soon to Exertis ProAV, works seamlessly to deliver simple-to-install, high quality sound systems that can be easily operated by any member of the venue staff." He also touches on how commercial reseller partners are eager to present the line to customers. According to Willis, the Optimal Audio line "addresses a real market need to simplify the operation of networked solutions."
Optimal Audio VP of North America Lee Stein also expresses his thoughts. He first underscores the company's achievements in expanding its global footprint through distribution agreements with strategically placed partners around the world. According to Stein, this new move represents another major step forward in this expansion. "Exertis's expertise in specialist distribution, combined with the reach of its reseller network, [will] help us achieve our growth objects in the United States market," he adds.
QSC Promotes Bart Wood and Ray Biba to Senior Directors
QSC recently promoted Bart Wood to senior director of Strategic Accounts and Ray Biba to senior director of US AV Channel. Both will collaborate and support the company's go-to-market strategy in the U.S. to better serve partners and end users.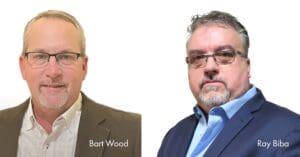 In Wood's new role, he will lead the Strategic Accounts team focusing on increasing business with large, multinational integration partners. Alongside this, he will expand U.S. field training efforts to facilitate greater adoption of Q-SYS and its Ecosystem. Meanwhile, Biba will lead the U.S. AV Channel team on channel management sales and scaling up its regional channel management team.
"Both have made significant contributions to QSC over the last several years, which has led to incredible sales growth throughout the US," says Frank West, VP Sales Americas, QSC. "… I am confident they will continue to flourish in these new roles as QSC continues to target key areas of our business."
Wood joined QSC in 2016 as director of sales, U.S. Central. He has since been instrumental in Systems sales growth and led his group to create innovative deep dive field training. Prior to QSC, he held several sales management and director roles, most recently at Harman International. Biba started his work with QSC as an independent rep firm principal before joining in 2014 in a business development role. He brought channel knowledge to his role as director of sales, U.S. West and Florida.
"…I look forward to developing a more customized support structure and targeted training opportunities for our key accounts to help end users understand and unleash the full potential of the robust and scalable Q-SYS Platform," says Wood.
"I look forward to deepening our focused, regional approach to channel sales and continuing to nurture direct relationships across our entire dealer network," Biba adds.
If you enjoyed this article and want to receive more valuable industry content like this, click here to sign up for our digital newsletters!