AV News Roundup: Products, Projects and People in New Places
Here's a closer look at some of the AV news this week that include new Blustream products, a project at the Museum of Contemporary Art Chicago and more.
Leave a Comment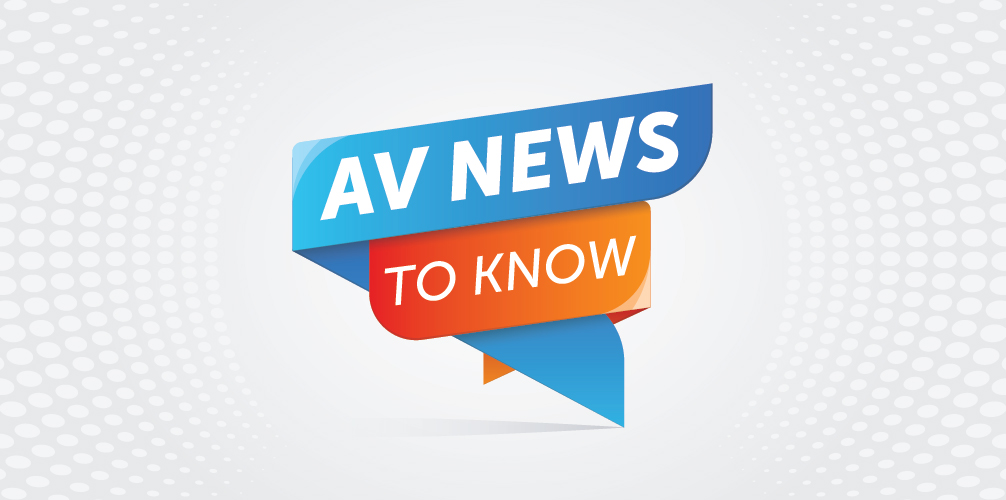 New Products
Blustream Announces Two New Extender Additions
Australian AV distribution innovator Blustream announced two new additions to its extender line: the HEX70HDUK-KIT and the CEX4K-KIT. The multi-format HEX70HDUK-KIT extender set is an HDMI 2.0 4K 60Hz 4:4:4 (18Gbps) HDCP2.2 HDBaseT solution. It uses CSC technology to deliver HDMI, USB-C, and DisplayPort over a single Cat cable. Meanwhile, the CEX4K-KIT enables 4K 60Hz 4:4:4 performance over a single coaxial cable.

"These two new extender solutions demonstrate the Blustream commitment to enabling peak performance in any type of installation," says Martyn Shirley, Blustream's general manager. "With its enhanced features, the HEX70HDUK-KIT delivers multi-format distribution…And we know that retrofit projects often require leveraging existing cable, so we designed the CEX4K-KIT to deliver exceptional 4K 60Hz 4:4:4 UHD performance over coax."
The Blustream HEX70HDUK-KIT supports 4K 60Hz 4:4:4 UHD video up to 131 feet and extends HDMI 1080p up to 230 feet over a single Cat cable. The unit's enhanced flexibility includes support for multiple video formats. These include HDMI, DisplayPort, and USB. Further advanced features comprise USB 2.0 extension (KVM), local HDMI input on the HDBaseT receiver, a web GUI for control and configuration, auto display control, audio breakout, and bi-directional IR pass-through. The HEX70HDUK-KIT has an optional tabletop enclosure. This enclosure's design provides a secure solution for mounting the HEX70HDUK transmitter into a tabletop or desk. Additionally, the solution is constructed of high-grade steel with a brushed-aluminium black faceplate.
On the other hand, the CEX4K-KIT HDMI extender set enables HDMI distribution over a single 75-ohm coaxial cable. The extender set thus delivers HDMI plus bi-directional IR up to 328 feet at 4K 60Hz 4:4:4. The HDCP 2.2-compliant unit also offers smart EDID management and PCM 2.0 channel audio.
Audio Visual Projects
DiGiCo Adds S21 Consoles to Museum of Contemporary Art Chicago
Chicago's Museum of Contemporary Art (MCA) purchased two new beautiful pieces of equipment, and this past summer, it acquired and installed a pair of DiGiCo S21 audio mixing consoles. DigiCo is the U.K.-based manufacturer of digital mixing consoles for the live, theatre, broadcast and postproduction industries.
Second City Sound & Communications (SCS) provided the consulting and purchase. Here, SCS's Gerry Formicola and Brad Galvin provided the integration. Per a statement, they worked together with the MCA production team.
Need for S21 Consoles
"The museum has moved to a visitor model with people inside the museum and theater but much of what takes place here is also available via streaming," says Matthew Test, the MCA's audio visual manager. He adds that the MCA simultaneously streams most of the in-person events. Thus, the S21 in the Audio Visual room gives them the "flexibility to create a unique mix for the virtual audience in addition to the one from the S21 at front of house."
Test then expands on the research for the Theater's audio update. He says the staff looked for consoles that could network easily together and also offered versatility, flexibility, and impactful sound. It also needed to be small and compact for minimizing seat loss at front of house. Moreover, it needed to move easily and reconnect for other missions. The S21 checked all of those boxes, Test says.
The MCA production team discovered the S21 while watching a documentary about the hit musical "Hamilton". The documentary mentioned the use of the DiGiCo console for its sound. "That led us down that path, and we learned that the S21 was everything a museum like the MCA needed," Test says. "It was affordable, yet still very powerful and flexible, and had the added advantage of being able to be integrated into the museum's existing LAN infrastructure."
The Setup
The S21s now reside in the museum's Edlis Neeson Theater. The desks each pair with a DMI-Dante card for networking. Additionally, three DiGiCo A168 stage boxes also connect via Dante. One console now serves as the front-of-house desk for the Neeson Theater. It is further fitted with a DMI-AMM (Automatic Mic Mixing) card. The second console is in the theater's audio/video control room. It mixes streams of the events and presentations originating in the venue. It can also be called upon for monitor-mixing work when needed.
As the theater's primary front-of-house engineer, Sam Clapp, audio visual technician, has his own reasons for appreciating the S21. "What I like best about the DiGiCo in general is how clean and easily understandable its user interfaces are, as well as the fact that they just look good — very sleek and attractive with cool touchscreens," he says. "Perfect for a museum of contemporary art."
Additional Features
Clapp points out that he uses virtually all of the S21's features. These include the onboard EQ and compression. "And for someone who learned audio from working on a DAW, it's so easy to transition to."
He adds that he regularly uses the FOH S21's aux sends for the live streams when not using the S21 in the video control room. Here, Clapp sets them up to mirror the main FOH mix. He considers this approach more efficient for some types of shows. Conversely, Test likes to use the Dante network for pulling pre-fader inputs from the stage boxes to both boards simultaneously. He especially notes that "they can still talk to each other, which is a nice feature for gain-tracking."
"We also use a group system to collect channels with similar EQ and compression needs, like handheld mics and lavs, and they get routed to the matrix and then sent to the LCR and sub speaker stacks," Clapp adds. "So there are a lot of flexible routing options. And also the ability to create presets and save them as starting points for different projects. That's worked well for many kinds of events, from small panels to large-scale shows."
(Left to right) Sam Clapp, Matthew Test, and Audra Jacot at the new DiGiCo S21 console used to mix front-of-house sound for the MCA's Edlis Neeson Theater.
Positive Feedback
Audra Jacot's domain at the MCA's Edlis Neeson Theater is mostly video, but even there she finds the S21 extremely helpful. Occasionally, when one of the consoles' mix engineers steps away for a moment, she can easily and confidently step in.
"I can immediately see that if it's purple, it's an aux feed, and if it's blue, it's an input," Jacot says. "And if I'm nearby and someone needs a monitor level moved up or down, I can see what channel they need to adjust." Jacot also praises the intuitive nature and the look of the consoles. This prompts Test to add, "We're a contemporary art museum, so we have a reputation zto maintain. Thanks, DiGiCo!"
People and Places
Planar Introduces New Mid-Atlantic and Canada Team Members
Hillsboro, Ore.-based Planar recently welcomed Adrian Bullock and Mike Beadenkopf as regional account managers.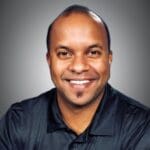 Bullock will manage the company's sales efforts in Western Canada, including Alberta, British Columbia, Saskatchewan and Manitoba. He will also manage Yukon, Nunavut and the Northwest Territories. Per a statement, he brings more than 20 years of progressive IT and AV experience. This includes a background spanning banking, public sector, non-profit and construction. He will be working with Eastern Canada account manager Nick Hoxha, applications engineer Will Holmer, inside account manager Deborah Loo and senior sales director Amber King.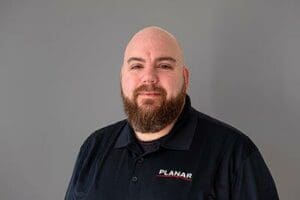 Beadenkopf joins Planar's Mid-Atlantic Team with nearly 24 years of sales and operations experience in the AV industry. He recently served as a design specialist for Renewal by Anderson and previously worked at Electronic Home Environments as director of operations, with a focus on in-home technology solutions.
Beadenkopf's background also includes developing home automation systems throughout the Mid-Atlantic region for Gramophone. He will also be working with Amber King, in addition to account manager Greg Haas, application engineer Ahmed Raia and inside account manager Gayle Welsh.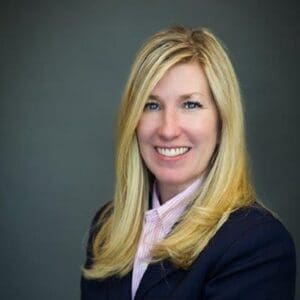 Planar also announced an expanded role for senior sales director Amber King to include the Mid-Atlantic region. She will oversee Planar's sales efforts in Washington DC, Maryland and Virginia, in addition to continuing to manage new England, Upstate New York and Canada. According to the company, King brings more than 30 years of sales and management experience in the AV industry.
LEA Professional Adds Peter E. Schmitt Growing Rep Network
South Bend, Ind.-based LEA Professional, prominent in amplifier and systems design, appointed Peter E. Schmitt (PES) as the newest, independent representative firm to its network. PES provides a range of Pro Audio and AV sales, support, training and system services to the New York metropolitan area. It is widely respected as one of the most experienced rep firms in the U.S.
"At PES, we strive to partner with brands that are innovative and forward-thinking and have a solid market strategy and product roadmap that truly focuses on end-user needs," remarks Bryan Ottens, president, PES. "…When I researched the company, I saw that LEA's personnel pedigree comes with a long history of knowing what works and what doesn't, making a young organization extremely wise to the market. We see LEA being able to provide innovative solutions which only those with this high level of expertise could provide."
PES will represent the full range of industry-first amplifier solutions from LEA Professional. This includes the Network Connect Series and Dante Connect Series. The Connect Series models provide multiple methods of connectivity. These include standard analog connections, built-in WiFi Access Point for directly connecting to an existing WiFi network or by using a Local Area Network Ethernet connection.
"We're pleased to welcome the PES team to the growing list of LEA's far reaching and hardworking representative firms," states Scott Robbins, VP of global sales for LEA Professional. He cites its team of professionals and ability to serve the the Metro New York territory as a noteworthy highlight of the company. According to Robbins, the territory serves as "an area where we have seen a huge demand for our technology in recent months."