AV News to Know Dec. 20, 2019: New Products, Cool Projects and People in New Places
In this week's edition: Nureva expands QuickShare feature, Sgt. Pepper's immersive experience and a new BD manager for DVIGear.
Leave a Comment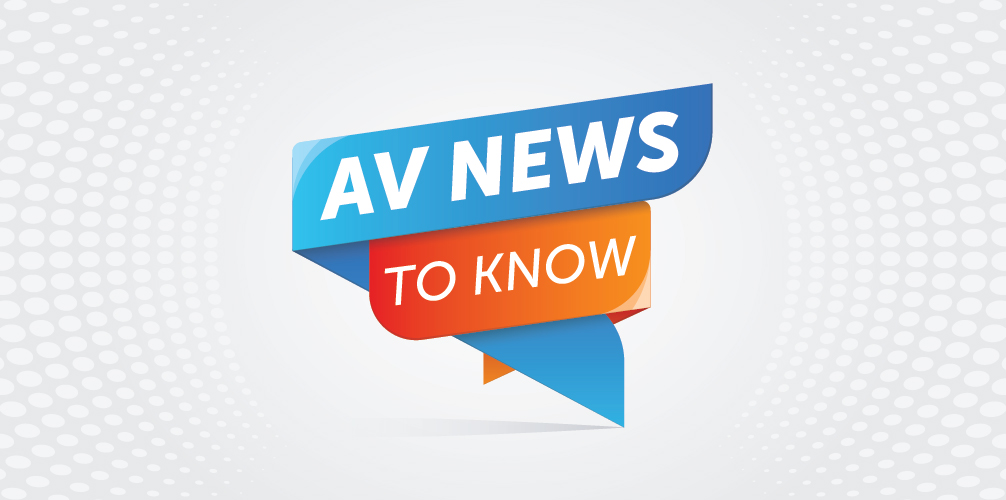 Here's a closer look at some of the AV news, products and projects you might have missed this week as we round out 2019 and head toward a new year. We call it AV News to Know:
New AV Products
Nureva expands QuickShare feature in Span Workspace
Nureva Inc. this week announced that multiple QuickShare groups can now be enabled in Span Workspace, Nureva's cloud-based digital canvas for visual planning and team collaboration.
The QuickShare feature allows all participants in a collaboration session to contribute digital notes and images to a group on the Span canvas from their phones, tablets or laptops by scanning a QR code.
With the addition of multiple QuickShare groups, participants can now send contributions to any group on the canvas where QuickShare has been enabled. This supports collaborative activities such as backlog refinement, retrospectives, sprint planning, new story estimation or training sessions.
There is no limit to the number of QuickShare groups that can be created or the volume of notes and images contributed by participants, whether they are in the same location or distributed.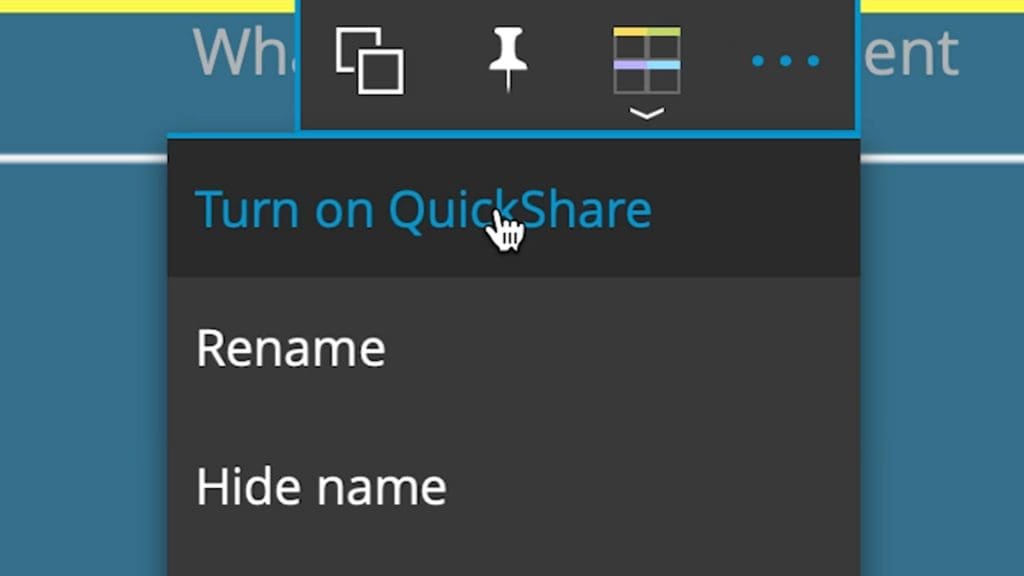 Key Digital's Customizable and Scalable Enterprise AV Over IP Solutions
Key Digital recently introduced the Enterprise AV over IP KD-IP1022ENC and KD-IP1022DEC.
KD-IP1022 offers independent switching of video, audio and USB, all of which can be routed for multi-layered systems. The KD-IP1022 system requires just one encoder per video source and one decoder per video display.
The KD-IP1022 system enables Enterprise AV over IP to be used in place of traditional product categories including digital video matrix, digital video distribution system, digital video switcher, video wall controller, digital video extender, networked audio matrix, master controller and KVM matrix.
Aerial Technologies Announces the Motion Capture Plug
Aerial Technologies is launching the Motion Capture Plug, a dedicated WiFi Motion device that gives broader market access to Aerial's WiFi Motion Technology.
The Motion Capture Plug can be placed in any power outlet and immediately starts providing insights on the motion activity in a given area. The device can be used in the home, workplace, residence, hospital, hotel, or anywhere motion intelligence can be used to improve the quality of life of its users.
ATEN Technology Launches New Triple Display KVMP™ Switch
ATEN Technology, Inc. this week announced the availability of the CS1964, its new 4-port USB3.0 4K DisplayPort Triple Display KVMP Switch, equipped with ATEN's patented Video DynaSync technology.
The CS1964 provides multitask switching for mission-critical operations, such as control room and call center operations (especially emergency response and surveillance), financial trading, CAD/CAM and graphic design (especially CGI creation).
The solution is ideal for those needing to manage up to three displays with up to four different computers simultaneously, independently switch audio and USB between those computers and high video resolution.
Audio Visual Projects
Matrox Takes Holiday Partygoers Back to the Future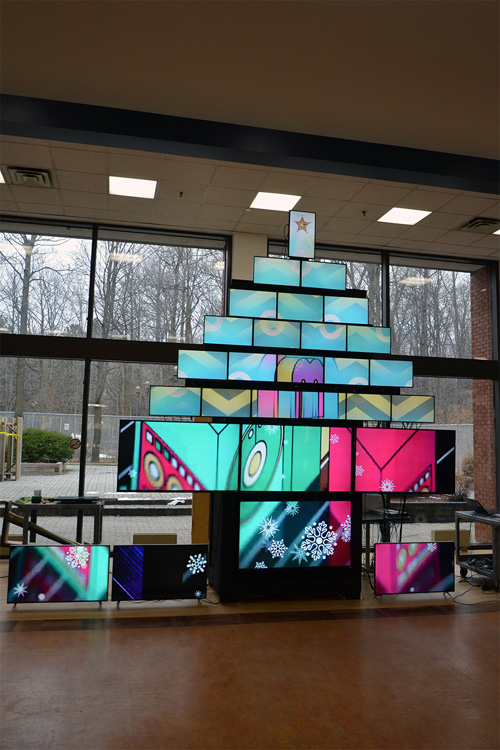 Few things in today's world have become more synonymous with the holiday season than the evergreen tree. While many this year will make the choice of bringing a live or artificial tree into their homes, Matrox's Montreal headquarters decided to take a different route entirely.
Thanks to the ability of the Matrox QuadHead2Go multi-monitor controllers to power any video wall configuration of any possible dimension, Matrox's annual holiday party showcased a 28-monitor, evergreen tree-shaped video wall.
The Matrox event planning team created a display that married the traditional holiday motif with this year's vibrant 80s-inspired theme.
"I really wanted to take our usual digital signage to the next level this year," said Paolo Sangiovanni, event planning technician at Matrox. "The QuadHead2Go allowed us to do just that. Not only were we able to use it to build this fantastic video wall that wowed everyone, but setup was also seamless."
Sgt. Pepper's Lonely Hearts Club Band Gets Immersive Overhaul in Liverpool
Tate Liverpool and National Museums Liverpool, with a little help from The Beatles and Dolby Laboratories, this week launched a unique experiential presentation of Sgt. Pepper's Lonely Hearts Club Band in Dolby Atmos, as a Christmas gift to the city.
This free immersive experience will be presented daily at the Dr. Martin Luther King Jr. Building at the Royal Albert Dock Liverpool until Jan. 9.
Tate Liverpool and National Museums Liverpool have collaborated with Apple Corps Ltd. to present the remixed version of The Beatles' pioneering Sgt. Pepper's Lonely Hearts Club Band played in Dolby Atmos.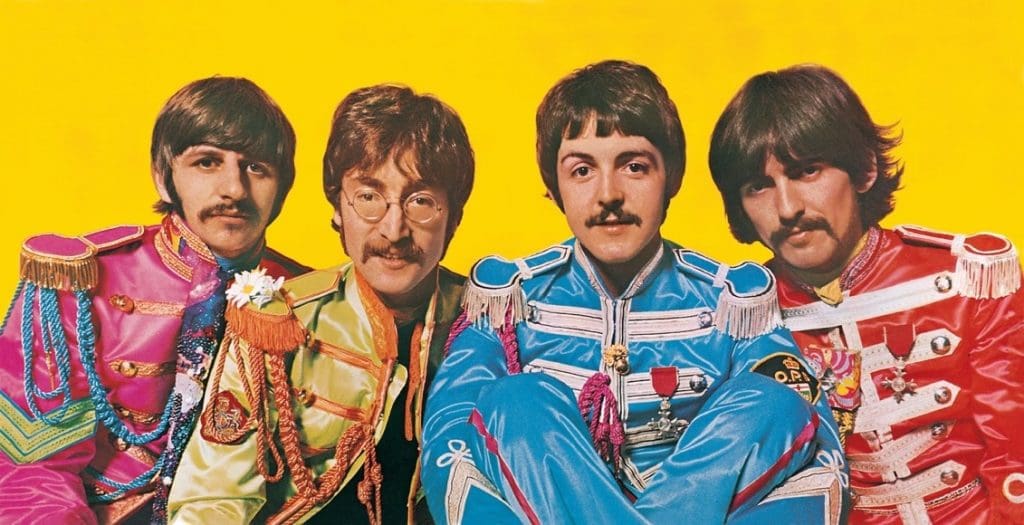 "We're excited to be working with National Museums Liverpool to bring this unique listening experience to the city," said Helen Legg, director at Tate Liverpool. "At the time they made Sgt. Pepper's Lonely Hearts Club Band, The Beatles were at the epicenter of pop and performance art of '60s London, which strongly influenced this tremendous record.
"Listening to this special mix is like hearing something familiar for the first time. It sounds so fresh, you can hear every element which just underscores how wildly inventive it was," she said.
Giles Martin, son of the legendary Beatles producer George Martin and a Grammy Award winning producer in his own right, created this mix of Sgt. Pepper's Lonely Hearts Club Band from the original tapes.
"Sgt. Pepper's Lonely Hearts Club Band is one of the most important and ground-breaking albums of all time," he said. "Experiencing this Dolby Atmos mix allows us to fall into the record and to totally immerse ourselves in the fantastical world."
Alcons Brings Classical and Modern Instruments Together In Perfect Harmony
Opened in 1947, the Stanislaw Moniuszko Academy of Music (aMuz) in Gdańsk, Poland, has a progressive approach to music education, recognising that training students in classical music doesn't mean they will stay in the traditional classical field.
An Alcons Audio pro-ribbon system is helping students to seamlessly blend old and new instrumentation in the Academy's concert hall.
Because course content at aMuz is constantly evolving, as well as classical recitals (where very little, if any, amplification is needed), the concert hall is staging increasingly diverse performances, including opera, operetta, musicals, jazz and contemporary classical productions, where electronic instruments play solo or with orchestral instruments.
The 50 year old, 592-square-meter venue has an audience capacity of 413 in raked stalls and a balcony, with a 160-square-meter stage. Its existing small sound reinforcement system was completely inadequate for the evolving performance program, so chief sound engineer Piotr Rodak was looking for a much better system.
"It was immediately obvious that a pro-ribbon solution was the answer because, in a venue originally constructed mainly for classical music, it delivers audio with a very natural character, with directivity that minimises unwanted reflection," said Rodak.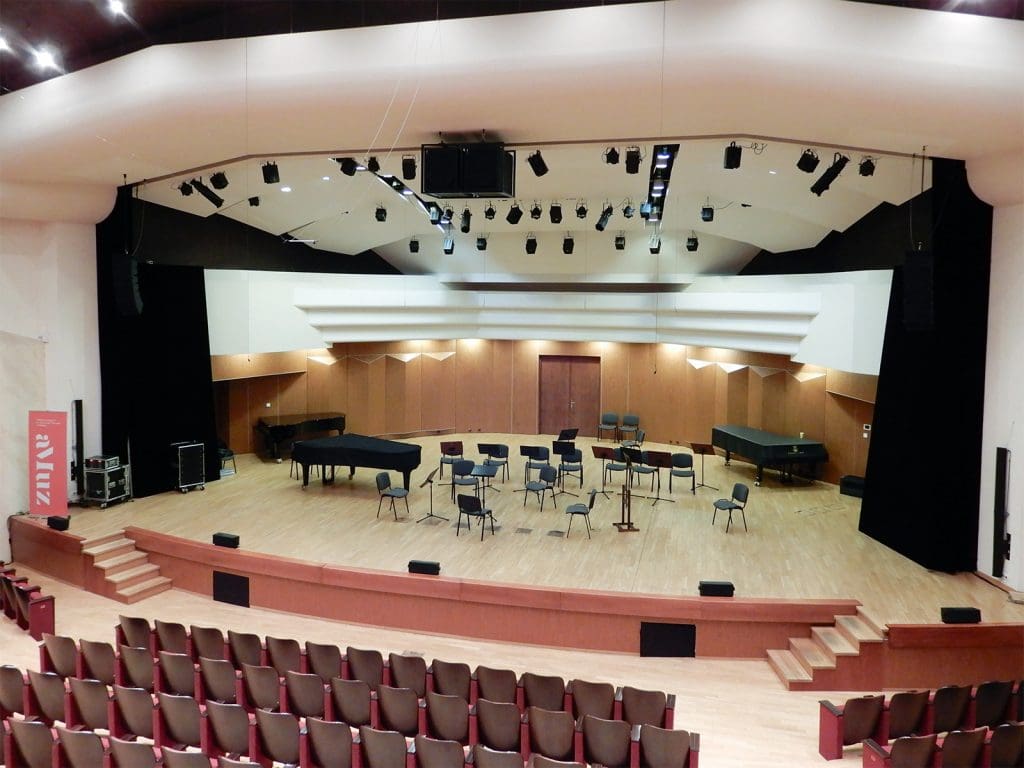 People and Places
DVIGear Appoints Paul Beckelheimer as Western Regional business development manager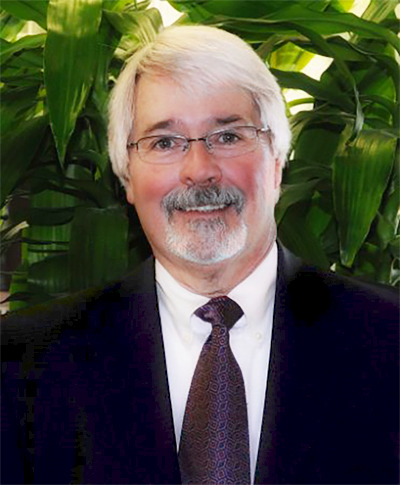 DVIGear recently announced Paul Beckelheimer has been appointed business development manager for the western U.S. for its full range of digital signal distribution products, including its DisplayNet product line.
Beckelheimer has more than 30 years of senior management and solutions-based selling experience in the AV, cable, satellite and Internet services – managed hosting industries.  Before joining DVIGear, he served as Western Regional Sales Director for ZeeVee, Inc.
Jason Chesla Takes on National Account Manager Role at Platinum Tools
Platinum Tools recently announced Jason Chesla has taken over the role of national account manager. Chesla had been the company's marketing manager since 2016.
In this new role, Chesla will be working with Platinum Tools' key North American accounts, service providers, and international accounts. He will continue to assist in the marketing department during this transition. Prior to joining Platinum Tools, Chesla was the sales and marketing manager for T3 Innovation.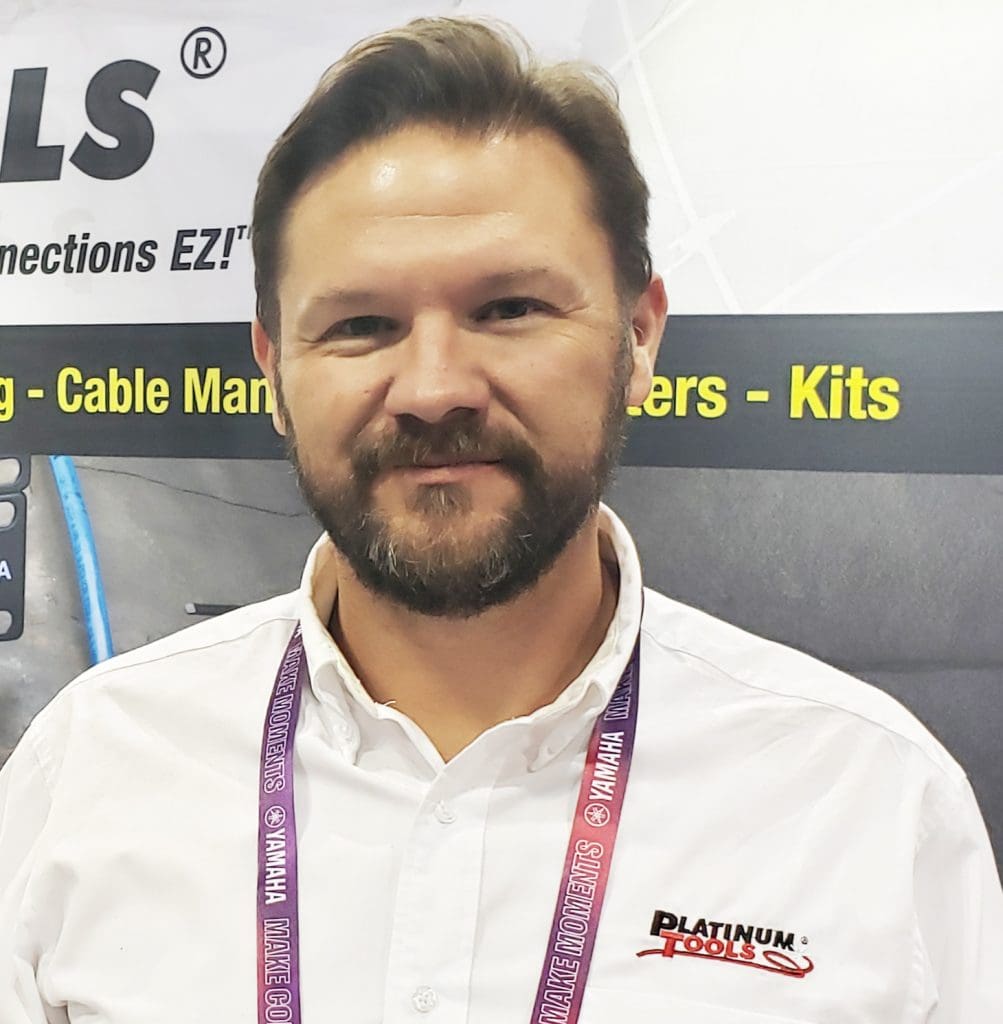 Sound United Welcomes Frank Sterns to Oversee Americas Commercial Operations
Sound United LLC, parent company to Denon, Marantz, Polk Audio, Definitive Technology, Classé and Boston Acoustics, recently announced the addition of Frank Sterns as senior VP of commercial operations–Americas, effective Jan. 6, 2020.
Sterns, who previously served as VP of A/V specialty/custom integration at Sony Electronics, will be charged with growing Sound United's revenues across all brands and channels throughout the U.S., Canada and Latin America, in addition to streamlining operations and improving Sound United's brands' go-to-market strategies. Consistent with his recent experience, one of the items Sterns will focus on is accelerating Sound United's growth in CI and related premium channels.