AV News to Know: New Products, Cool Projects and People in New Places September 13th
In this week's edition of AV News to Know: PSNI Global Alliance adds Preferred Vendor Partner, Mechdyne builds VR environments; MultiDyne transaction.
Leave a Comment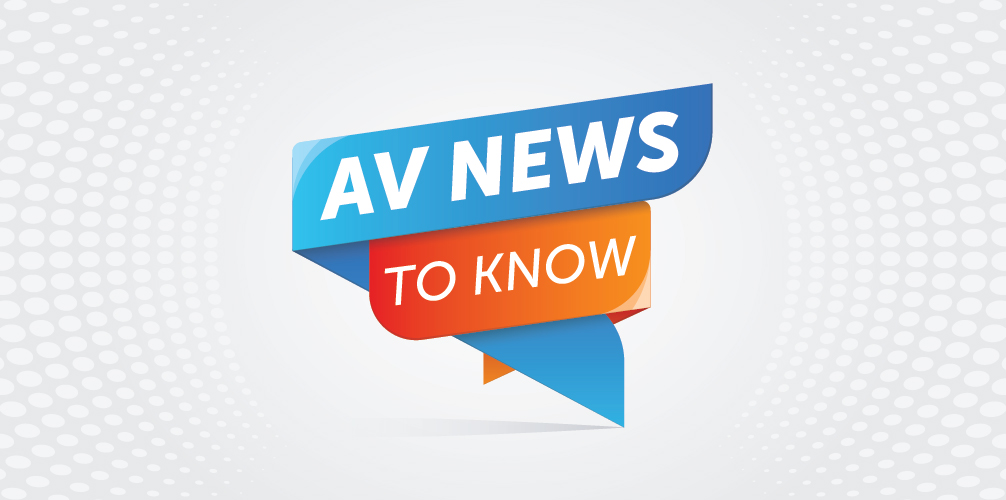 Here's a closer look at some of the AV news, products and projects you might have missed this week. We call it AV News to Know:
New AV Products
PSNI Global Alliance Adds NETGEAR as a North American Preferred Vendor Partner
The PSNI Global Alliance this week announced NETGEAR as a North American Preferred Vendor Partner. NETGEAR provides networking products for small to medium-sized businesses.
"Once again, we have been able to partner with a company among the best in their respective market and we are pleased to welcome them to the PSNI Global Alliance network," said Tom Roberts, director of vendor programs for the PSNI Global Alliance, in the joint announcement.
The PSNI Global Alliance Preferred Vendor Partner Program connects vendors and integrators in order to pursue market opportunities, cultivating deeper relationships and increased sales within member organizations.
Cisco Awards Carousel Industries the Highest Certification Level in its Customer Experience
Carousel Industries has received the Advanced Level Specialization Certification, the highest level in Cisco's Customer Experience Specialization Program. The certification is granted based on customer value-driven results validated by Cisco and a third-party tester, LIFTinnovate.
The certification spans across multiple Cisco architectures including collaboration, data center, networking, and security.
"Carousel and Cisco share a common vision and execution strategy for delivering the highest levels of customer service, support, and most importantly, success," said James Suller, VP of customer success at Carousel.
SDVoE Expands Design Partner Training and Certification Program
The SDVoE Alliance Design Partner curriculum has been augmented with three new modules and now includes a comprehensive introduction plus sessions on the OSI model, the SDVoE API, network design, network topologies, SDVoE video modes, the codec triangle and multicasting.
The SDVoE Design Partner program is available online through the SDVoE Academy. The SDVoE Academy app is available in the App Store for iOS and via Google Play for Android.
Audio Visual Projects
Mechdyne Creates Engaging Experiences for Simulation and VR Environments
Mechdyne Corporation is extending its capabilities in creating virtual worlds and converting data into spectacular visualizations with turnkey virtual reality and augmented reality (VR/AR) solutions for Fortune 500 companies.
They use everything from 3D computer aided design (CAD) models to training simulations and scientific data visualization, harnessing the power of the latest game engines to bring compelling experiences that reduce costs, accelerate schedules and improve safety.
Photo caption: Mechdyne developed a demonstration VR environment where users can virtually replace components during a spacewalk on the ISS. (Photo courtesy of Mechdyne)
L-Acoustics L-ISA Has Broadway Bounty Hunter Surrounded
L-ISA Sound technology by L-Acoustics recently made its North American musical theater debut in Broadway Bounty Hunter, a campy musical comedy from Tony Award nominee Joe Iconis at Manhattan's Greenwich House Theater.
The musical follows a down-on-her-luck "woman of a certain age" whose acting career takes an unexpected turn when she is hired to hunt down a dangerous drug lord in the jungles of South America.
After selling out its initial world premiere at Barrington Stage Company, the show moved to New York City for a month-long off-Broadway run starting on July 23.
The musical's relocation to the Greenwich Village venue brought the need for a new loudspeaker design and created an opportunity for sound designer Cody Spencer to create a panoramic L-ISA soundscape.
"The localization of the vocals and the fidelity we got from the band when we were able to space different instruments across the panorama of the stage was amazing," says Cody Spencer. It led to crystal clear vocals, a lush and full-sounding band, and the ability to rock out but also pull back and keep the fidelity of the band when needed."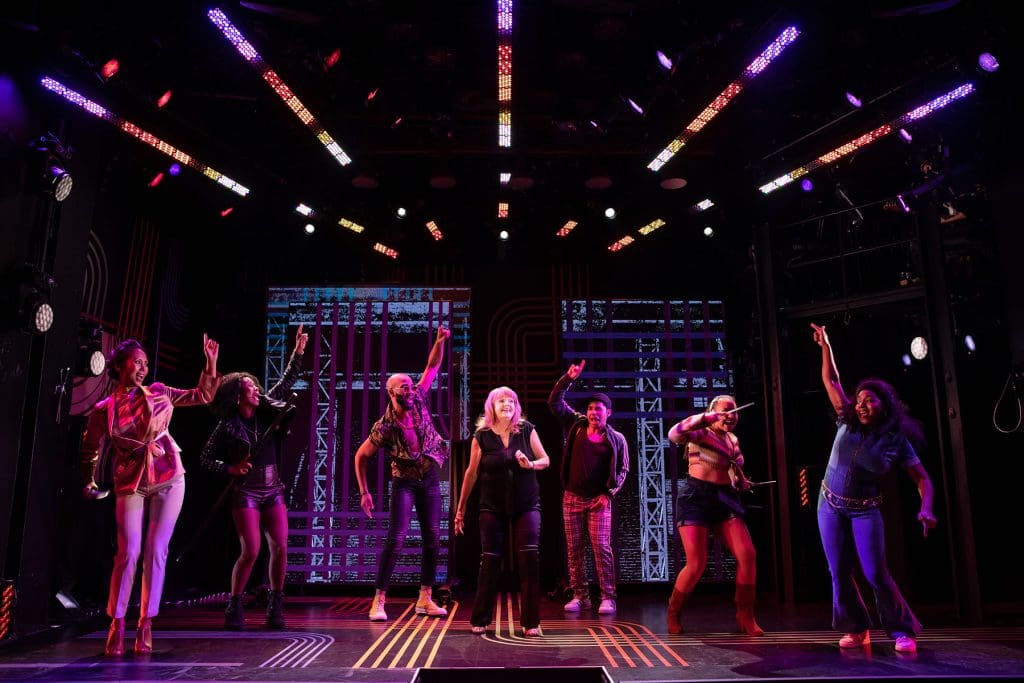 People and Places
MultiDyne Acquires Census Digital
MultiDyne Fiber Optic Solutions announced this week it has acquired Toronto-based Census Digital. The acquisition strengthens MultiDyne's value position in professional audio monitoring and processing applications in broadcast, live production and commercial AV.
MultiDyne will also take ownership of Census Digital's existing fiber transport solutions, including rackmount and openGear modular solutions that complement MultiDyne's fiber-optic product line.
David Weatherhead Debuts APG Media Group
Tech entrepreneur David Weatherhead announced this week that he plans to expand APG Rentals into a full-service LED video wall and media technology company APG Media Group. The new operation will be comprised of APG Rentals, APG Distribution, and APG Technical Services.
The company will open a larger Canadian headquarters this winter in Toronto and expand its U.S. headquarters in Orlando, Fla. Both headquarters will include full showrooms, training centers, test labs and warehouses.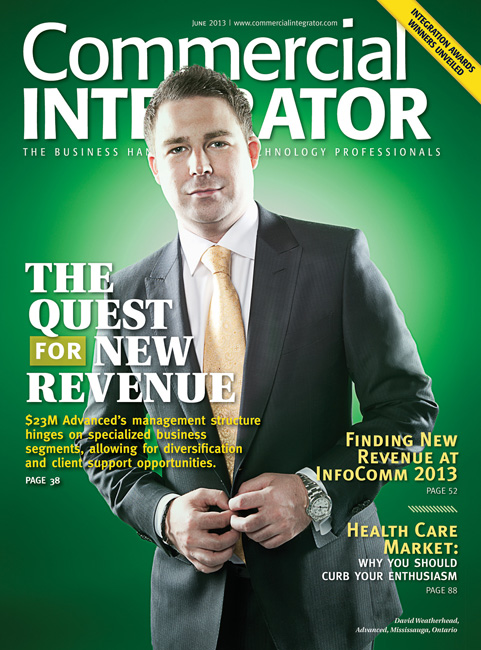 Nortek Appoints Nathan Richardson CI Regional Sales Manager for Southern California
Finally in AV News: Nortek Security & Control this week announced the appointment of Nathan Richardson to the position of CI regional sales manager for southern California.
Richardson replaces Scott Osborne, who is moving to the CI team's Florida territory. Richardson's industry experience includes more than five years as a branch manager at Volutone. Before that, he served as a sales manager at Magnolia AV. Most recently, he covered system design and outside sales for Absolute AV Design.