AV News to Know September 30, 2022: Products, Projects and People in New Places
Here's a closer look at some of the AV news this week that includes a joint project by Riedel and Red Bull, PPDS' sales team appointments and more.
Leave a Comment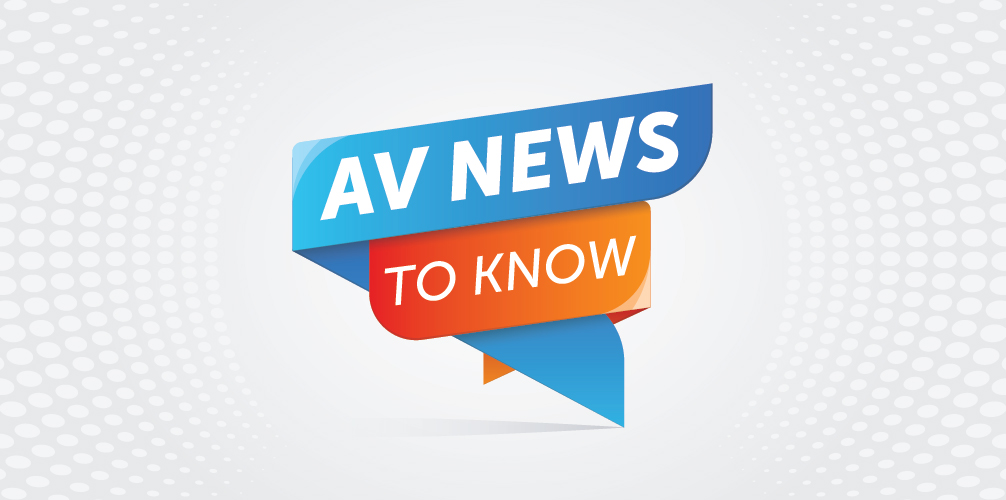 New AV Products
Avid's Newest Pro Tools Software Release Propels Music Creativity and Productivity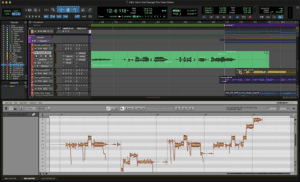 Burlington, Mass.-based Avid unveiled its newest Pro Tools where users at all levels — from aspiring beginners to celebrated professionals — can access a range of powerful new features. Per the company, this includes the ability to easily manipulate pitch and time right inside the Pro Tools user experience. Avid says it achieved this through direct integration of Melodyne via ARA 2 technology.
Francois Quereuil, vice president, product management for audio and music Solutions, Avid, expresses his excitement on the updates. He notes, "We're working hard to delight the entire creative community. And this is one of our most exciting recent releases for them, with users now taking command of amazing new capabilities right inside their Pro Tools experience to push the boundaries of their music production workflows further than ever before."
Streamline Creative Workflows
Pro Tools tightly integrates Celemony Melodyne software via ARA 2 (Audio Random Access). This enables quick vocal tuning and creating harmonies, re-voicing instruments, fixing rhythm timing and more. Per the company, several engineers use Melodyne every day. Moreover, the deep ARA 2 integration will enable them to work significantly faster and easier without having to roundtrip audio. Additionally, the Melodyne user interface is now conveniently docked in the Pro Tools Edit window. It can thus be applied to entire tracks at once or simply used in a clip-by-clip manner.
Efficient Collaboration
Additionally, Aux I/O is a Pro Tools macOS feature that enables flexible routing of audio to and from Pro Tools to a variety of software and hardware simultaneously. It thus addresses the creative community's need for more capable remote workflows and the ever-increasing complexity of modern audio setups.
With Aux I/O, users can collaborate and review mixes easily by playing Pro Tools audio over Zoom or other conferencing services. Users can also route channels to and from the Dolby Atmos Renderer while simultaneously using Pro Tools | HDX Processing. Moreover, they can record and monitor audio in Pro Tools from other apps.
Replacing Complexity
SoundFlow Cloud Avid Edition introduces workflow automation to perform complicated, click-heavy tasks in a single keystroke, button press, or shortcut. Some of these tasks include bouncing stems, navigating plugins in large sessions, or triggering complex workflows. With this, users actually save time and stay in their creative flow. This feature is new for Pro Tools Studio users.
Additionally, there are other features such as the quantize Toolbar controls in the Edit and MIDI Editor windows. It also has X/Y sliders for fine-tuning timecode overlay position in the video window, increased marker count from 999 to 32,000 and more.
Avid offers three subscription Pro Tools tiers: Pro Tools Artist for aspiring music creators. It also offers Pro Tools Studio for serious audio engineers and producers, and Pro Tools Flex, a bundle for professional audio post and music facilities. This latest Pro Tools update is now available for all users on an active subscription, or with a current perpetual Software Updates + Support Plan.
Audio Visual Projects
Riedel and Red Bull Team Up to Deliver Clear and Reliable Communications for International Rugby Team
Germany-based Riedel Communications extended its partnership with Red Bull UK to provide a fully integrated communications solution for an international rugby team. The solution consisted of a Riedel Artist digital intercom matrix, Bolero and Bolero S wireless intercom systems, and RSP-1232HL SmartPanels. Additionally, Riedel's Managed Technology Services provided backup for remote support and maintenance. With this, the solution provides the team with clear and reliable communication during training and matches.
"Coaches and other staff conduct numerous strategic conversations during a rugby match. And the standard radios that the team was previously using didn't provide the audio quality needed for them to consistently hear each other," reveals Nacho Lee, U.K. sales manager at Riedel. "Not only did the team require a solution that delivered crystal-clear audio, but it also needed to provide ease of use with differentiated tactical channels for various staff. Finally, they wanted peace of mind in terms of system setup, support and maintenance. Our Managed Technology solution checked all their boxes."
At the heart of the rugby team's communications solutions is Riedel's Artist intercom mainframe. A decentralized, scalable solution, Artist allows for flexible placement of nodes to reduce wiring and setup costs. At the same time, it also enhances system reliability with a dual-ring fiber-optic network topology. This helps provide full redundancy. Furthermore, it features unified recording and audio-mixing capabilities. The matrix thus allows the team to integrate referee communications into its strategic decision workflow. It also records in-game communications for after-game training purposes.
Seamless Integration
The Artist platform integrates seamlessly with the team's Bolero and Bolero S wireless intercom systems. These consist of five antennas and 30 wireless beltpacks. They also feature Red Bull-branded MAX high-performance headsets and 20 RUN in-ear headsets delivering optimal audio quality. The full-duplex, multiple channel communication provided by the Bolero systems enables flexible setup. This then allows the system to be used during both training and matches.
For ease of use, the head coach relies on Riedel's RSP-1232HL SmartPanel. With the panel, the coach can easily ID each key member of staff. This makes it simple to communicate individually with other coaches, substitute bench, medical team and more. From Riedel's Remote Operations Center (ROC) in Wuppertal, Germany, the company's operators remotely control, configure, and calibrate all system components in real time. Thus, it helps ensure maximum security and optimum sound quality.
Project Expansions
Red Bull Athlete Jack Nowell adds, "In preparation for the Rugby World Cup 2023 in France, we are travelling a lot throughout the year. When travelling so much, it's really important we have consistency in how we communicate as a team so that we can replicate performances wherever we are. Riedel's systems are really helping us do that and means there's one less thing to worry about when on the pitch."
"Our communication solutions provide flexibility and reliability for a wide range of sports applications. We are very excited to take advantage of that to move our longstanding partnership with Red Bull beyond motorsports and into rugby," said Paul Rivens, general manager UK at Riedel. "This fully integrated solution will be used in every upcoming match and practice until the 2023 Rugby World Cup season, and possibly beyond. It has already been deployed successfully in the Six Nations Championship. We can't wait to see it take the pitch in other major events like the upcoming three-match Test series in Australia."
People and Places
PPDS Strengthens Iberian and French Sales Teams with Key Appointments
PPDS, global provider of Philips professional displays and solutions, announced the appointments of Elise Hardouin and Romain Gentile. Per the company, the two are experienced LED and digital signage sales specialists. With the appointments, PPDS will further strengthen its France and Iberia management teams.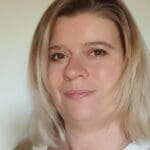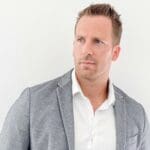 Gentile will be PPDS' new digital signage key account manager for France and Iberia. Meanwhile, Hardouin takes the position of LED key account manager for France.
They will report to César Sanz, Sales Director for Iberia and France. Sanz guided PPDS to record sales of Philips digital signage and its developing LED portfolio in 2021. Together, they will add extensive sales knowledge and experience to the team.
Moreover, Gentile and Hardouin will play a key role in further developing PPDS' LED and digital signage growth strategy in key regions. These include France, Spain, Portugal, Andorra and Gibraltar.
Tools and Talent
Based in Barcelona, Gentile's key responsibilities will include developing and strengthening new and existing partner and customer relationships. With this, he will drive brand exposure and seize new business opportunities. He will also work closely with PPDS' expansive list of third-party partnerships across hardware and software. Thus, he will ensure seamless compatibility and integration with Philips digital signage solutions, while creating additional revenue opportunities and enhanced customer experiences.
Hardouin, based in Paris, has more than 22 years of AV/IT experience. Of these, 15 years included working closely with PPDS as a reseller and integrator. She thus has immeasurable knowledge of the LED market. This includes PPDS' continuously expanding range of Philips DVLED solutions.
Hardouin's primary responsibilities include driving sales and new opportunities in the French market. Here, corporate and retail will be among key focus industries. She will also develop and execute new sales strategies and initiatives within the business, and share successes and best practices with the wider European teams.
Looking Ahead
Hardouin enthuses, "I am proud to have joined PPDS and am very excited about what we can achieve. Since day one, I have been impressed by the passion and motivation of the teams here, while being welcomed as a part of the PPDS family….LED is a key focus area for PPDS, and a fast-growing market with incredible opportunities, of which PPDS is primed to add incredible value. I'm delighted to be a part of a company I have rooted for in my career, and I look forward to being part of the company's ongoing growth journey."
Gentie too states, "I'm delighted to have joined PPDS and am hugely excited about the opportunities myself and the team can go on to achieve. The diversity of its product and solutions portfolio, coupled with the uncompromised quality and innovation it promises, make PPDS a company I'm proud to be a part of. I look forward to investing myself in its success."
If you enjoyed this article and want to receive more valuable industry content like this, click here to sign up for our digital newsletters!