AVI-SPL Expands CaaS Program Globally
Now expanding globally, AVI-SPL's collaboration-as-a-service (CaaS) offers a flexible subscription model to power hybrid work from virtually anywhere.
Leave a Comment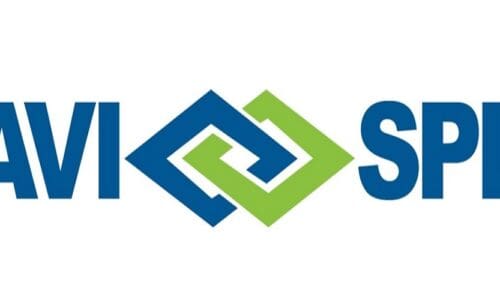 Tampa, Fla.-based AVI-SPL has expanded the release of its collaboration-as-a-service (CaaS) offering to support customers globally. According to the company, it was piloted in the U.K. last fall. The purpose-built program addresses AV and UC&C technology procurement, deployment and management needs of organizations engaged in hybrid work and learning.
AVI-SPL adds that its CaaS helps outfit or refresh meeting rooms, and flexibly scale UC&C and cloud video capacity. The program also helps manage UC&C platform interoperability and ensure technology up-time. With its subscription-based financing, it provides flexible, predictable and budget-friendly terms.
Per a statement, the program will holistically account for owning and managing the full lifecycle of meeting room technology. The AVI-SPL CaaS subscription gives consumers the opportunity to bundle hardware, software, installation, adoption services, cloud and on-site managed services. It also provides analytics to optimize user experience with collaboration technology. In addition, the program consolidates and co-terms license renewals and hardware refreshes. This helps ease technology upkeep and platform migrations.
"Many customers are rapidly deploying new meeting room technology to enable hybrid work and team collaboration as the world returns to the office," remarks John Bailey, senior vice president of technology and innovation at AVI-SPL. Bailey adds that AVI-SPL will thus provide new flexible consumption models for customers who need to plan, deploy, manage and finance collaboration technologies that scale reliably and securely.
Need for AVI-SPL CaaS Model
Over the past two years, AVI-SPL notes that usage of UC&C applications like Cisco Webex, Microsoft Teams, Google Meet and Zoom has surged. As hybrid work expands, IT departments are updating traditional conference rooms with these video meeting tools. They also ensure that people feel connected, collaborative, engaged and productive.
Also Read: AVI-SPL Earns Microsoft Gold Cloud Productivity Competency
Upgrading these rooms with video capabilities and outfitting them for optimal meeting equity requires considerable resources. However, the CaaS program greatly reduces that burden on IT, says AVI-SPL. It also reduces the total cost of ownership of the technology and provides a flexible way to scale deployments based on need.
The program model thus aligns with how many IT departments already consume other technology. These include laptops and mobile phones. It then offers flexible financial terms and interest-free options. With this, it enables companies to conserve capital for strategic business investments.
With CaaS, AVI-SPL handles the financing, designs and deploys the customers' collaboration solutions. It also provides ongoing technology support and life-cycle management. AVI-SPL thus encourages interested parties to schedule a CaaS workshop to design a program tailored to business goals and needs.
If you enjoyed this article and want to receive more valuable industry content like this, click here to sign up for our digital newsletters!