AVI-SPL XTG Wins Frost & Sullivan 2023 Best Practices Award for Global Experiential Solutions
The award recognizes AVI-SPL's XTG for delivering connections between brands and stakeholders with greater productivity, innovation and collaboration.
Leave a Comment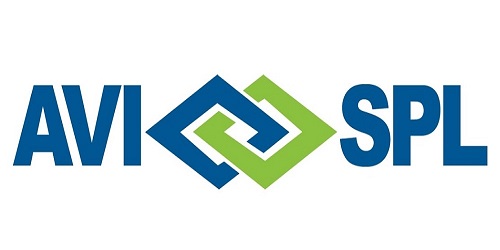 AVI-SPL, the Tampa-based global provider of digital-enablement solutions, announced that global analyst firm, Frost & Sullivan, has recognized its XTG (Experience Technology Group) with the 2023 Global Enabling Technology Leadership Award. The award recognizes its differentiated and high-impact experiential-technology solutions.
According to AVI-SPL, the XTG has responded to unprecedented demand from organizations for immersive brand and employee experiences. XTG thus delivers standout experiences that move the world through the integration of space, content and technology. Moreover, it does so by leveraging innovative advancements in virtual and extended reality.
Meeting the Award Criteria
Frost & Sullivan Best Practices awards recognize companies for demonstrating outstanding achievement in leadership, technological innovation, customer service and strategic product development.
Here, industry analysts compare market participants and measure performance through in-depth analyses. They also conduct extensive secondary research to identify best practices in the industry. Frost & Sullivan analyst research thus showed AVI-SPL XTG to be doing better than competitors in overall customer experience and market growth.
Roopam Jain, VP of research, connected work at Frost & Sullivan, observes, "With continued innovation and strong partnerships with a large ecosystem of solution providers; AVI-SPL [XTG] is pushing the boundaries of technology to stay on the leading edge of next-generation employee and customer experiences."
XTG addresses the most critical customer needs today, says AVI-SPL. This includes creatively and deeply engaging a changing workforce. It also addresses rethinking and redesigning the workplace and high-touch customer environments.
Additionally, XTG enables spaces where employees and customers view and interact with a mix of digital technologies, immersive experiences and personalization features. It thus helps bring people together to build connections and ultimately, help them work smarter and live better.
Also Listen: AV+ Podcast: AVI-SPL's Al Ayulo on Building High-Performing Teams
XTG's managing director, Julian Phillips, comments on the recognition. Philips adds, "We've built a very special team with some of the brightest and most creative people out there. This award is credit to their incredible work and that of our partners, too. Frost & Sullivan has recognized the vitally important role that experience now plays in helping to shape the future of our industry."
Frost & Sullivan also published a brief that explains the criteria that led to this award. Here, it expands how AVI-SPL XTG exemplifies leadership in the burgeoning global experiential-solutions market.
If you enjoyed this article and want to receive more valuable industry content like this, click here to sign up for our digital newsletters!