Axis Communications Opens NYC Axis Experience Center
Axis Communications chose the opening day of ISC East to open a New York-based Axis Experience Center. The facility, located in Manhattan, will serve area business leaders, AV integrators and security professionals.
Leave a Comment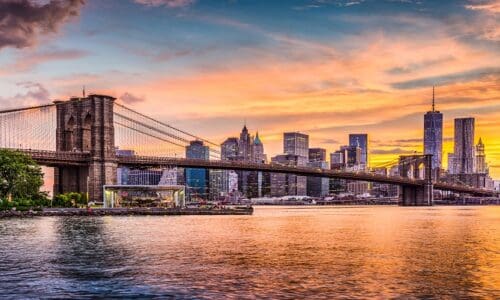 Axis Communications officially opened its new Axis Experience Center (AEC) in New York yesterday. The opening occurred in conjunction with ISC East. The AEC will provide area business leaders, security professionals and AV integrators with direct access to network solutions and dedicated technology specialists.
Located in the borough of Manhattan, the Axis Experience Center is easily accessible via public transit. It also offers direct views of the Empire State Building and St. Patrick's Cathedral.
It is the latest addition to Axis' network of AECs across the US and globally. AECs are meant to foster business relationships and technological innovation, as well as provide hands-on experience with Axis IP-based solutions.
The Ideal Location
Larry Newman, Senior Director of Sales, Axis Communications, described New York as "a global hub of culture and business." Therefore, he said, it's also the ideal location for the newest AEC.
According to Newman, "We look forward to directly connecting with more partners and customers in our efforts to strengthen relationships, foster creativity and, ultimately, enhance security and business operations through cutting-edge solutions. In New York and beyond, all Axis partners should consider our wide-ranging network of AECs as an extension of their own business—a place where they can congregate with their teams, engage in trainings, host their customers and demo our latest solutions."
The Axis Experience Center in New York celebrated its grand opening yesterday, following the conclusion of the first day of ISC East. Of course, a formal ribbon-cutting ceremony occurred. Plus, tours of the facility were available for interested attendees. The event also featured catered hors d'oeuvres, an open bar, a magician from "America's Got Talent," a caricature artist, and more.
The AEC in New York is the 10th AEC in the Axis Americas network. Other locations include Boston; Chicago; Dallas; Fort Lauderdale, Fla.; Los Angeles; San Jose, Calif.; Washington D.C.; Mexico City, Mexico; Sau Paulo, Brazil; and Toronto, Canada. Several more are scheduled to launch in 2022 and 2023.
Axis Experience Center Features
The Axis Experience Center in New York features all of the following:
Video analytics displays for security, safety and operational efficiency. These include AXIS Object Analytics, AXIS Live Privacy Shield, AXIS Loitering Guard, AXIS License Plate Verifier and AXIS P8815-2 3-D People Counter
Axis Q, P, and M-series network cameras
Access control, audio and intercom solutions, including the 2N IP style door intercom with digital touchscreen
Axis' open-platform body-worn solutions and AXIS Camera Station Secure Entry. That's an all-in-one video and access-control management system
Modern conference rooms and an Axis Communications Academy training center
Those who wish to schedule a time to tour the Axis Experience Center should email nycaec@axis.com. That's also how to learn more about the facility and its resources.
Read prior coverage on Axis Communications: Why AXIS Communications is Different in the Audio, Video, & Analytics Space.