Bogen Communications Introduces Nyquist C4000
Bogen Communications will showcase its latest IP-based commercial-paging and audio-distribution technology at ISC West 2023.
Leave a Comment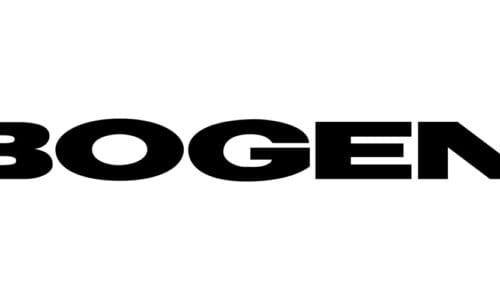 Bogen Communications LLC, provider of commercial-audio and voice-communications technology, announced the launch of Nyquist C4000 System.
According to the Mahwah, N.J.-based company, Nyquist C4000 is a software-centric, state-of-the-art, IP-based paging and intercom. The product thus leverages the latest technology and third-party integrations to address the fast-evolving safety and security challenges facing today's businesses.
The heart of the C4000 solution is a system controller with an easy-to-use Web-based Graphical User Interface (GUI). Moreover, it is accessible from any PC, tablet or mobile device.
Designed to support existing building infrastructure, the Nyquist C4000 integrates with LAN, WAN and legacy speaker cabling. With this, it creates a versatile and cost-effective solution. Moreover, users can scale it to support a virtually unlimited number of audio sources, endpoints and zones.
"Bogen Communications is committed to providing seamless, easy-to-use audio distribution and emergency-paging solutions for a range of commercial-market segments," says Randall Lee, vice president of marketing and product management at Bogen Communications. "We continuously innovate by adding new features, appliances and security enhancements to the Nyquist C4000 System to support the growing needs of our integrators and end users."
Also Read: Crawfordsville Community Schools Updates Paging & Intercom System with Bogen's Nyquist E7000
Latest Additions
Recently, Bogen Communications introduced the Nyquist Zone Paging Microphone Station (NQ-ZPMS), the latest addition to the Nyquist platform. The NQ-ZPMS is an intuitive combination VoIP phone and paging-microphone station. The device is thus applicable for hands-free, simplified communications across multi-zone commercial applications. It also includes a vivid 10.1-inch color touchscreen control panel and a gooseneck microphone for hands-free paging and calling.
The NQ-ZPMS' color touchscreen enables easy visual selection of zones. This further enables immediate paging and announcements, simple menu navigation and call functionality. Featuring up to 112 one-touch Direct Station Selection keys, NQ-ZPMS also boasts a flexible design that allows end users to program specific features based on unique needs.
Bogen Communications will feature the Nyquist C4000 System at the International Security Conference and Exposition (ISC West). ISC West will take place from March 28 to 31, 2023, in Las Vegas, Nev. Lee adds, "We look forward to highlighting our latest innovations for audio distribution and paging at ISC West 2023."
If you enjoyed this article and want to receive more valuable industry content like this, click here to sign up for our digital newsletters!