Bose Sells Professional Division to Private Equity Firm Transom Capital Group
Bose sells its Professional Division to Transom Capital Group. The deal includes loudspeakers, amplifiers and conferencing equipment.
Leave a Comment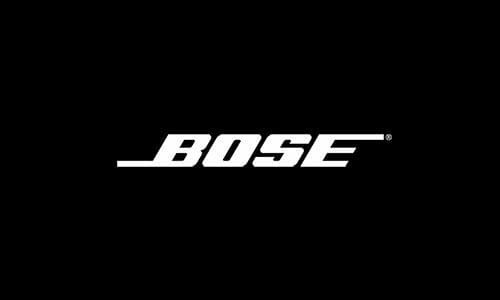 Editor's Note: This story was originally published on April 11,2023. It has since been updated with additional information.
Framingham, Mass.-based Bose Corporation has announced the sale of its Bose Professional Division that targets professional AV integrators with architectural loudspeakers, amplifiers, signal processors and conferencing equipment. The unit was acquired by Transom Capital Group, a private equity firm. Terms were not disclosed.
Bose will retain its portable PA systems that currently sit within the Bose Professional product portfolio as part of its core consumer product business. Founded in 1964, Bose Professional developed audio systems for commercial and conferencing applications that are targeted at AV integrators, system designers, installers and consultants. The company's products have been installed professionally in a wide-range of markets. These include workplaces, houses of worship, universities, restaurants, retail stores, hotels, performing arts centers, stadiums and more.
Bose Professional AV Legacy
"We're proud of what Bose Professional has accomplished – its legacy in the professional AV market and the diverse list of amazing installations it has completed all over the globe," says Lila Snyder, CEO of Bose Corporation. "The sale to Transom will provide Bose Professional the additional attention it needs to support the professional audio customer, and to continue to develop products and technologies that stand out in the industry. It will also allow Bose to focus more deeply on our core business – creating amazing audio experiences for on-the-go, at home and in the car."
Related: Mark Ureda Joins Bose Professional's Board of Directors
Russ Roenick, founder and managing partner at Transom, says, "Bose Professional's tenure in the professional audio business, its standout product portfolio and customers, as well as its team dedicated to researching, engineering and delivering new and innovative products, made it a compelling business for us to bring into our portfolio. We are working closely with Bose to ensure business continuity for Bose Professional going forward, and we look forward to continued success for the business as an independent company."
Michael Bennett, CEO of Bose Professional notes the acquisition will enable the company with new opportunities to explore. He says, "Our customers are the key reason we develop systems that are easy to design, easy to install and easy to operate. As the pro-AV industry continues to evolve, our focus is on ways to help our customers be more successful and clear the path to great sound."
Progress Partners acted as Bose's exclusive financial advisor in connection with the sale. Additional information, including financial and other terms of the transaction, will remain confidential.
Bose & Transom Capital Group
The Bose brand name is known for its direct-to-consumer audio solutions for the home, in portable applications such as headphones and in automobiles. Company founder Dr. Amar Bose passed away in 2013. In 2020, the company shuttered all its 119 retail locations across the world. Snyder was named CEO back in August 2020.
Many residential and commercial AV integrators carry the Bose Professional brand due to carryover name recognition from potential clients. Los Angeles-based Transom Capital Group is an operations-focused private equity firm in the middle market with a deep track record of executing corporate divestitures. According to the company, its functional pattern recognition, access to capital, and ARMOR Value Creation Process combine with management's industry expertise to create improved operational efficiency, top-line growth, cultural transformation and overall distinctive outcomes.
Another version of this article originally appeared on our sister-site CEPro on April 11, 2023. It has since been updated for Commercial Integrator's audience.
If you enjoyed this article and want to receive more valuable industry content like this, click here to sign up for our digital newsletters!