CI Exclusive: AVIXA's Sean Wargo Reveals State of AV Industry
Sean Wargo, senior director of market intelligence, AVIXA, examines the trends and changes in the commercial AV industry.
Leave a Comment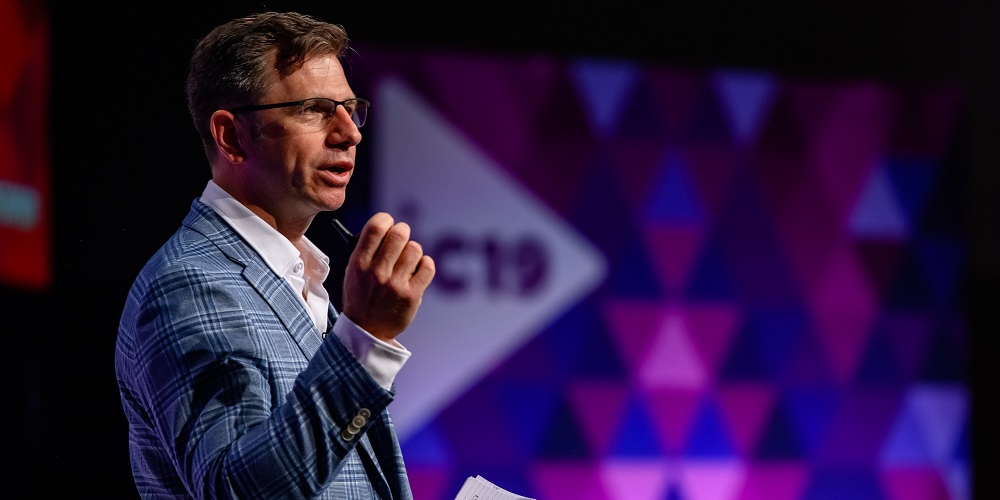 In the runup to InfoComm '22, Commercial Integrator caught up with Sean Wargo, AVIXA's senior director, market intelligence, to get an update on the state of the commercial AV industry. Here, Wargo offers a glimpse of the data he'll share next month at InfoComm during the Market Insights Lunch, scheduled for Tuesday, June 7.And be sure to check out this week's AV+ podcast, where CI's editor-in-chief, Dan Ferrisi, will chat with both Wargo and Peter Hansen, AVIXA's economic analyst, about these topics.
Commercial Integrator: What is your macro-level assessment of the economy as we shake off pandemic-related woes but contend with rampant inflation and rising interest rates?
Sean Wargo: Both of these are clearly headwinds for the broader economy due to concerns over a possible recession, though they are offsetting over the long run since rising interest rates are viewed as a mechanism to help trim inflation. Some indications are that inflation may be topping out as interest rates cool demand and allow supply chains to catch up. That said, the stock market reflects continued concern over the risk of recession brought about by an inability to tame inflation, even if this remains unlikely at this point. However, as noted in the next question, we do not see these as the key factors impacting pro AV at this time.
CI: Is the commercial AV industry positioned to grow strongly over the next five years? What accelerants are spurring it? What headwinds are slowing it?
Wargo: The biggest driver of commercial AV growth at this point is the return to in-person activity across industries, resulting in expectations of double-digit growth in global revenues in 2022. This even includes live events at this point, which are surging back. The biggest challenge is supply, both of technology components and labor. Growth is still likely, though both are factored into our projections as a muting effect. We do also see the current wave of demand slowing somewhat through the next five years as we work through the pent up aspects of it, though continual waves of reinvestment are possible as companies continue to iterate to improve upon experiences.
CI: In terms of vertical markets, which ones are likeliest to experience strong growth over the next five years? Why? And which verticals might be laggards? Why?
Wargo: The easy answer is those that saw the biggest declines in 2020 and are now more fully recovering with the return of in-person. This includes venues, hospitality and media/entertainment in the near term. Infrastructure investments in government, energy and transportation help keep those markets in good growth through 2027. Education will lag somewhat due to investments in adaptive measures having played themselves out, though steady growth remains. Residential is expected to show periods of decline due to the impacts of interest rates, marking the one area really seeing those effects.
CI: Thinking about solution areas and product categories, which will play the largest contributing role in commercial AV's growth? Are they the same solution areas that grew during the pandemic era?
Wargo: During the pandemic two solution areas stood out as remaining in a growth mode due to their role in helping markets adapt to remote experiences — conferencing/ collaboration and content production/streaming. Of the two, conferencing is the largest and remains so throughout the period. In terms of contribution to growth, however, the story is similar to the one for the markets. Recovery rules. Thus, live events and performance/entertainment, which were the hardest hit, will drive growth through the forecast period.
CI: What changes can we expect with respect to how end users and technology managers will invest in AV in the years ahead? Have we reached the inflection point of operational expenditures eclipsing capital expenditures?
Wargo: Managed service offerings are the area to watch. We expect growth there to exceed the averages for the overall pro AV market as customers shift more to on-going service contracts to acquire and support AV. Given the nature of many AV projects, such as those in large venues, transportation hubs, and even office collaboration space upgrades, it is unlikely we have reached the inflection point towards op-ex. But this may just be the challenge of visibility to the data. Cap-ex projects are easier to report and quantify, whereas budget line items are not. Further, many solutions lend themselves well to op-ex, such as collaboration, learning, and digital signage, making it possible there is more to the op-ex story than meets the eye. Still, for the average pro AV provider, a full shift remains more a goal than a reality.
Also Read: AVIXA Launches AVIXA Xchange, Pro AV Community Platform
CI: What are the greatest sources of uncertainty — the known unknowns — that could potentially cloud industry forecasts?
Wargo: Expanding supply-chain disruptions are perhaps the greatest threat. Right now, supply chains are sensitive to shocks given lack of redundancies and alternatives, along with remaining challenges. In that environment, any event has a more pronounced effect. This includes things like military conflicts, weather events or factory shutdowns from COVID outbreaks. Over time, investments to bolster supply will help, but that is a long process. As we extend the range of outlook beyond the next year or so, recession becomes the larger concern since it could serve to mute demand. AV is playing an important role in helping companies adjust to shifted behaviors, keeping it on a growth trajectory, but a severe recession could blunt this were it to occur.
CI: If members of the commercial AV industry want to learn more about all of these topics, how can they gain access to AVIXA's exclusive market research and data?
Wargo: We have an upcoming opportunity to get a deeper dive into the current trends driving pro AV at InfoComm in June via our lunchtime State of the Industry presentation. This is an exclusive event requiring a separate registration, so don't miss out! Otherwise, we produce a number of reports throughout the year, some of which are available exclusively to members; others are paid offerings. Check out avixa.org/market-intelligence for more information.