Edge Adds Four New Integrators to Network
The newest members of the Edge network include AV-Tech Media Solutions, RoomReady and Verta Technologies and IVCi.
Leave a Comment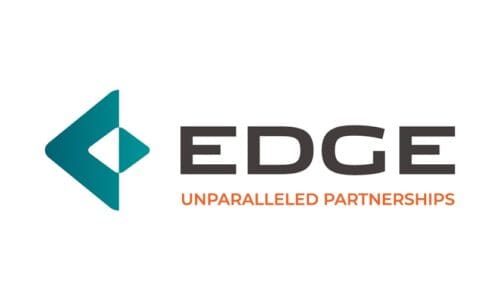 Edge, formerly USAV Group, and a division of the PSA Network, announced the addition of three new integrators to the Edge network: AV-Tech Media Solutions, RoomReady and Verta Technologies and welcomed back IVCi.
"These four distinguished integrators will bring immense value to Edge's network," says Mike Boettcher, president of Edge. "Adding excellent integrators like AV-Tech Media Solutions, IVCi, RoomReady and Verta Technologies expands our geographic footprint for project collaboration, networking and best practice sharing and more."
Edge members are recognized technology providers in the AV industry, located in the top 25 markets and top 50 major metropolitan areas of the U.S. or internationally.
The newest members of the Edge network include:
AV-Tech Media Solutions
AV-Tech Media Solutions envisions, designs, engineers and installs audiovisual systems in collaboration with all stakeholders invested in the design and build-out process. From end-to-end, AV-Tech Media Solutions serves the corporate and higher education markets with consulting, design, implementation and support as well as nationwide corporate events services. Starting with the business' needs, AV-Tech Media Solutions' goal is to always empower hassle-free workflow.
IVCI
IVCi specializes in designing, implementing and supporting AV solutions that make collaboration easier. The company works closely with clients every step of the way to create better meeting experiences through exceptional service that cannot be found anywhere else. Using custom-built and proven project management, managed video services and customer portal software, IVCi optimizes the customer experience ensuring clean design, fast installations and support for customers.
RoomReady
RoomReady offers customized, intuitive AV solutions that simplify collaboration, cut installation times and improve overall meeting space success. RoomReady's proven tech-agnostic approach means it delivers personalized AV solutions based on the client's need, where they need it and faster than others can provide it.
Verta Technologies
Verta Technologies designs, installs and supports turnkey audio video, automation and room control solutions for government facilities, houses of worship and corporate markets. Its expertise spans all AV solutions including acoustical treatments, sound-masking systems and digital signage.
About the Edge Network
Edge bonds low voltage systems integrators together as an elite industry team. With 330 integrator locations globally, partnerships with top AV manufacturers, distributors and service providers, and alignment with industry associations, Edge provides great advantage. Edge integrators provide clients with the benefit of an international network of low voltage specialists and personal relationships with other local experts.
If you enjoyed this article and want to receive more valuable industry content like this, click here to sign up for our digital newsletters!