Why Jeremy Caldera Volunteered for the AVIXA Certification Steering Committee (and Loved It)
Outgoing chair of AVIXA Certification Steering Committee shares story of getting involved in pro AV & AVIXA CTS program — and how it changed everything.
Leave a Comment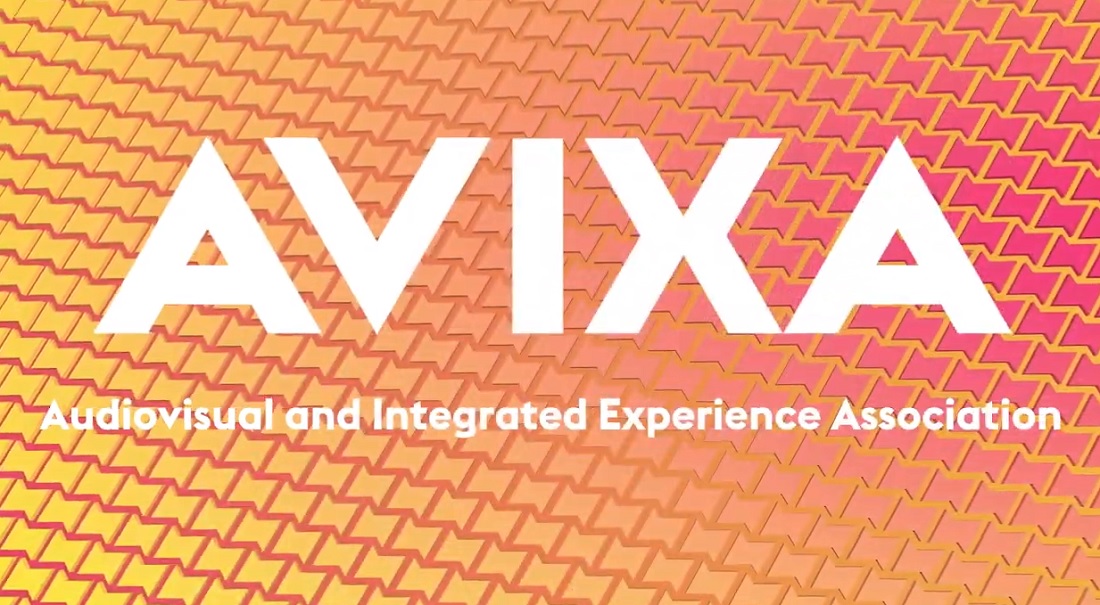 As I look back at my time as chair of AVIXA Certification Steering Committee, I am amazed at what the program has become. I have been a part of the AVIXA CTS family now for almost 15 years. If you had told me back in 2004 that I would be the chair of the entire program, I would have never believed you.
I began my journey into the world of InfoComm International, now the Audiovisual and Integrated Experience Association (AVIXA), back in 2004. Having recently graduated with a degree in Audio Arts and Acoustics, I was ready to take on the world of professional AV.
Back then I barely knew this industry existed. It wasn't until I was hired by former NSCA president Craig Thompson at Peoria, Ill.-based Thompson Electronics that I realized the potential for great careers and getting paid for what you love to do.
The problem at that time?
I was hired to help spearhead a more in-depth approach to the video and automation side of professional AV.
How was I going to do this? After all, my education was in audio. I took the challenge head-on and was able to do so with the help of the education provided by AVIXA and the CTS program.
I took the approach that the fundamentals of video and control were the same as audio; they are simply another facet of this enormous industry that I love. I had no idea what RGBHV was.
Wait a minute, you can put a projector 70 feet away from the screen and there is actually math to figure out lens throws and projector brightness? These concepts were foreign to me, but I was a quick learner and it is all thanks to the CTS.
I Got My CTS – What's Next?
I continued my career with little or no desire to go any further in terms of certification. However, I quickly started to see more and more job specifications calling for the CTS-D certification. I thought that maybe I should look into this.
Six years later I finally decided I wanted to push myself to the next level. To do that I had to take the CTS-D exam.
As many of you know, this exam is not the easiest and has a much more difficult pass rate. I studied long and hard, and this was back when you had to memorize all the formulas. As luck would have it, that year I gave myself a Christmas present and gained the ability to put the 'CTS-D' after my name.
I Got My CTS-D – What's Next?
Right after earning my CTS-D, I moved on right from my sales engineering/ project manager multiple-hat-wearing field position to becoming a full-time design engineer.
Moving to Zdi and RoomReady in Normal, Ill., I was pushed by CTO Jay McArdle, one of my mentors, to think outside of the box.
Back before "user experience" was the topic of conversation, we identified the need to create solutions that simply work. It was there that we experienced much growth in a short time and the next thing I knew I was leading a team of engineers and staff.
We all knew that certification was important and worth the investment as a company for all employees. I knew that if I was going to ask my team to get certified and push them to be better I was going to have to show them I could do the same.
So in February of 2013 I became one of less than 150 people in the world with their dual CTS-D and CTS-I AVIXA certification.
I Got My Dual CTS-D and CTS-I Certification – What's Next?
It felt great to be part of such an elite group. Soon after earning dual CTS-D and CTS-I certification, I called my close friend and former Columbia College professor Jeff Lipp.
After discussions with him about what was then the InfoComm Certification Steering Committee and an introduction to then chair Chuck Espinoza, I decided to run for and was elected to the CTS Steering Committee representing the worldwide CTS-D holders.
I Was Elected to the AVIXA certification Steering Committee – What's Next?
Joining the CTS Steering Committee began a point in my life where I have gained some of the best AV industry friends and mentors that anyone in our industry could ask for.
In addition to the one and only "mad sound guy" Espinoza, I connected with William Nattress, Richard Derbyshire, Justin Watts, Ratnesh Javeri, Tim Albright and so many others.
It is true that we are all like family in this industry.
One of my favorite days every year is the Friday evening before we all begin teaching the three-day classes at Infocomm in June.
It is that evening that we all go to dinner as friends and colleagues. I have learned and experienced more at those dinners and in those conversations than I could have ever imagined.
The advice and all I learned from these individuals helped shaped me and my opinions of what we as an industry needed:
More certified individuals
Recognition of that certification with end users
Further development of standards
More volunteers that want to make a difference in the industry and in AVIXA
Knowing this, I encouraged my friends and others to become more involved and many did. From standards to CTS exam writing, teaching and even election to the steering committee, they all welcomed the opportunity to help.
The AVIXA Certification Steering Committee is responsible for the oversight of the entire CTS program but the sub-committees are where the real challenges lie.
From exam writing to the ethics committee, being a part of these many groups are where some of the biggest contributions are made by the many volunteers at the association.
Without these individuals and the certification staff at AVIXA handling the day to day operations the certification program would not be what it is today.
I Became AVIXA Certification Steering Committee Chair – What's Next?
There were many challenges as chair of AVIXA Certification Steering Committee but the biggest for me was helping to raise awareness of the CTS program. As a committee member, especially as chair, you are the largest advocate of CTS certifications.
I was from an integration firm located in the central United States. 
I had the privilege of representing one of the largest membership groups at AVIXA – those of us working for small integration firms — but I had only just begun meeting others from across the country and around the world.
I asked myself how I could be a champion for a program that spanned across the globe.
This began the next several years of continual networking and volunteering anywhere and everywhere I could. I made a point to regularly reach out congratulating random people around the world that had recently pasted the CTS, CTS-I, and CTS-D exams.
I have made some of my greatest connections and friendships with people from Australia, India, Europe, South America, and throughout the United States — all while discussing the importance of certification and standards within our approximately $100 billion audiovisual industry.
Fortunately, social media helps those friendships stay alive and helps us as individuals and an industry expand our reach.
From 2014 through 2018 we have seen growth in the certification population from 9,000 to well over 12,000. The amount of dual certified holders has more than doubled to 384.
It is exciting to see this amount of growth and recognition of the certifications in both the United States and around the world.
If there is any legacy I hope to have left, it is simply knowing that the program has grown, thrived, and become the certification recognized worldwide as the leading professional AV credential — even more so than before.
Having Stepped Down from AVIXA Certification Steering Committee – What's Next?
The AVIXA CTS program not only helped form my career, but it has shaped all aspects of my life and friendships over my 15 years in this industry. I am eternally thankful for that. I am excited to see what the program has become over the years and where it will continue to go under the newly elected chair, Luke Jordan of Fort Worth, Texas-based Electro Acoustics.
I am grateful to continue to be involved with standards as well as a member of the governance of AVIXA as part of the AVIXA Leadership Search Committee (LSC). This allows me to continue giving back and encouraging others to get involved.
I will always be thankful for the AVIXA CTS program because without it I would not have the blessed career and life that I have today. In recent years I have moved onto another integration firm, Peoria, Ill.-based IAS Technology as CEO.
I can honestly say I would not have been prepared for the challenges that accompany this position without all that I gained from my experience with the AVIXA CTS program or the individuals and friends I have made over the years.
My advice to everyone reading this is to volunteer and get involved! You never know how it will shape your future and I promise it will be for the better.