Kevin Collins Joins PSNI Global Alliance Board of Directors
Kevin Collins, former Diversified president, has joined PSNI Global Alliance's Board of Directors as a strategic advisor.
Leave a Comment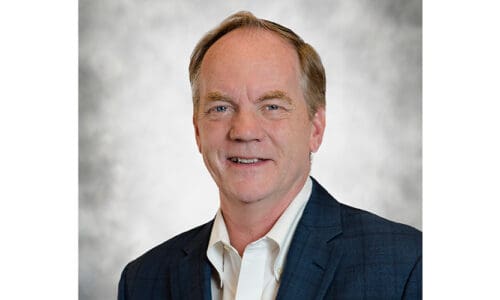 PSNI Global Alliance, the Tulsa, Okla.-based unified network of technology integrators, manufacturers and service providers, welcomed former Diversified president Kevin Collins to its Board of Directors. In this role, Collins joins as strategic advisor, per a statement.
According to PSNI, Collins brings over 30 years of industry experience. He was co-founder of Diversified, a large and well-respected broadcast/AV/UC solution provider. Collins also participated directly in hundreds of projects globally in his career. At the same time, he maintained board-level and C-level executive positions in strategic planning, enterprise sales and operations roles. These included EVP of sales, COO and President. He also led the global expansion of Diversified, both organically and through M&A, to include offices across EU, MENA, APAC and Australia.
Bringing in Renowned Expertise
Chris Miller, PSNI executive director, speaks of his delight in bringing Collins' expertise into the Alliance. Miller adds, "Kevin's industry and business experience will complement an already impressive PSNI Global Board of Directors and staff that will further advance our global-service deliverables. As the largest alliance of technology integrators in the world; Kevin's counsel will be invaluable as we further develop our global account management structure and managed-services initiatives. We are delighted to welcome him to the PSNI network."
Also Read: PSNI Global Alliance: Proactive, Positive, Productive
With experience in global-deployment logistics and services for enterprise customers, Collins is enthusiastic to be working with the PSNI board and membership. Here, he hopes to define the strategic goals of the association and build an executable strategy that PSNI needs to deliver for its members.
Collins remarks, "I have worked with PSNI for many years; and have always admired how the organization has consistently adapted and grown to deliver more value to its members whether they are a vendor or service provider. This leadership team feels like family. And having been a member all those years and seeing some seismic shifts in the current business model, I know we can find ways that help bridge the gap to the future for our members."
If you enjoyed this article and want to receive more valuable industry content like this, click here to sign up for our digital newsletters!