Korbyt Plans to Impress ISE 2023 Showgoers
As Korbyt prepares to showcase its technology at ISE 2023, Commercial Integrator captures a preview of what showgoers can expect.
Content from our Sponsor
Leave a Comment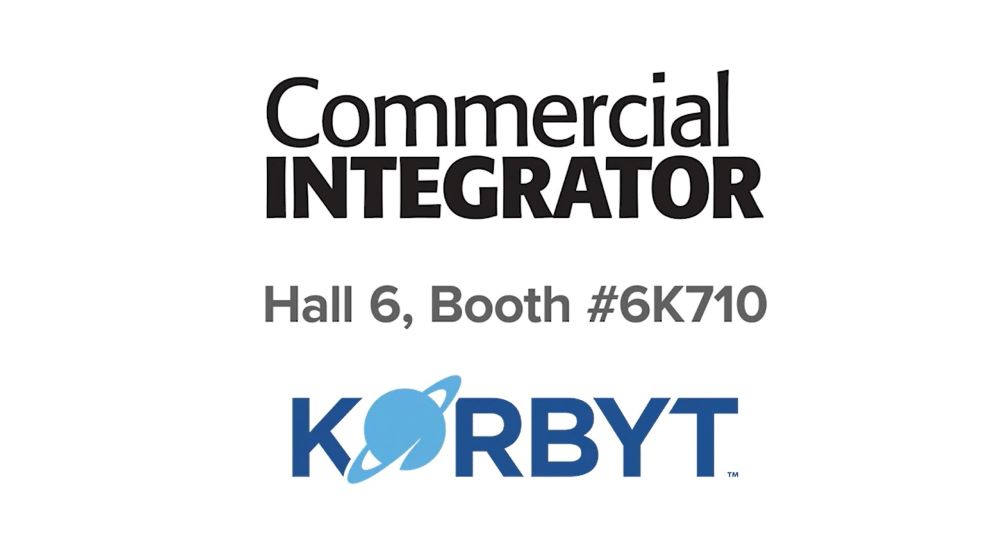 With ISE 2023 rapidly approaching, industry leaders like Korbyt are preparing to impress showgoers in Barcelona. Thus, Dan Ferrisi, CI's editor-in-chief, chats with Andrew Gildin, vice president, channel sales and revenue operations, for a quick preview. In the video Q&A embedded below, Gildin compellingly conveys Korbyt's excitement about the ISE Show. What's more, he whets our appetite to visit the company's booth, #6K710, in Hall 6.
Watch this short, 10-minute video to learn why Korbyt's ISE 2023 booth will be unmissable.
"With all of the shows ramping back up over the last year, this is my first opportunity to meet a lot of people in person," Gildin observes, "so I'm really excited about that." Moreover, he describes ISE 2023 as a great opportunity to see what Korbyt's technology partners and integrator partners are creating.
Gildin underscores Korbyt's belief in, and commitment to, an omnichannel approach. "Being able to reach people where they are, when they are, how they like to consume content is a huge part of really the communications strategy overall for a lot of our customers," he observes.
Gildin adds that Korbyt continues to work closely with partners "to help them think of digital signage really as a way to reach everybody from an omnichannel perspective." Rather than equating signage with menu boards or hospitality displays, people, he says, should understand they can be much more.
During the interview, Gildin also touches on other key points for Korbyt. Those include how AI and machine learning can facilitate fresher, more dynamic signage displays. Moreover, he gets into how Korbyt can easily integrate with other systems to facilitate outstanding outcomes.
Watch the embedded video to get all the details. Then, be sure to visit the Korbyt booth during ISE 2023. The company is in Hall 6, Booth #6K710.