Matrox Video & Ernitec Partner on Videowall Offering
Matrox Video and Ernitec will introduce an integrated line of videowall servers for all vertical markets.
Leave a Comment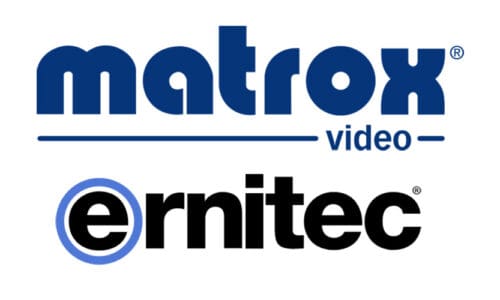 Video technology innovator Matrox Video announced a partnership with Danish video surveillance equipment manufacturer Ernitec. Together, they will develop a videowall offering. The videowall will be sold exclusively through Ernitec's European distributor, EET Group, alongside the rest of Ernitec's workstations and servers.
Per a statement, the collaboration appeared as a natural fit. The reason being that EET already represents the Matrox Video product range. With a Matrox Video/Ernitec videowall offering, EET's sales team can thus cater to full-service pro AV system integrators and resellers with a ready-to-go videowall package. Matrox's videowall products' flexibility also presents new market opportunities for EET and Matrox Video.
Like Ernitec's video surveillance server range, the Matrox Video/Ernitec solution offers a modular approach to building videowalls on demand; whether someone needs a small, four-display wall with simple layout management or a large wall that can capture incoming signals from various different sources. Matrox Video notes its use of nonproprietary IP-encoding/decoding standards. Per the company, this enables AV-over-IP RTSP and SRT streaming. As a result, it makes it possible to display any video source at any destination.
Solving Videowall Challenges
"With these new videowall solutions, we can take advantage of tremendous growth opportunities. EET sales staff and integrators will be able to offer a technically complex solution in a simplified, tested and certified way," remarks Katrin Kerber, EET account manager for Matrox Video. "A lot of pro AV resellers would love to offer videowalls to their customers; but are often hesitant because of the potential technical challenges with computer hardware. Ernitec is an expert on computer hardware!"
"Our collaboration with Matrox Video means Ernitec can provide new videowall servers out of the box to solve videowall challenges," says Lars Ritt Berthelsen, head of Ernitec.
Berthelsen continues, "Our Danish production of servers enable us to customize Matrox's video wall solutions uniquely to the needs of each project. Our strong competencies together give not only the pro AV; but also the security industry some unique opportunities to solve the often-heavy videowall tasks in an intuitive and tailor-made way."
If you enjoyed this article and want to receive more valuable industry content like this, click here to sign up for our digital newsletters!