New Beginning, Same Mission
Dan Ferrisi, the new editor-in-chief of Commercial Integrator, lays out a vision for helping integrators run their businesses better.
Leave a Comment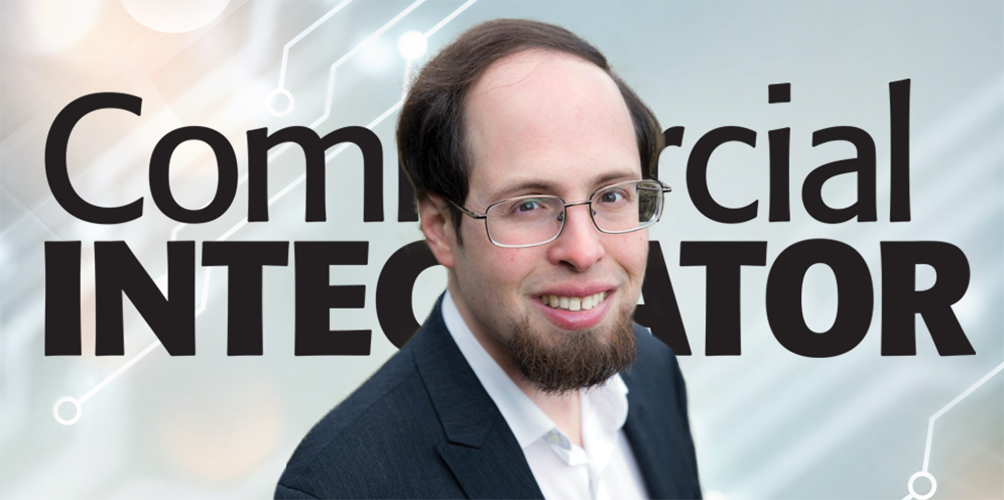 On this, my first day as editor-in-chief of Commercial Integrator, I wanted to take a moment to share some thoughts. Most of you in the commercial AV industry, as well as nearly all the #avtweeps, know me as the former editor of Sound & Communications. You've seen me at InfoComm shows—I haven't missed one since my first in 2005—and you've seen my articles about everything from AVoIP to immersive audio. I've not sought to cultivate a high profile in the AV industry; rather, it has been my goal to serve integrators and their businesses.
At Sound & Communications, we served integrators by exploring every facet of incredible applications, diving into hundred-plus-item equipment lists. Commercial Integrator, by contrast, is a publication whose raison d'être is quite different but equally important. Commercial Integrator exists to help integrators run their businesses better. And that mission is indispensable at a time of substantial economic anxiety. As I type this, supply chains are snarled, inflation is at multi-decade highs and millions of Americans are quitting their jobs. The AV industry is wrestling with its own endemic issues, as well.
Endemic Issues
Many integrators are shifting to the as-a-service model. Others are determining how to respond to clients' shift to OpEx (rather than CapEx). Should integrators lease systems rather than sell them outright? Should they build out a 24/7 remote-monitoring service? How can integrators develop reliable, sustainable sources of recurring monthly revenue? The integration community must answer those questions as it seeks to chart a course for future success.
At Commercial Integrator, my fellow editors and I will continue executing the mission that this publication has always had. We'll present industry-best thought leadership to the integration community. We will dive deeply into emerging technologies and relate how your firm can deploy them. We'll offer original research and reporting to give your firm a competitive advantage. In short, our goal is to make CI your single most indispensable guidebook for AV-integration success.
Reach Out
Please email me with your ideas. I'm accessible at dan.ferrisi@emeraldx.com. I welcome your guidance and feedback, as well as your news tips. And please join the #avtweeps community and me on Twitter; you can always find me @danferrisiedit.
Economic turmoil and paradigm-shifting change can make business owners nervous. Indeed, they can make business owners fear for their sustainability and their future profitability. But rest assured of one thing: CI and its editors are here to help you in every way we can. And I, for one, can't wait to chart a course and set sail.