Philips Joins AV-iQ
The professional TV, videowall, signage solution, hospitality TV and monitor specialist has joined AV-iQ, getting an AV-iQ showroom.
Leave a Comment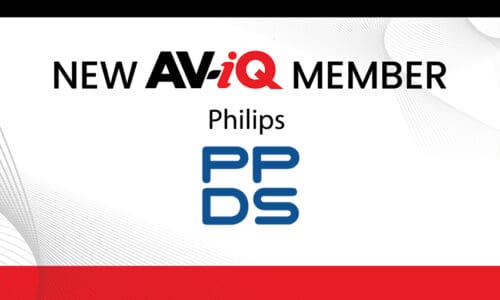 Philips, a prominent display manufacturer, recently joined the AV-iQ platform. Now, the company has an AV-iQ showroom.
Philips Professional Display Solutions (PPDS) markets and sells professional TVs, videowalls, signage solutions, hospitality TVs and monitors worldwide. Working across industries and applications, Philips collaborates with software partners. This, of course, helps ensure end-to-end solutions that are flexible and reliable. Moreover, Philips is known for excellent picture quality, seamless control with CMND and outstanding flexibility of Android SoC.
AV-iQ is the most comprehensive database of commercial AV, production and video products. AV-iQ.com targets industry professional end users. Therefore, it's a means of giving them the tools they need to research, compare information and stay current. Users can sign up for free by going to av-iq.com/myiq. Manufacturers interested in having their own showroom in AV-iQ database can contact sales@av-iq.com.
As Philips joins AV-iQ, interested parties can visit the company's AV-iQ showroom at av-iq.com/avcat/ctl1642/index.cfm?manufacturer=philips-signage-solutions.
For previous coverage of AV-iQ, check out Commercial Integrator's website archives.