Platinum Tools to Unveil Unloaded Patch Panels Line at InfoComm 2019
Platinum Tools ready to showcase shielded and unshielded 24-port and 48-port unloaded patch panels in Orlando during InfoComm 2019.
Leave a Comment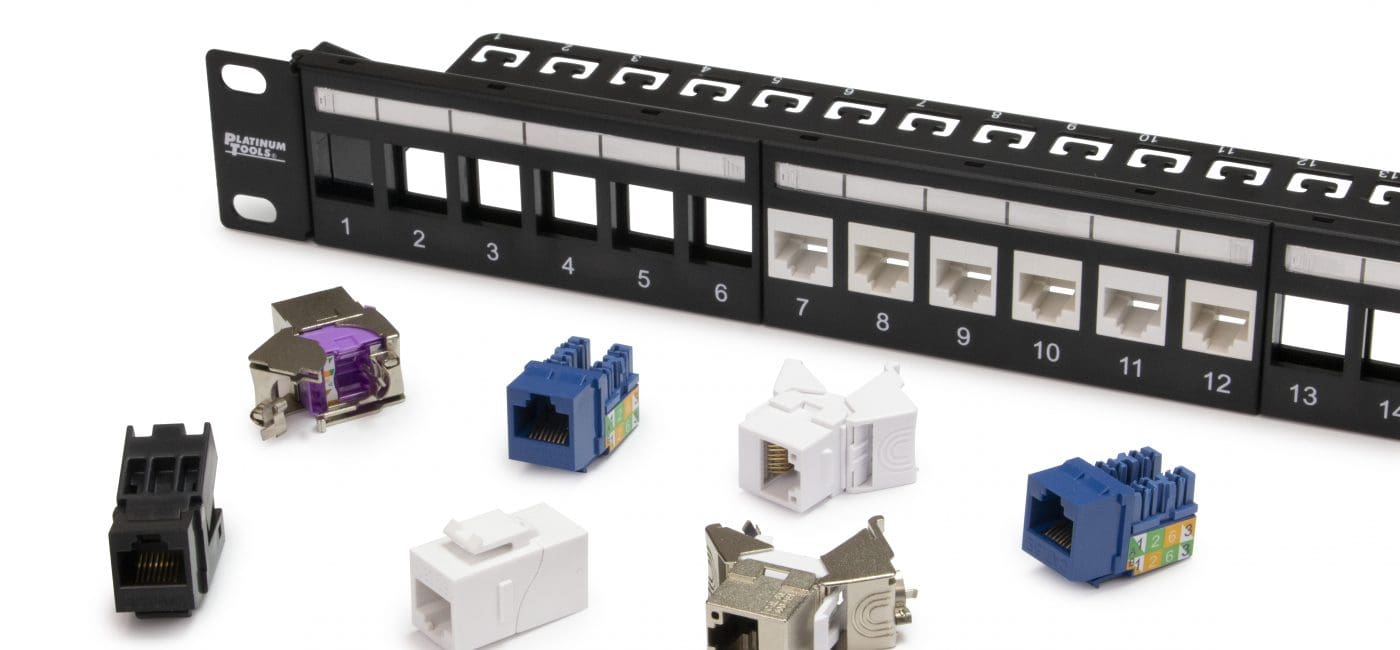 Platinum Tools will showcase its new shielded and unshielded unloaded patch panel line during InfoComm 2019 in Orlando, Fla., from June 12-14 at the Orange County Convention Center [booth #1761].
The 24- and 48-port line of unloaded patch panels is now available.
"Platinum Tools is known as a leader in providing products and solutions for the structured wiring networking world of data, voice and video," said Platinum Tools, LLC president and general manager Lee Sachs in the company announcement. "Our unloaded patch panels make media integration easy, flexible and field-configurable by populating the ports as needed."
The unloaded patch panels "make it easy to mix and match keystones, replace a damaged port and add new runs," according to the Platinum Tools press release. They also "make category upgrades easy, maximize limited rack space and are perfect for residential or small office applications," according to the company announcement.
Here's more information about the new line of Platinum Tools unloaded patch panels in all their available configurations:
Unloaded Patch Panel 24-Port (p/n 641-24U):
Unshielded
24 port, 1U, UTP, 19 in.
MSRP: $25.25
Unloaded Patch Panel 24-Port (p/n 642-24SU):
Shielded
24 port, 1U, STP, 19 in.
MSRP: $32.15
Unloaded Patch Panel 48-Port (p/n 643-48U):
Unshielded
48 port, 2U, UTP, 19 in.
MSRP: $47.95
Unloaded Patch Panel 48-Port (p/n 644-48SU):
Shielded
48 port, 2U, STP, 19 in.
MSRP: $57.85
Additional Features of Platinum Tools Unloaded Patch Panels
For use with RJ45 Ethernet, HDMI audio/video, voice, USB, and other applications
Ports are numbered for easy connection identification
Write-on labels with protective covers
Mounts into 1U/2U of EIA-standard 19 in. 2-post rack or wall-mount rack enclosure
Support and management bar is removable and includes cable zip ties to secure cables
Platinum Tools is also launching its ezEX38 RJ45 pass-through style connectors to address these challenges at InfoComm 2019.
"Platinum Tools has been asked by installers to create an ezEX that will work on the smaller insulation diameters, and we answered the call," said product manager John Phillips says. "Now we can offer a full range of insulation diameters from 0.033 in. thru 0.048 in."