PoE Consortium Opens Membership, Elects Board of Directors
PoE Consortium, the Power-over-Ethernet (PoE) education and training group, is building momentum by opening its membership and electing its first board of directors.
Leave a Comment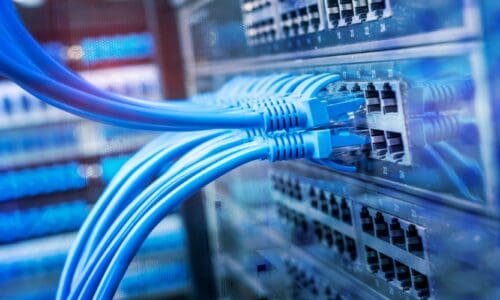 PoE Consortium, the Power-over-Ethernet (PoE) industry trade group founded in September 2022, has opened for membership. Per the organization, ideal members are those interested in supporting the PoE Consortium's mission to advance PoE education, advocacy and the sharing of best practices.
On Nov. 4, 2022, the group held its first meeting, during which founding members elected a board of directors. The newly elected board set a February 2023 timeframe for the PoE Consortium's first annual meeting, as well as established the group's bylaws and articles of incorporation.
Four of the eight board directors will hold one-year-term leadership positions. MHT Lighting chief marketing officer, Kim Johnson, will serve as president. Meanwhile, PoE Texas CEO, Tyler Andrews, will fill the group's vice president role.
Johnson has more than a decade of marketing leadership experience in a wide range of industries. These include consulting, retail data, consumer packaged goods and technology. She also currently leads marketing for MHT's core brands, products and platform-based solutions.
With a unique mix of technical expertise, construction experience and project management knowledge, Andrews heads up PoE Texas. He acquired the company in 2016 after recognizing the market potential for PoE in building intelligence.
Also Read: The Evolution of PoE and Lighting: The Benefits of Applying IT to Energy
Full Board of Directors
Other directors holding PoE Consortium leadership positions include:
Harry Aller, president and CTO of Innovative Lighting, who will serve as board treasurer. Aller has owned several U.S.-based technology companies and has experience working with all phases of product integration.
Cory Souders, who works in business development at Molex, will serve as board secretary. Souders also has more than 30 years of experience in lighting and smart-building technology.
Rounding out the board are:
David Robinson, director of automation at Mecho Shades & NuLEDs
Dwight Stewart, chief executive officer at Igor
Luis Suau, chief business officer at Sinclair Digital
Barry Vonada, product manager at Platformatics
If you enjoyed this article and want to receive more valuable industry content like this, click here to sign up for our digital newsletters!