PSNI Global Alliance Adds Crestron as Global Sponsor
As a global sponsor, Crestron will have the opportunity to engage with PSNI Global Alliance's network of audiovisual integrators.
Leave a Comment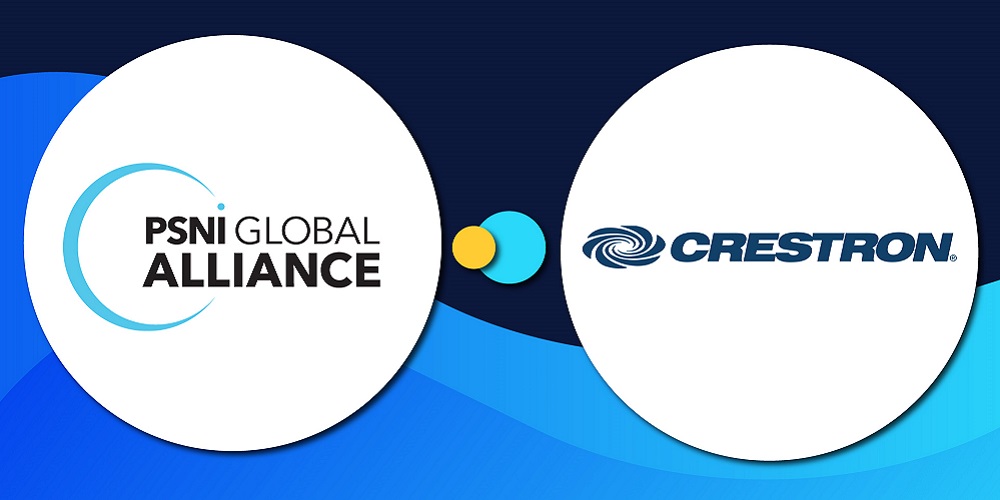 PSNI Global Alliance has added Crestron, a global leader in workplace technologies, as its newest global sponsor. Per the organization, the PSNI vendor sponsorship will strengthen the strategic partnership between PSNI Global Alliance and Crestron. At the same time, it will provide enhanced benefits to both parties.
As a global sponsor, Crestron will have the opportunity to engage with PSNI Global Alliance's network of audiovisual professionals. Here, it will provide valuable resources and expertise to the community. In addition, Crestron's commitment to excellence and innovation in automation, content distribution and unified communications technology aligns with PSNI Global Alliance's mission. That mission focuses on delivering world-class audiovisual solutions to clients worldwide, the organization attests. Crestron also notes that its technology is prominent in the boardrooms of the world's largest companies, in lecture halls of prestigious universities, on lavish superyachts and in some truly luxurious homes.
A Mutually Beneficial Partnership
"We are excited to welcome Crestron to our network as a global sponsor," Tom Roberts, director of vendor programs for PSNI Global Alliance, says. "Their expertise in collaboration and automation technology will be a valuable resource to our Certified Solution Providers. And we look forward to working closely with them throughout the year on various initiatives."
According to PSNI, its network includes more than 100 individual audiovisual organizations, spanning six continents. The Tulsa, Okla.-based organization provides clients with access to the industry's top audiovisual integrators. With this, it thus ensures that it meets their audiovisual needs with the highest level of service and expertise.
Also Read: PSNI Global Alliance: Proactive, Positive, Productive
"Crestron has always been dedicated to creating innovative, cutting-edge technologies that advance our industry forward," Mark Swiderski, EVP of commercial at Crestron, says. "By partnering with PSNI as a Global Sponsor; Crestron is able to further our support and collaboration in the AV/IT business world with their global alliance of certified solution providers."
Per a statement, Rockleigh, N.J.-based Crestron describes its sponsorship of PSNI Global Alliance as an important step. Moreover, the company says, it represents a significant opportunity for both organizations to collaborate and deliver innovative audiovisual solutions.
If you enjoyed this article and want to receive more valuable industry content like this, click here to sign up for our digital newsletters!