PSNI Global Alliance Adds Korbyt as Global PVP
Korbyt joined PSNI Global Alliance Preferred Vendor Partner Program to further enable worldwide standardized solutions.
Leave a Comment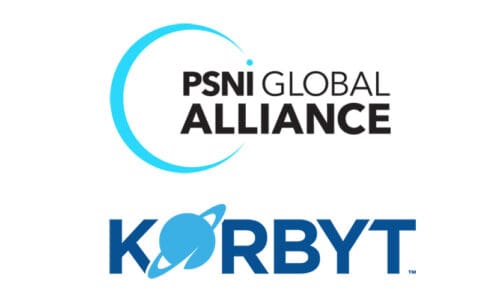 PSNI Global Alliance, Tulsa, Okla.-based global network of premier technology integrators and service providers, announced a strategic partnership for digital signage software with the addition of Korbyt as its latest Global Preferred Vendor Provider (PVP).
The PSNI Global Alliance Preferred Vendor Partner program is available to an exclusive group of manufacturers, distributors and service providers in the audiovisual, unified communications, and professional audio and video industry. The program connects vendors and PSNI's Certified Solution Providers (CSPs) to pursue market opportunities and enable worldwide, standardized solutions for their customers.
According to PSNI Global Alliance, the Korbyt Anywhere platform is trusted by leaders at more than 50% of the Fortune 100, leading higher education Institutions and top retail brands to engage their employees, students and customers.
Additionally, its intelligent CMS ensures that communications professionals and management can inform key audiences as communications evolve in the ever-adjusting hybrid workplace.
Also Listen: AV+ Podcast: PSNI's Chris Miller on Key Takeaways from Supersummit
"Korbyt has been helping leading enterprises deliver digital signage to customers for over 40 years," says Tom Roberts, director of vendor programs for PSNI Global Alliance. "Their continued evolution with the Korbyt Anywhere platform omnichannel CMS is driving the conversation about how digital signage can elevate the entire AV and UC ecosystem. This aligns well with PSNI's strategy to help our CSPs drive growth today and in the future."
Andrew Gildin, VP of global partnerships at Korbyt, adds, "Korbyt is excited to join the PSNI Global Alliance and support the strategic vision PSNI, and CSP leadership has for the AV and UC community."
Gildin continues, "We are really excited to be a part of the world-renowned network of integrators, hardware manufacturers and software providers that make up PSNI. Working with this incredible ecosystem will help us all drive increased value from all our solutions as our joint customers continue to adapt to the changes in our workplaces, retail spaces and universities."