The ASCII Group Creates Industry Study on MSP Services and Vendor Selection
The ASCII Group says its 'Rate My Stack' initiative will provide the individual MSP deeper intelligence on how fellow peers are doing in the market.
Leave a Comment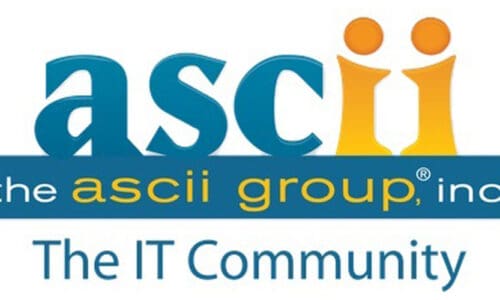 The ASCII Group announced the creation of 'Rate My Stack,' a comprehensive industry study focused on Managed Service Provider (MSP) services and vendor selection. The Bethesda, Md.-based organization is, of course, a large, membership-based community. Its membership includes independent North American MSPs, MSSPs and Solution Providers.
Per a statement, The ASCII Group delivers programs, services and resources for MSPs to run their IT businesses better. In fact, its history of doing so stretches back nearly 40 years. With the vast expansion of vendors in the IT channel, MSPs must continually evaluate which vendor partners serve their customers' needs best. Meanwhile, they must also evaluate which vendors will help the MSP build a competitive services offering.
Thus, The ASCII Group says, it saw a need to embark on this one-of-a-kind study. With community in mind, the aggregate data will offer general insights. Moreover, peers will be able to share and rate each other's 'stacks' anonymously.
Also Read: ASCII Group Launches New Initiative with Sandler Partners
Led by a committee of 12 ASCII members, the 'Rate My Stack' initiative centers on providing individual MSPs deeper intelligence on what their peers are doing in the market. In aggregate, the data will provide insight into the following areas:
What components do MSPs typically provide as part of their service offering?
What are the most popular components of the service stack by category?
Which vendors are on the rise or decline and what is the reasoning behind it?
What are the most popular products/services MSPs are using to run their internal operations?
What services are typically not offered compared to their peers?
"The 'Rate My Stack' endeavor is the first step in providing intel in helping our community build a better service offering," Jerry Koutavas, president, The ASCII Group, says. "Learning from peers is the best form of business education, and knowledge sharing is the backbone of our group."