WAVIT Partners With #GALSNGEAR
WAVIT and #GALSNGEAR will work together on developing DEI content and events, STEM recruitment efforts and more.
Leave a Comment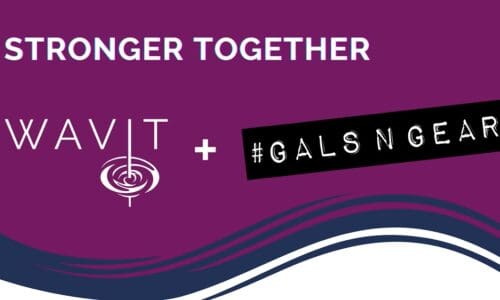 Women in AV/IT (WAVIT) and #GALSNGEAR have entered into a non-financial partnership to help promote diversity, equity and inclusion in the pro AV, IT and broadcast industries. The former is a 501(c)(3) nonprofit organization that supports and empowers women in the AV and IT industries; while the latter is a movement to bring parity to women in media and entertainment. The two organizations will thus work together on developing DEI content and events, STEM recruitment efforts and more.
"During our initial meeting, we quickly saw a host of synergies between WAVIT and #GALSNGEAR," says Gina Sansivero, founder and president of WAVIT. She is also vice president of marketing and communications at AtlasIED.
Sansivero continues, "We are going to work together to get more women a seat at the table — in the control room and in the board room — through cross-promoting events, developing DEI content, STEM recruitment and other initiatives."
Also Read: AV+ Podcast: Industry Luminaries Form WAVIT to Empower Pro AV Women
"We've made progress; but there is more work to be done. Through our programs, we make sure women are visible at key industry events. [They will] also get access to the leadership skills and networking opportunities that propel their careers," adds Amy DeLouise, founder of #GALSNGEAR. She is also chief creative officer at DeLouise Enterprises.
To kick off the cooperation, WAVIT will support #GALSNGEAR's Connect Women's Leadership Summit at the 2023 NAB Show. The event will begin with a networking coffee/light breakfast. It will also have a masterclass workshop by negotiation skills guru Susan Borke of Borkeworks, and a speed networking break. Additionally, it will feature a Leadership View panel with leaders across several tech and media sectors.