Williams AV Launches WAV Pro Wi-Fi Receiver as Dedicated Assistive-Listening Device
The ADA-compliant, Bluetooth-enabled WAV Pro Wi-Fi Receiver uses a new mobile device as a dedicated assistive-listening receiver.
Leave a Comment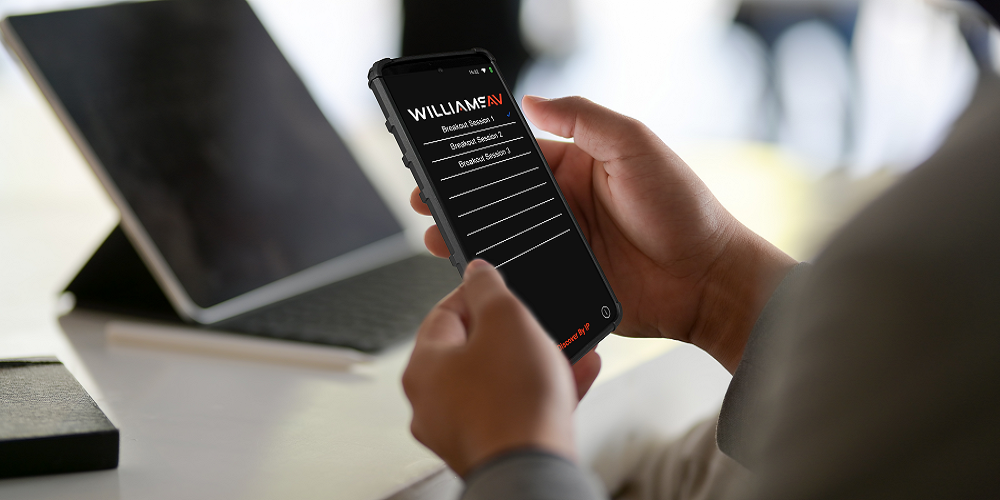 Williams AV, the Eden Prairie, Minn.-based provider of assistive-communication technology, launched its second-generation dedicated Wi-Fi audio receiver for assistive listening – the WAV Pro Wi-Fi Receiver.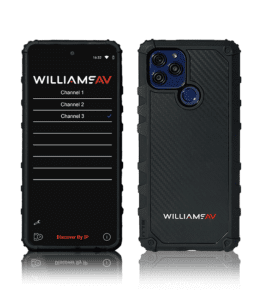 The WAV Pro Wi-Fi Receiver uses a new mobile device optimized to be a dedicated assistive-listening device. Its large, 6.8-inches HD+ Infinity display and long runtime make it unique, the company notes. The large display allows for easier readability for administrators during setup and end-users when using the device.
Additionally, the WAV Pro Receiver's 6000 mAh Lithium Polymer battery delivers up to 40 hours of continuous audio streaming. This is for normal-use conditions and reduces charging frequency.
Williams AV says it was the first in the industry to launch a dedicated Wi-Fi receiver. According to the company, it launched the WAV Classic Wi-Fi Receiver for assistive listening in 2016 to accompany their WaveCAST Wi-Fi transmitters. Furthermore, the company grew its real-time audio-over-Wi-Fi product line. It did so by adding dual Wi-Fi and FM, and Wi-Fi and IR-enabled transmitters.
Also Listen: AV+ Podcast: How Assistive Listening Technologies can Democratize AV Experiences
"We have a long history of innovation in assistive communications products and a strong connection to our customers," says Brad Kautzer, president of Williams AV. "Our customers challenged us to develop a receiver with a larger display for readability and easier product management and longer run times. We embraced this challenge; and the WAV Pro Receiver delivers on both requirements using a brand-new mobile device. In addition, this receiver's robust platform allows us to add functionality for future product enhancements."
Per Williams AV, the new WAV Pro Wi-Fi Receiver meets ADA-hearing compliance for a dedicated assistive-listening device. It also features Bluetooth compatibility. As a result, it streams audio to Bluetooth-enabled headphones, speakers and hearing-aid telecoils when used with Williams AV neckloop.
Check out Williams AV product catalog on our sister-site AV-iQ.com.
If you enjoyed this article and want to receive more valuable industry content like this, click here to sign up for our digital newsletters!