Electrosonic Helps World's Largest Interactive Museum 'Deliver the Impossible'
Sheikh Abdullah al Salem Cultural Centre earns Electrosonic accolades for installation, including over 250 exhibits in four sites.
Leave a Comment

Sheikh Abdullah al Salem Cultural Centre in Kuwait is the largest museum project in the world covering almost 237,000 square feet across four museums: Natural History, Science Centre, Space and the Arabic Islamic Science Museum.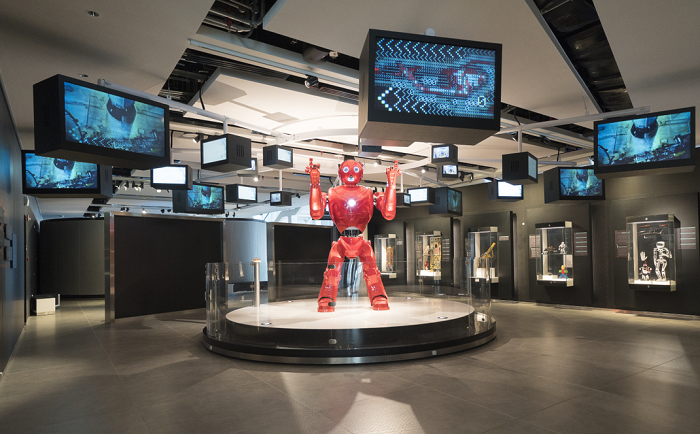 The combined space features more than 800 exhibits and interactive activities across 23 galleries that use immersive environments, large-scale models and interactivity to keep visitors of all ages engaged and entertained as they learn.
Huge Team Needed to Tackle Enormous Endeavor
Electrosonic, CI's 2014 Integrator of the Year, recently designed all the AV exhibits across all four museums, working with Cultural Innovations Ltd. to turn design concepts into AV solutions.
Electrosonic was then appointed one of the center's integrators, chosen in part because of its ability to take on a project of this enormity.
The job required a full-time team led by a senior project manager, a full-time site manager, a group of project engineers, fabrication engineers, installation engineers, commissioning engineers and specialist programmers, coordinating with more than 90 subcontractors.
The museum's in-house technical support teams continue to be locally supported by Electrosonic's Middle East office in Dubai. The integrator was hired by Beck Interiors, who was subcontracted by Cultural Innovations.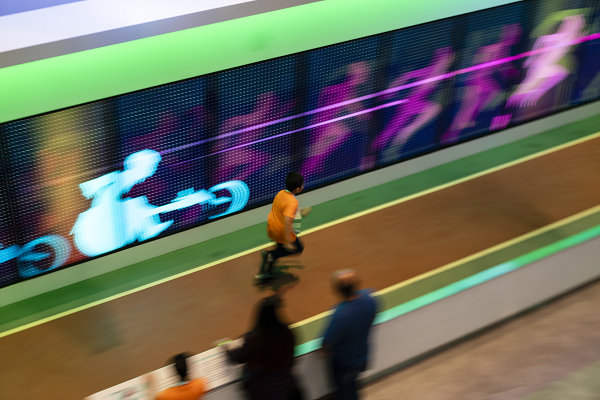 They got the job in May 2016 and had about two years to complete the work.
The Solution
Electrosonic delivered the AV hardware, fit out and integration for the three of the center's six blocks — Transport and Innovation, Human Body and Mind and Arabic Islamic Science.
Some of the exhibits used a mix of professional scientific and medical equipment to ensure interpretation was accurate, including a smell machine that emitted different scents that took six months to make.
Another exhibit in the Healthy Living gallery called Race Against the Star used 16 80-inch screens mounted side by side in portrait mode to create a virtual running track allowing participants to race against the world's elite athletes.
All entrants are accurately timed with the fastest posted on a daily leaderboard to encourage healthy competition.
Electrosonic installed more than 250 exhibits across the four museums, including a 20-seat spherical dark ride theater adventure through the human body with a 20-foot immersive screen and 4D full-motion seating.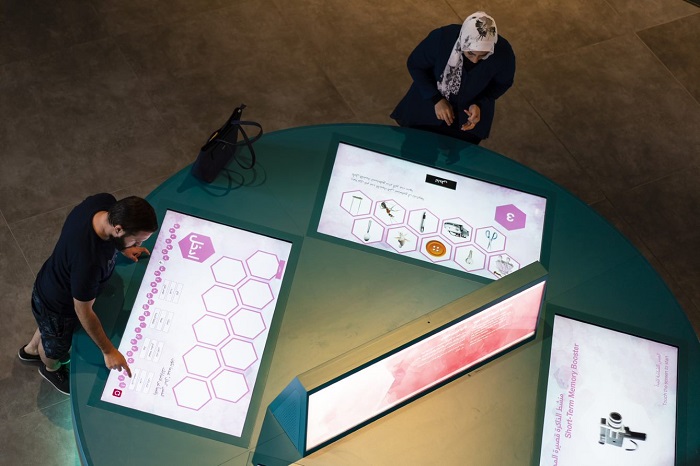 The Impact
Electrosonic delivered the AV design and installation throughout the Sheikh Abdullah al Salem Cultural Centre, which opened in March 2018.
The museum will help a country to diversify, inform, educate and inspire future generations in technology, innovation, science, history and culture, the integrator says.
The museum is now the biggest innovative museum in the world, and will be a major tourist attraction, encouraging and supporting tourism and the Kuwait economy.
When asked to describe the scope of the project, those who worked on it were "delivering the impossible" and they did so with great success.
Related: Museum Technology is About Telling Unique Stories, Not Highlighting Cool AV
Equipment Highlights
NEC 

D

isplays 

 

Griffin 

A

udio

 

Peerless

-AV

 

M

ount

s

 

BrightSign

 

M

edia 

P

layers

 
If you enjoyed this article and want to receive more valuable industry content like this, click here to sign up for our digital newsletters!