Museum Technology is About Telling Unique Stories, Not Highlighting Cool AV
Integrators say museum technology is more utilitarian than in other vertical markets. In most cases, they want it to blend in to the story being told.
Leave a Comment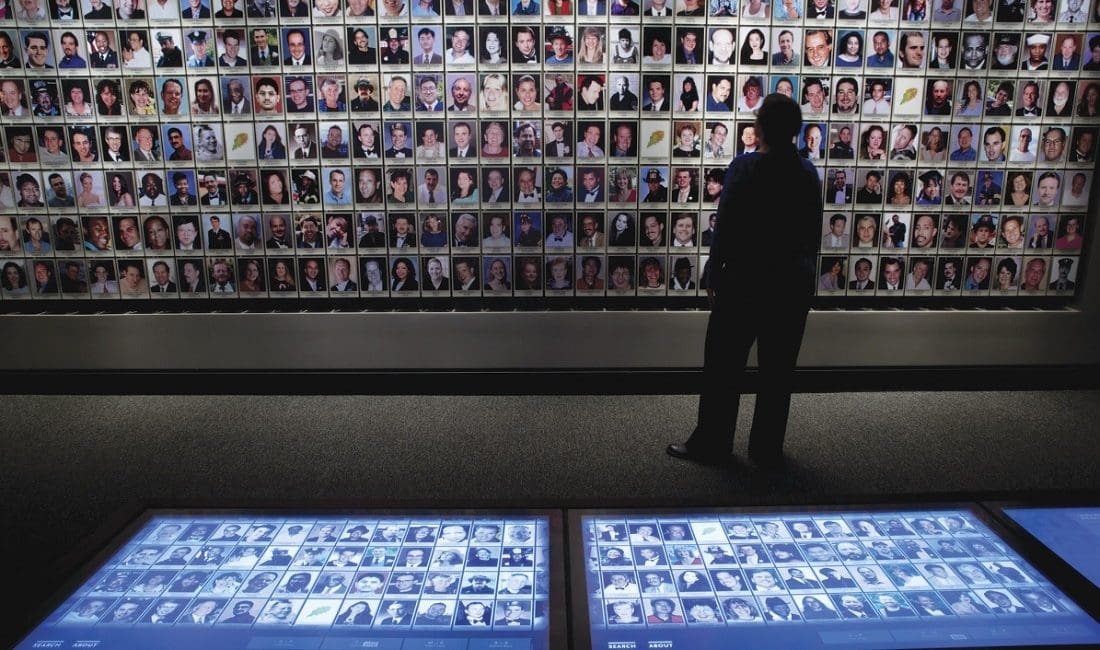 Whether you're visiting the Sept. 11 Memorial and Museum in New York City or the SPAM Museum in Minnesota or another space dedicated to your favorite hobby or historical interest, surely you've noticed that museum technology is playing a more prominent role than ever before.
While that's certainly intentional, in many ways those who install the technology hope visitors don't get so focused on looking at it or for it that they miss the compelling stories the museum technology is helping to tell.
"Our number one goal is to deploy technology that contributes to the message and the story without detracting from it," says Bryan Abelowitz, director of sales at integration firm Electrosonic. "To me, it's not about the museum technology. It's about the story.
"It's about having the focus on the guest. It's about making it right, making it valuable, making it useful for the guest. We bridge entertainment and education," he says.
Integrator Videosonic continues to maintain a strong presence in the New York City museum market, says president and CEO Glenn Polly.
"Museums can become a hub of culture," says Polly. "They're places to see unusual or different things. Not every experience has to be interactive."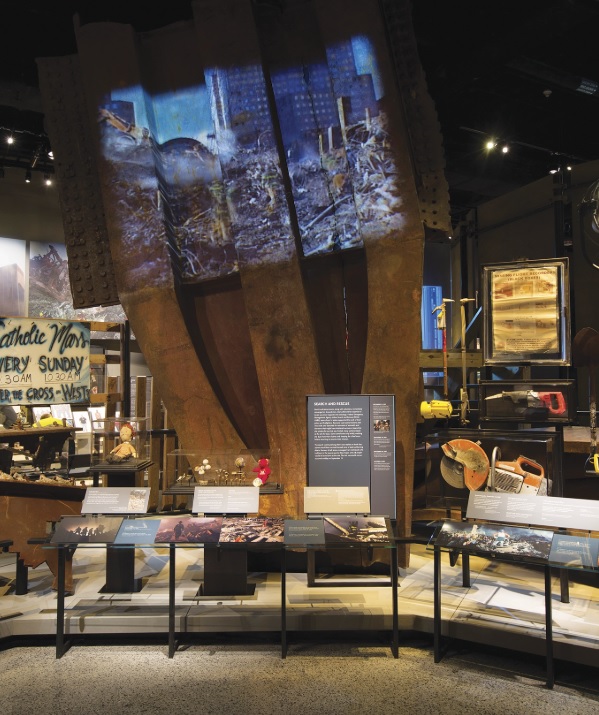 Videosonic is relying more on augmented and virtual reality to tell stories in museums these days, he says.
"The technology you install has to be reliable and work 100 percent of the time," says Polly. Analog systems include "hundreds of points of failure," while digital AV installs can put the controls on a laptop or mobile device.
"We sell simplicity, functionality and reliability," he says.
Catering to the Audience
Museums represent about one-third of Electrosonic's business and have played an important role since the company started in 1964.
In addition to the Sept. 11 Museum, Electrosonic has installed AV at many other prominent museums and halls of fame, including the Basketball Hall of Fame in Springfield, Mass., and several of the Smithsonian locations in Washington, D.C., the JFK and Clinton presidential libraries.
"The subject matter of the museum doesn't necessarily dictate the museum technology choice," notes Abelowitz.
"The information that you want to deliver and the scale of that information does."
Curators must decide whether they want visitors to experience the museum as individuals, in small groups such as a family, as a classroom or in a theater setting with hundreds of guests, he says.
"Do you want an intimate, interactive experience for one person where it's a touchscreen or do you want an interactive experience for a family that are going to huddle around a touch table?
Or do you want an interactive experience for an entire class that might be an interactive touch video wall?
Do you have a highly specialized graphic video that you don't want the general public to see so you have to hide a monitor in the corner so little children can't see the information?
Or do you have a story that you want to tell to a theater of 200 people?
Every subject matter has a story and the best way to tell it."
"We have to personalize each touchpoint for the guest and maximize each touchpoint."
Modern Museum Tech Meets Historical Artifacts
Lampless projectors are among the newest technology that Electrosonic is now starting to roll out in its museum installs. Museum AV can often fall victim to sound and light bleed, says Abelowitz.
Technology is changing and improving regularly, he adds, so the integrator checks in after about seven years with directors about doing an AV refresh.
"The tech in museums has to be equal or better than what they have in their hands, and messaging has to be better."
"Museums are getting denser and denser with technology," Abelowitz says.
"Everyone is walking around with multitouch technology in their hands.Everyone has a 4K camera and an incredible audio experience in their hands.
"You have to give the guest a compelling reason to go to the museum.
"The tech in museums has to be equal or better than what they have in their hands, and messaging has to be better than what they have in their hands," he says.
Videosonic upgraded the Fire Zone from analog to digital about three years ago, says Polly, but it still features a fire truck, tools that firefighters and emergency responders use and fire gear and has the guests craft an escape plan and figure out how to handle an overheated air conditioner.
The space uses vignettes on a screen and special effects to engage guests, says Polly.
The company is working on the Louis Armstrong Museum after completing an AV install in the famous jazz musician's home that includes incorporating audio recordings of his conversations with friends and family members throughout the residence.
The museum will feature an interactive table with eight stations, overhead projections, projection mapping and a lounge area with a sound system that's ready for performance by up-and-coming pop and jazz artists, says Polly.
Abelowitz says many National Park Service locations offer guided tour technology, and the Sept. 11 Museum features an app that uses multiple languages to convey the events surrounding the 2001 terrorist attacks on the U.S.
The National Museum of the American Indian is among those gives guests devices that include eight languages to tell that story, he says.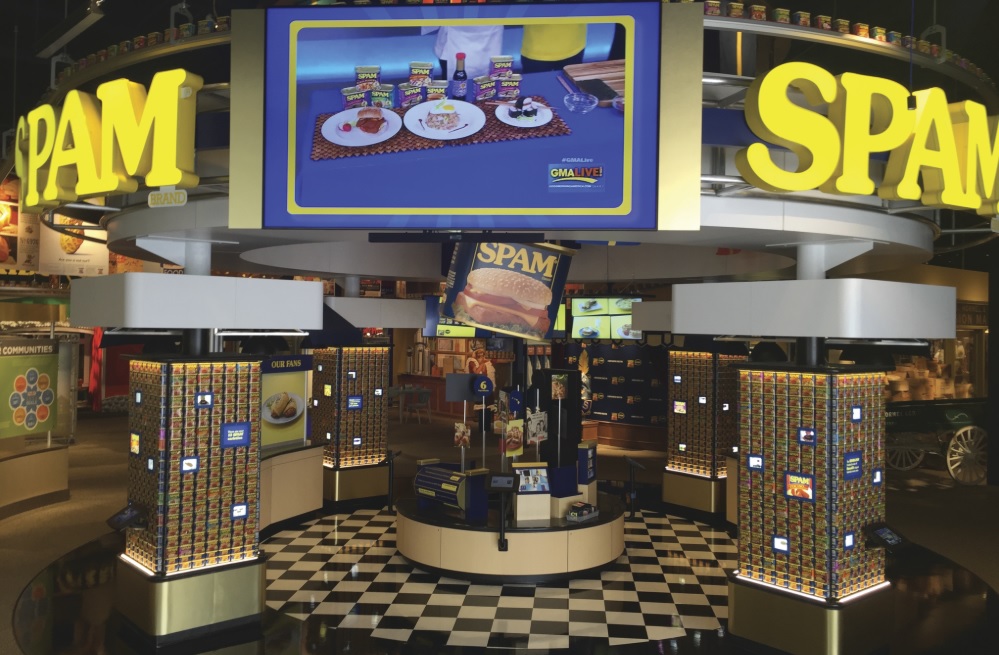 Abelowitz says he's "looking forward to using location-based delivery" such as beacons or WiFi fencing that can locate guests in a space to within about 3 feet.
That allows them to walk up to an exhibit and have their phones play corresponding audio or video. It helps museums comply with the Americans with Disabilities Act, too, he says.
Electrosonic doesn't use some of the interactive, gesture-based technology that's ideal for gaming at home when outfitting a museum space, says Abelowitz.
"It's great to go in after the technology is deployed to see what the guest is doing," he says. "It's trial and error and a lot of observation. How long will guests stand in one spot and how many children does it take to beat up on a touchscreen?"
AV integrators can maintain the spirit of the museum by "listening to the stakeholders and understanding what's sacred to them, listening to the designers and their plans and homogenizing a plan to maximize the experience for the guest," says Abelowitz.
Playing an Expanded Role
Electrosonic works with many museums on facility master planning, which represents a growing part of the business.
"Museums are constantly trying to reinvent and re-establish themselves," says Abelowitz. "It's fun to be part of that."
Polly knows many museums operate on tight budgets but "it gets to the point where you get parts or service" for some outdated technology. The good news is IP connections means it's much less expensive today to deploy an AV system in a museum than it used to be.
"People put faith in you to recommend the right equipment," he says. "What I did 20 years ago doesn't mean anything. It's about what I did two or three months ago."