CBS Will Use 8K Cameras for Super Bowl LIII Broadcast, Security Around Stadium Robust
Three 8K cameras at Mercedes-Benz Stadium will bring Super Bowl LIII between New England Patriots and Los Angeles Rams into living rooms in a whole new way.
Leave a Comment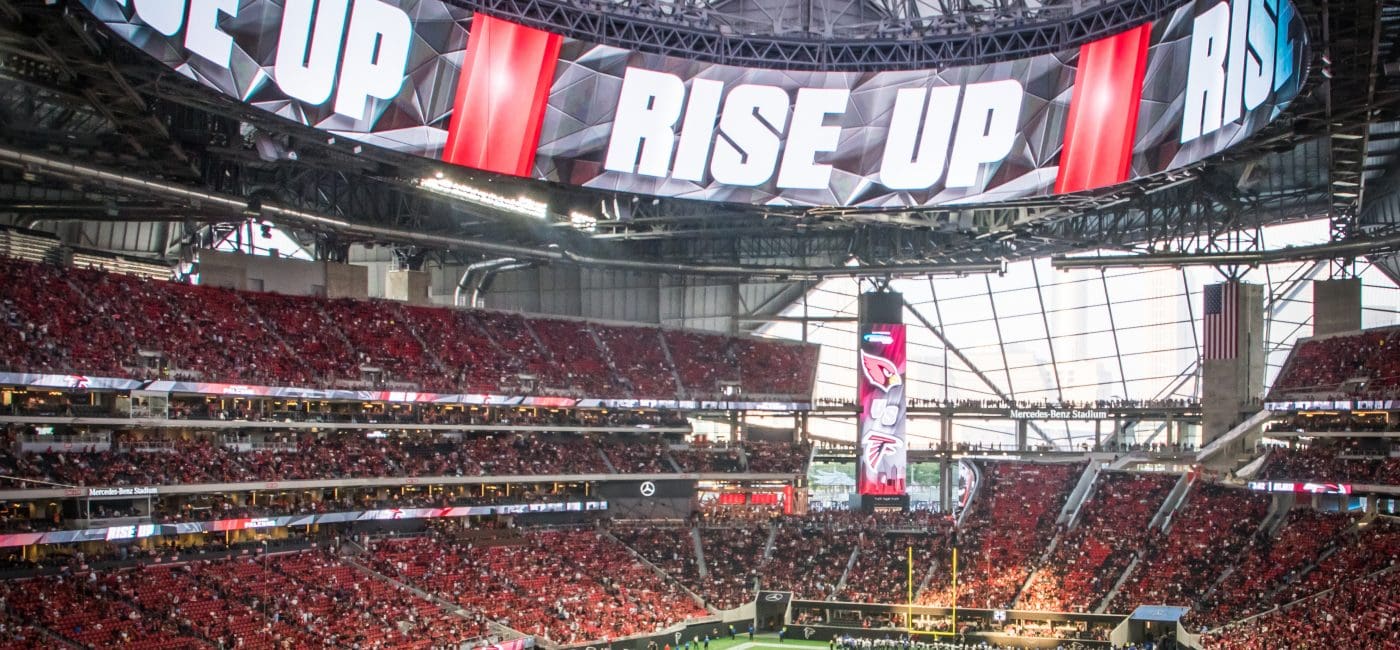 There's still a long way to go before we'll know what to do with 8K content, but Super Bowl LIII production crews at CBS will use a trio of 8K cameras at Mercedes-Benz Stadium in Atlanta to bring the game even closer to home for fans who can't be at the stadium to watch it in person.
The 8K cameras will represent three of the 115 cameras CBS will use for the NFL championship game between the American Football Conference champion New England Patriots, who are in their third st and National Football Conference champion Los Angeles Rams.
"This could give us that one little shot," CBS Sports' head of innovation Ken Aagaard told Sports Illustrated, "So of course it's worth it."
Two have been installed in the Mercedes-Benz Stadium rafters, placed on special mounts to get an unblocked view of each red zone.
Aagaard and producers are still deciding where to put the third. In the truck, custom software on a touchscreen minimizes motion blur and allows an operator to zoom in up to 10x without sacrificing much resolution.
This isn't the first time CBS has added a new technological wrinkle or two to its big-game broadcasts, of course.
CBS deployed a prototype Sony 4K camera along the sideline three years ago when the network broadcast Super Bowl 50. That camera captured the game's defining play, Cam Newton's late-game fumble, letting fans see how Von Miller dislodged the ball and clearly showing Newton's face as the play developed.
That game wasn't broadcast in 4K, but the advanced camera allowed replay operators to zoom in on the action without losing quality, selling the perfect shot.
CBS' tech wizardry won't wait for game time, of course.
Before Super Bowl LIII kicks off at 6:30 p.m., the CBS telecast will feature an augmented reality display, sending a "shockwave" through the turf using an arranged combination of overhead and sideline cameras. During play, 38 cameras contribute to Intel's True View 360-degree replays, this year featuring the ability to remove irrelevant players from the clip.
For those who won't be able to watch the Big Game from the comfort of their own couch or in a crowded bar room, CBS' Super Bowl stream will be available for free, including all the same national ads that are shown on TV. There's a good chance it will break NBC's Super Bowl record 6.1 million streaming devices from last year.
CBS has reserved bandwidth across the internet to deliver the feed smoothly at scale. CBS Sports Digital's general manager Jeff Gerttula's team has also worked to shrink the physical distance the footage will cover as it's converted to the correct formats.
"My expectation is that it will be the lowest amount of latency we've ever had," Gerttula told SI.
Inside Mercedes-Benz Stadium
Fans and high rollers who are lucky enough to be inside Mercedes Benz Stadium for Super Bowl LIII will no doubt notice the use of Television Lighting Consistency Index (TLCI) LED lights from Silicon Valley-based Lumileds.
The LED-based lights will enable the 8K cameras to replicate the colors of the jerseys and field as the designers intended, ultimately creating a new and unique experience for viewers at home.
Watching from their TVs, fans will clearly see players' expressions of joy, frustration and determination. Fans will also see slow-motion replays without any flicker and a natural-light image on Ultra HD TVs.
Thanks to LED lighting, even players, referees and spectators at the game will enjoy a better experience. Players will be competing in day-like conditions inside the dome, allowing them to better track the trajectory of the ball and keep the glare out of their eyes.
Referees will be better able to see if players commit a hold or pass interference and spectators will be able to see the field end-to-end without any glare and in the same brightness regardless of time of day.
LED lights will also prevent another blackout, like the infamous one in Super Bowl XLVII.
Super Bowl Security at Mercedes-Benz Stadium

On the security side, law enforcement officers from local, state and federal agencies, including the nation's Homeland Security secretary, gathered this week to discuss the multifaceted security operations underway for Sunday's Super Bowl duel at Mercedes-Benz Stadium between the New England Patriots and Los Angeles Rams, including a no-fly zone and a ban on drones near the stadium.
Officials said it took two years to game-plan security operations ahead of Super Bowl LIII, which is expected to attract more than 1 million visitors to Atlanta.