AV News to Know Feb. 14, 2020: New Products, Cool Projects and People in New Places
In this week's edition: Sony launches five new laser projectors, Moluin Rouge partners with Sennheiser and Alcorn McBride hires and promotes.
Leave a Comment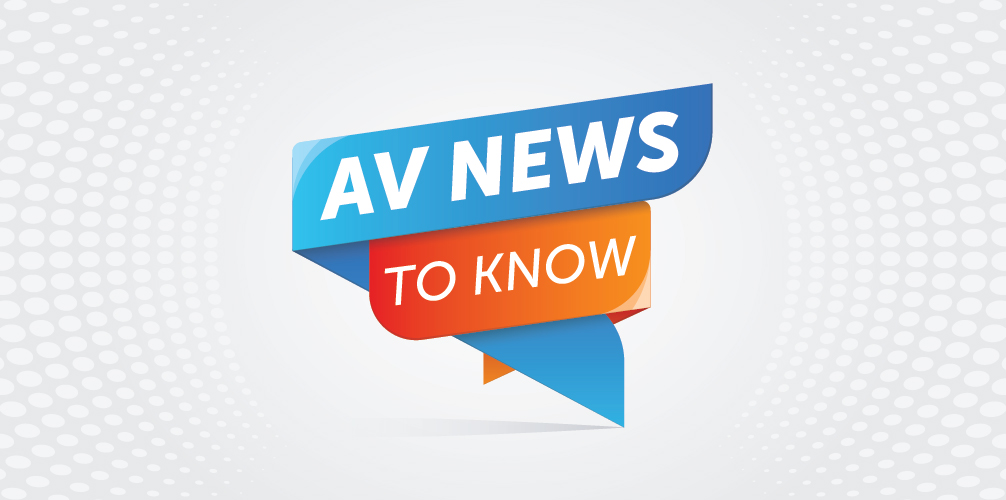 Here's a closer look at some of the AV news, products and projects you might have missed this week. We call it AV News to Know:
New AV Products
LG High-Brightness Window-Facing Displays Enhance Viewing Experience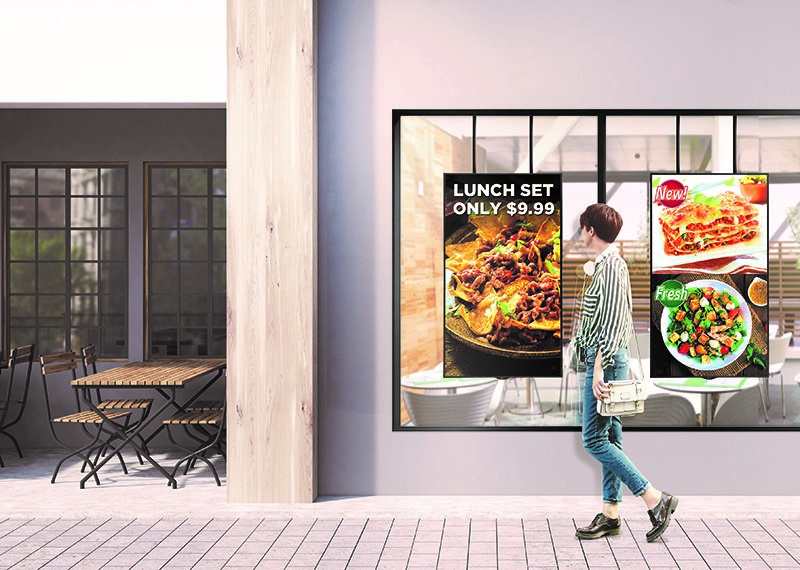 LG Business Solutions USA has introduced a new series of 4,000 nit high-brightness displays specifically designed for outstanding visibility in window-facing installations.
The LG XS4F series of 1080p displays feature a thin profile, slim bezels and smart brightness control with ambient light detection and technology that allows visibility through polarized sunglasses.
The XS4F series, available in 49- and 55-inch models, also features quarter-wave plate technology. Both the 49-inch (49XS4F) and 55-inch (55XS4F) models can be oriented either horizontally or vertically and include the webOS 3.0 smart signage platform.
Sony Launches Five New Laser Projectors
Sony is expanding its laser projector lineup with the introduction of five new models, ranging from a 13,000lm high-brightness model to 5,000lm mid-range compact models.
The high brightness offerings had been strengthened with three newly released WUXGA models: VPL-FHZ131L (13,000lm), VPL-FHZ101L (10,000lm), and VPL-FHZ91L (9,000lm).
In addition, the 5,000lm medium brightness models will now include the VPL-PHZ12 (WUXGA), which has a 0.76-inch LCD panel with an incorporated optical compensator. The new VPL-CWZ10 (WXGA) is a compact entry model.
Sony's laser projector lineup comprises 11 models across different brightness levels from 4,200 to 13,000lm, providing options for a wide range of applications from small classrooms, conference venues to large halls and auditoriums and exhibition facilities, such as museums.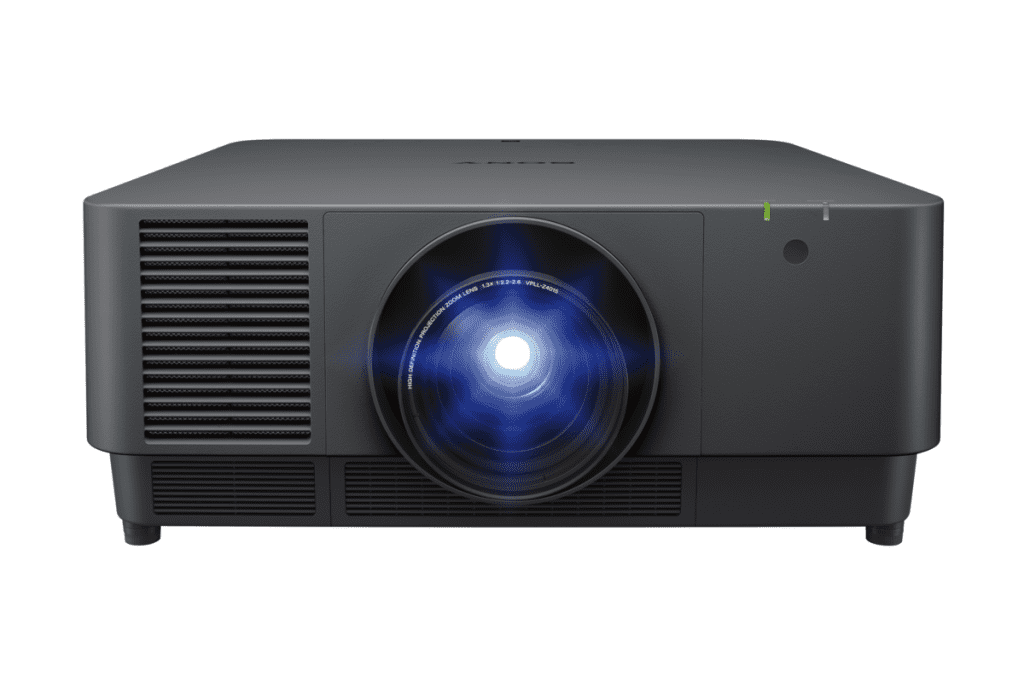 SchoolSafety.gov Endorses PASS Guidelines on New Website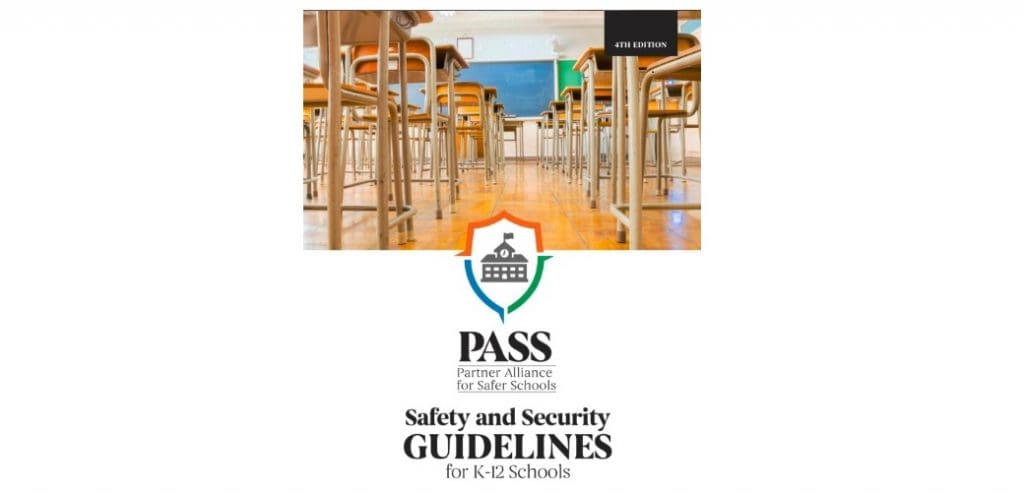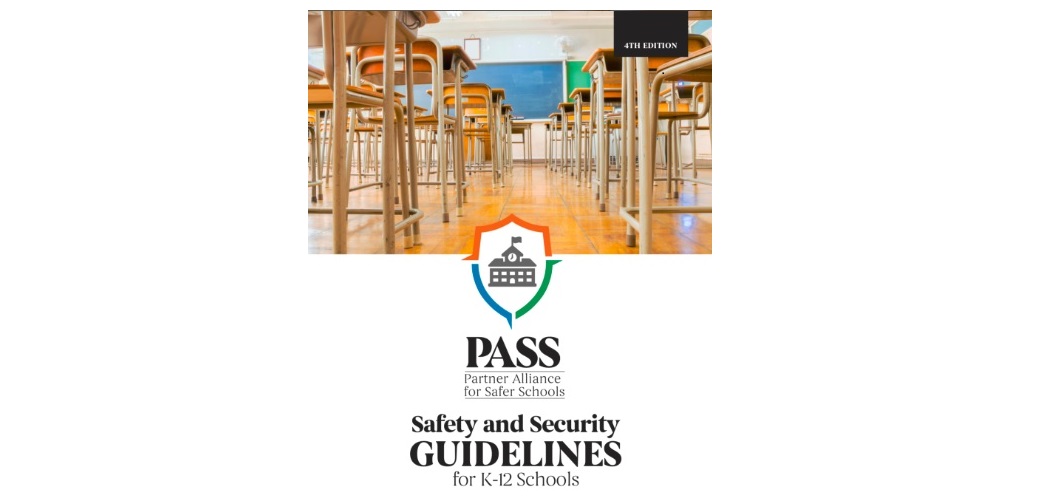 The U.S. federal government unveiled a new site, SchoolSafety.gov, which is designed as a one-stop-shop of resources for K-12 administrators, educators, parents, and law enforcement to use to prepare for and address various threats related to safety, security, and support in schools.
NSCA and SIA co-founded the Partner Alliance for Safer Schools to provide guidelines to school officials and solutions providers for assessing school safety and security needs.
PASS is the only non-government, third-party resource endorsed by the site – which was developed by government agencies including the Department of Homeland Security and U.S. Department of Justice.
"This is a great resource that will undoubtedly improve the safety posture in our schools," says Chuck Wilson, a board member and co-founder of PASS. "By using these tools, and following the PASS guideline as a technology roadmap, one can easily envision how each district could develop a plan tailored to their needs."
 StarLeaf Showcases Huddle Room System at ISE 2020
StarLeaf showcased StarLeaf StarLeaf Huddle, StarLeaf MultiJoin and StarLeaf for Teams at Integrated Systems Europe (ISE) 2020 in Amsterdam this week.
StarLeaf Huddle is an all-in-one video meeting room solution for video meetings in smaller spaces. StarLeaf MultiJoin works with Microsoft Teams (via CVI partners), Microsoft Skype for Business, Zoom, Webex, BlueJeans, and Pexip.
StarLeaf for Teams allows users to meet with anyone, anywhere, on any device. Users can create, schedule, and launch a StarLeaf meeting directly from both the Teams app and Outlook calendar.
Audio Visual Projects
Moulin Rouge adopts Sennheiser MobileConnect

A hot spot of Parisian nightlife, Moulin Rouge is the world's most famous cabaret, known the world over for its French Cancan, undeniable style and authentic Belle Epoque interior.
Yet as a place imbibed with history, this listed venue also has its own share of specific technical and conservation requirements.
When seeking an assistive listening system that wouldn't compromise this unique site, video and sound director Bruno Ravary found Sennheiser MobileConnect to be an innovative solution that was perfectly suited to the iconic venue.
Using a single Wi-Fi antenna, Ravary and his team covered the whole auditorium, which holds 900 people. The installation enables 50 users to connect to the assistive listening service.
"We don't need to have someone there to hand out or collect equipment," said Ravary. "Anyone using this service can do so independently and they can sit wherever they like in the venue."
Focusrite RedNet Employed Helps GRAMMY Awards Transition to Audio-Over-IP
Every year, the production crew behind the annual GRAMMY Awards telecast strives to further raise the bar on the audio quality of Music's Biggest Night.
This year at the Staples Center in Los Angeles, the audio team implemented a Dante network powered by Focusrite RedNet D64R 64-channel MADI bridges, Focusrite RedNet D16R AES-to-Dante interfaces and RedNet MP8R eight-channel mic pres and A/D converters to deliver the vocal performance and production wireless microphones to the house sound and broadcast audio mixing consoles.
The new AoIP transport scheme was designed to eliminate the complex and cumbersome signal-splitting system that has long been employed to feed signals from the show's multiple stages to the two front-of-house and two stage monitor consoles, as well as the two music mixing consoles and the broadcast audio production desk in three remote trucks.
People and Places
d&b audiotechnik Americas Continues Hiring Expansion
d&b audiotechnik recently made three staff appointments as part of its continuing North American expansion.
Christopher West has been appointed regional manager for the Mid-Atlantic. He brings with him 17 years of experience working with SE Systems and developed his expertise in sales, education, design, and deployment of audio systems. Chris will be working from his home office in Greensboro, N.C.
Cameron Wilkison has joined d&b as western Canada regional manager. He comes to d&b from Radial Engineering and Primacoustic, where he worked as a product specialist.
He also has experience in the sales and rentals of musical instruments and equipment and has worked as the director of entrainment for Toy Zebra Productions. He resides in Burnaby, B.C., Canada.
Matthew Rilling has been named regional support specialist. He joins d&b from Big House Sound, where he worked as an applications engineer and has experience working as a sound engineer. He resides in Austin, Texas.
Alcorn McBride Hires Three, Promotes One in Orlando HQ
Alcorn McBride this week announced three new hires and a staff promotion at its Orlando headquarters.  Joining the company are Andy Bauman as software engineer, Joe Fox as solutions architect and Gabe Perry as senior sales engineer.
In addition, Aaron Markwardt has been promoted to senior software engineer.
Bauman joins Alcorn McBride after working as a UI software engineer on "EA Tiburon" for Pro Unlimited in Maitland, Fla.  He will design, develop and deliver software applications and accompanying firmware.
Bauman previously spent two years as a software engineer with Play Studios in Burlingame, Calif.  Prior to that, he was a senior software engineer with Rock You in San Francisco; software engineer with Disney Interactive in Palo Alto, Calif.; and software engineer with Method Solutions in Dallas.
Fox fills the role of solutions architect, collaborating with sales, support and engineering teams, as well as clients, to facilitate the specification of Alcorn McBride products and the smooth installation of projects.  Most recently, he was Integration Manager for EXP in Maitland, Fla.
Fox's career in themed entertainment includes serving for five years as engineering manager and project Engineer with Birket Engineering in Winter Garden, Fla.  Earlier, he spent more than six years with Pearson North America in the Orlando area as senior solutions architect and senior implementation consultant.
Perry joins Alcorn McBride as senior sales engineer.  He comes on board after acting as commissioning engineer for Electrosonic's Orlando office.
Perry spent five years with Universal Studios in Orlando as a show systems engineer and four-and-a-half years as show systems technician.
Markwardt has been promoted to senior software engineer.  Before joining Alcorn, he was a software developer with Additech, Inc. and Capsher Technology, Inc.
DVIGear Appoints Siya Fakher as UK Business Development Manager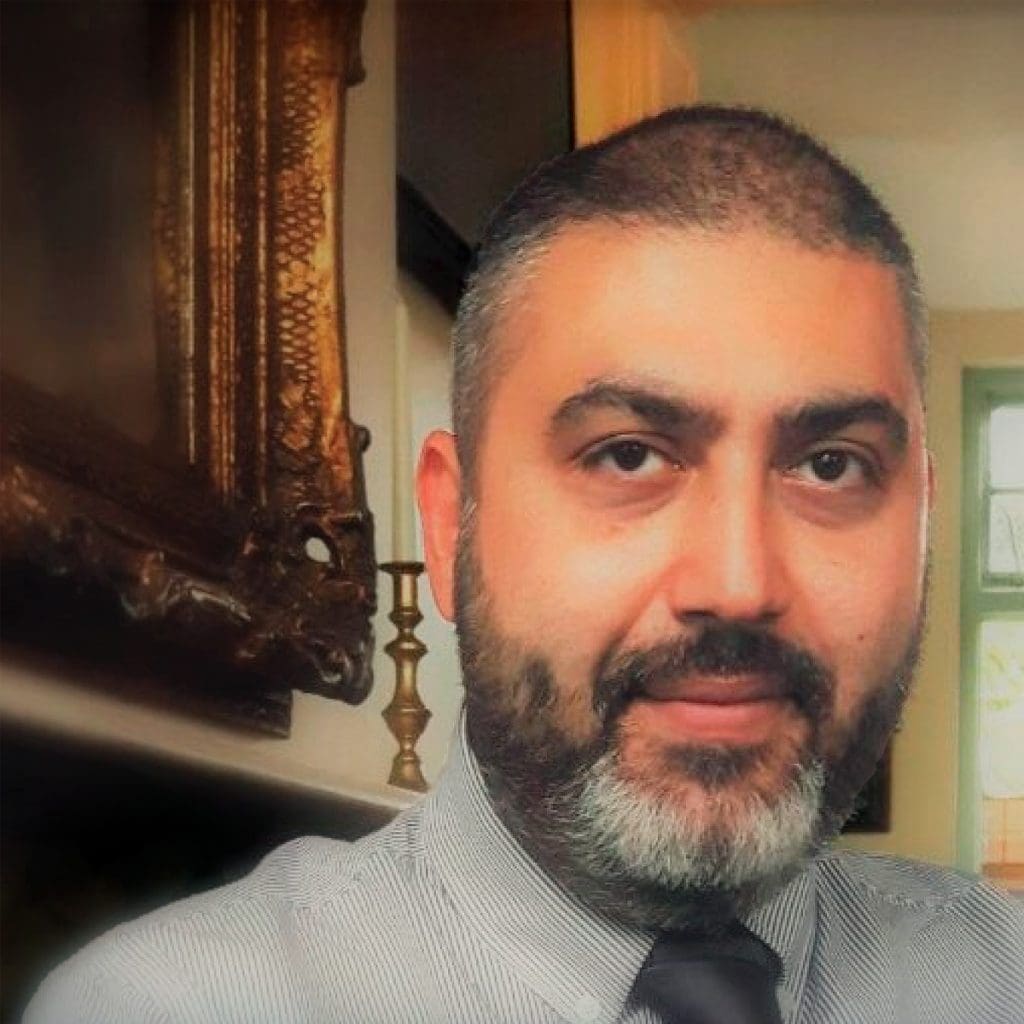 DVIGear, a leading supplier of Digital Connectivity Solutions for professional display applications, is pleased to announce that Siya Fakher has been appointed business development manager for the United Kingdom.
In his new role, Fakher will be responsible for supporting local distribution and building market share for DVIGear's full range of digital signal distribution products. He has two decades of experience in the professional AV market within the UK.
Arup Appoints Alban Bassuet to Launch Integrated Acoustics Design Practice in Boston
Alban Bassuet has joined global consulting, design and engineering firm Arup to lead the acoustics, AV and theater consulting practice in the Boston office.
Bassuet will broaden Arup's offerings in Boston across these disciplines for clients spanning from arts, culture, and entertainment to healthcare, education, aviation, and rail.
He previously worked at Arup in New York between 2000 and 2014. During that time, he was instrumental in the creation of Arup's first SoundLab—a fully immersive audio environment for design that has become a cornerstone of the firm's acoustics practice.