Global Cache Responds to Integrators' Demands with New Connectivity Options
Global Cache responds to requests from integrators with new Global Connect product line, which includes a Raspberry Pi module.
Content from our Sponsor
Leave a Comment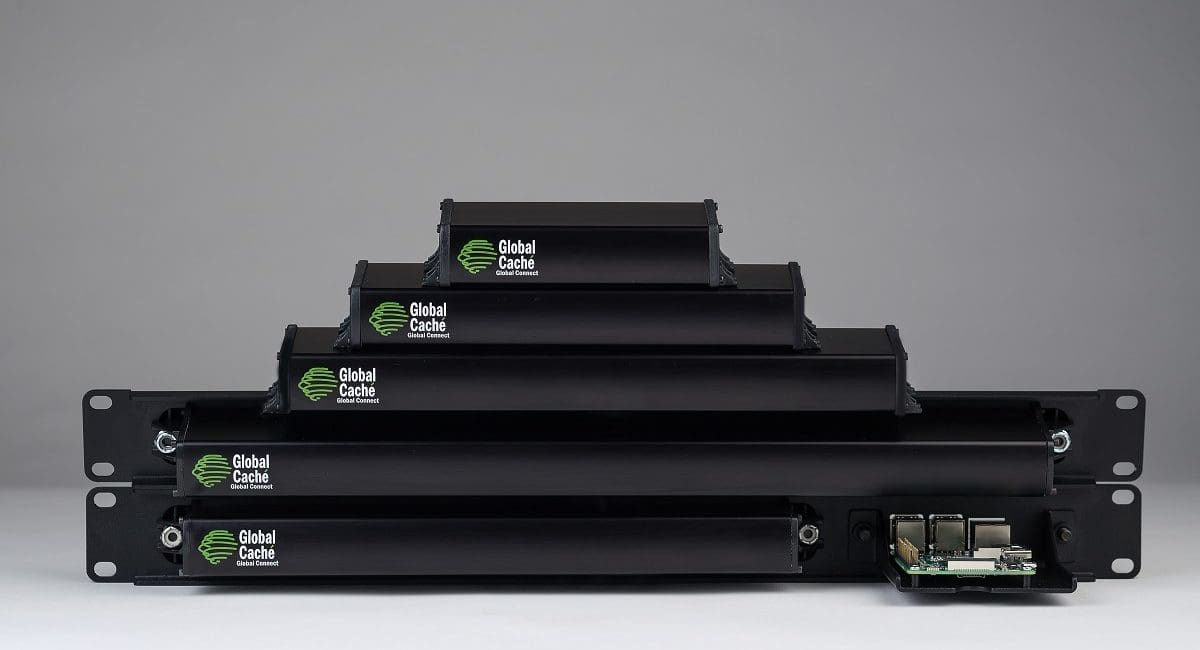 Global Caché has made a business out of listening rather than talking. With their products used mostly in the background of installations, they are sometimes not as recognizable as the products that are front and center. But they are a critical part of the solution and have been providing important connectivity products since 2003.
"We've been listening to integrators for 16 years," says company co-founder Robin Ford. "They tell us what they need to streamline their projects, and we develop solutions for them."
Robin and the Global Caché team just keep doing what they do best: innovate simple yet useful products that enable integrators to connect any product to a wired or wireless network.
"Think of us as the duct tape of the smart home industry," Ford quips. "Our solutions bind products together so that they perform as one."
Global Connect
In keeping with this mission to continually evolve with the needs of the smart home industry—and be the king of connectivity–Global Cache has developed a new line of products called Global Connect.
This latest iteration of connectivity solutions builds upon Global Caché's GC-100, iTach, and Flex product lines, providing integrators with enhanced networking modularity, scalability and flexibility—from 4.5" enclosures up to a 19" rack-mount design.
"Our iTach and Flex devices are designed to attach individually to the equipment you want to connect to a network," Ford explains.
"They continue to be a great solution, but dealers were telling us that they also wanted the option of a module-based system with the flexibility that offered different inputs and outputs, in addition to different chassis sizes and combinations of modules."
Hence, the Global Connect line was conceived. It's comprised of three elements: a chassis, a certain number of slots per chassis, and a variety of modules that can be inserted into the slots on the chassis. There are seven chassis sizes, both in rack mount and standalone, or freestanding, configurations.
Modules in the Global Connect family include the usual connectivity suspects:
RS232, IR, and relay, as well as sensor input. Global Caché has always offered options for connecting serial, IR, and relay.
In a game-changing move, they now also offer a 3:1 HDMI switch and a Raspberry Pi module as part of the Global Connect lineup.
Engineered to populate three slots on the 19-inch rack-mounted chassis, the optional Raspberry Pi module "turns the chassis into a flow-blown computer," says Ford.
"Our partners, and integrators are free to use any software they want on projects, the Raspberry Pi just provides them with another option for customization and cloud connectivity—it offers integrators a simple, affordable way to add more power and sophistication to their setups."
Read Next: 3 Most Important 2019 AV Trends Are Collaboration, Collaboration and Collaboration
The complete Global Connect family is available to integrators through Global Cache's distribution channels, which will offer preconfigured solutions. If integrators need a custom solution, distributors can order to spec directly from Global Cache.