Navigating ISE 2020: Getting the Most Out of the Show
Content from our Sponsor
Leave a Comment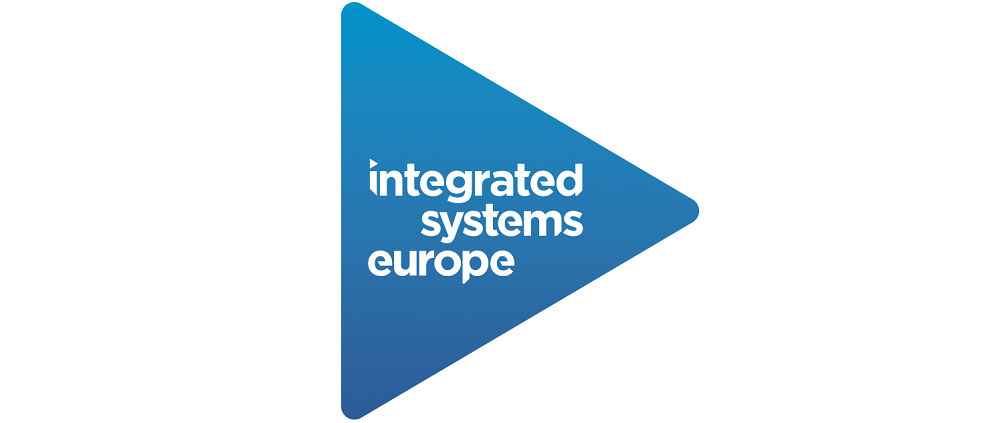 Tuesday 11 February 2020 sees Integrated Systems Europe – the world's largest exhibition for AV and systems integration – return to the RAI Amsterdam.
The event runs over four days, occupying 15 halls, and is home to everything the professional audiovisual industry has to offer – including the latest developments and technologies that will influence almost every industry's future.
Continuing a long tradition, this year's event will be bigger than last year's: more than last year's 81,000 visitors are expected; there will be more floor space; and more conferences and learning opportunities on the agenda.
Visitors will be 'Making Deeper Connections' with the newest technologies, the latest ideas – and the global AV industry.
Getting around ISE 2020
Designed to help visitors more easily find the 1,300 exhibitors most relevant to their interests are the six Technology Zones. Spread across eight of the 15 halls, these comprise:
Audio and Live Events, showcasing sound from microphone to speaker, as well as the latest technologies to support the kind of audiovisual extravaganzas at which the industry excels;
Digital Signage and DooH, with a broad range of advertising and information delivery solutions for the retail, transportation, healthcare, corporate, education, leisure, and hospitality sectors and many more;
Education Technology, with its positive and growing multidimensional impact on learning outcomes;
Residential, showcasing the latest developments in the connected home as well as home entertainment and energy management;
Smart Buildings, with a wide array of solutions for the control of air conditioning, lighting and shutter control, security systems, heating, ventilation, monitoring, alarming and many others; and
Unified Communications, with innovative new platforms designed to facilitate collaborative working and enhanced productivity across sites and countries.
Special features this year
ISE 2020 sees a new focus on Hall 14, with three show features located there. One of these is the new Innovation Zone, a specially designed area for first-time ISE exhibitors to showcase their technology.
Additionally, the ISE Main Stage theatre relocates from Hall 8. The Main Stage will offer thought leadership and best practice sessions from ISE, AVIXA, CEDIA, AV Magazine and sponsor Shure.
These sessions are free to attend, and no advance booking is required. Hall 14 will also be the location of the exciting, interactive VR at ISE feature.
ISE 2020's conference and professional development programme – which runs over five days – will once again be presented with the tagline 'Learn, Discover, Be Inspired'.
ISE 2020 will see the return of long-standing fixtures the Digital Signage Summit ISE and Smart Buildings Conference ISE, along with more recent additions such as the XR Summit ISE and the 2019-inaugurated Digital Cinema Summit ISE and Hospitality Technology Summit ISE by HTNG.
Two major new conferences have been added for ISE 2020 in the shape of the Control Rooms Summit and the CEDIA Design & Build Conference.
The former will explore business and technology strategies for operators of control rooms across all sectors – including utilities, government, transportation and military – while the latter is targeted at architects, interior designers and other design and build professionals in the residential space.
The extensive conference programme is further enhanced by the AVIXA Higher Education AV Conference, which will highlight a range of different perspectives on how to best enhance the learning and teaching experience through effective use of AV.
The AVIXA Enterprise AV Conference will highlight the growing availability of data and the opportunity that data analytics provides to enable better business strategies and workspace/system design.
Also making eagerly anticipated returns are AudioForum, will this year will focus on acoustics and wellbeing; attractionsTECH, hosted by blooloop, covering the visitor attractions market; and AGORA, which will reflect the growing importance of sports venues as a key market for AV professionals.
ISE 2020 will be the final edition of the show to be held at the RAI Amsterdam; in 2021, ISE will relocate to the Fira de Barcelona. To prepare attendees for this change, the walkway between Halls 7 and 8, will be renamed the Hola Barcelona! Lounge. Here attendees can find information about travelling to Barcelona and ISE 2021, and what to expect once they are there.
More from ISE 2020 managing director Mike Blackman:
ISE has enjoyed year-on-year growth since it began. Will ISE 2020 be the biggest and best yet?
Unquestionably. At the last ISE, we had over 81,000 visitors – and we expect more in 2020. In 2019, we had 56,100 sqm of net exhibit space, and that will increase in 2020 by over 800 sqm.
Two important changes for this year are that the Hall 5 extension has been made larger and permanent, while Hall 14 will be the location of three very different show features. First, it will be the home of a new Innovation Zone – a specially designed area for companies that are new to ISE to showcase their technology. Second, the ISE Main Stage theatre will relocate to Hall 14, and will offer a full programme of free-to-attend thought leadership and best practice sessions from ISE, AVIXA, CEDIA and AV Magazine. And third, an exciting new interactive 'VR at ISE feature' will also be found in that hall.
Following the success of our spectacular projection mapping on the nhow Hotel during ISE 2019, there will be another exciting projection showcase on the façade of the RAI's Elicium building each evening during the week of ISE.
Our Opening Address will be given by Duncan Wardle, former Head of Innovation and Creativity at Disney. He has some really interesting ideas about how all businesses can tap into their resources of imagination and creativity, and I'm really looking forward to hearing what he has to say.
What's new in the way of conferences and professional development?
All the conferences held at ISE 2019 will be back in 2020 – covering smart buildings, XR, digital signage, digital cinema, hospitality, visitor attractions, stadiums and pro audio, plus AVIXA's two What's Next… conferences, focusing on enterprise and higher education. In addition, we have a couple of new ones – the Control Rooms Summit and the CEDIA Design & Build Conference. Like in 2019, many of the conferences will be held at the Hotel Okura, near the RAI, which proved very popular with our attendees.
As well as its conferences, AVIXA is running 20-minute FlashTrack sessions on its stand. CEDIA has a four-day programme of training sessions, beginning on the Monday with a workshop on cybersecurity, as well as hosting free CEDIA Talks on its stand.
What are the challenges presented by the event having become so large?
One of the biggest is ensuring that visitors can easily locate what they're looking for – and relevant exhibitors can easily be found. One of the ways we've addressed that is with the creation of six Technology Zones – for audio and live events, digital signage and DooH, education, residential, smart buildings and unified communication. The Technology Zones mean that visitors can quickly locate the part of the show where they'll find the technology and product trends that are most relevant to their interests.
The ISE app has proved a big hit with visitors, and its wayfinding features are a key part of that.
How has the average ISE visitor profile changed over the years?
Back when we first started, our audience almost exclusively comprised systems integrators and other AV channel professionals. Increasingly, though, the show has become a destination for end-users; our exhibitors want to engage directly with them, as well as meeting their existing and prospective channel partners. Today, ISE has become as much of a 'must attend' event for end-users as it is for the channel.
How have you made ISE more attractive to end-users?
We've added substantially to our conference programme over the years, because end-users have told us they get enormous value not just from the opportunity to talk directly to manufacturers and to find out about the products and technologies that will shape their companies' AV strategy – but also to network and to learn from industry experts and their peers.
Our Special Interest Group programme is designed to bring attendees from specific key vertical market sectors to ISE, helping end-user technology buyers to meet technology vendors and solution partners. They're the result of formal agreements between ISE and a variety of associations, media partners, companies and consultants, and they're tailored to meet the information needs of the visiting executives with planned stand visits, presentations, networking events and dinners.
You mentioned sessions by AVIXA and CEDIA. What is their role with ISE?
ISE is owned by AVIXA and CEDIA, two trade associations with a focus on professional development – so education and training have always been an important part of the show. Another priority for both associations is reaching out beyond the industry, to other stakeholders within AV projects. Establishing and awarding professional qualifications plays an important part in establishing the expertise of the industry as a whole, as well as demonstrating the competency of the individuals who work in it.
AVIXA and CEDIA are hugely instrumental in helping deliver the outstanding visitor and exhibitor experience that ISE has become, setting the tone and themes for the event and helping us continue to develop and create ever-more engaging content for our channel and various vertical market end-users alike. Between them, the two associations provide a wealth of market intelligence, guidance and education initiatives, as well as many entertaining and thought-provoking opportunities for development.
What trends in technology should visitors to ISE 2020 look for?
I think we'll start to see AI permeate a number of AV applications. It's already being used in digital signage, but many see opportunities for it in other customer-centric applications, such as hospitality. AI is also being used to improve the quality of meetings and collaboration.
ISE 2020 will, I think, provide evidence of the rise of LED-based screens. They have advantages over LCD – and prices are dropping rapidly. It will also be interesting to see the progress that OLED technology has made. Visitors should look out too for new generations of application-specific projectors.
On audio: object-based sound will be heard everywhere.
With the move to Barcelona in 2021, ISE 2020 will be the last one at the RAI. How do you feel about that?
The RAI has been a great venue for us for over a decade now, so of course, there's some sadness: I'll leave with many fond memories of our time there. It's served us very well, and has been part of our rapid growth to become the world's largest professional audiovisual event. The downside is that we've become too big for a convention centre even of the RAI's size and facilities.
However, I'm also excited. The Fira Barcelona is a fantastic facility and a much larger space, located in a very attractive destination. The move isn't simply about growing the numbers: it's about delivering a better-quality experience to our exhibitors and visitors.