BZBGear Preps to Wow at ISE 2023
As BZBGear prepares for ISE 2023 in Barcelona, it offers Commercial Integrator's audience a preview of everything they can see there.
Content from our Sponsor
Leave a Comment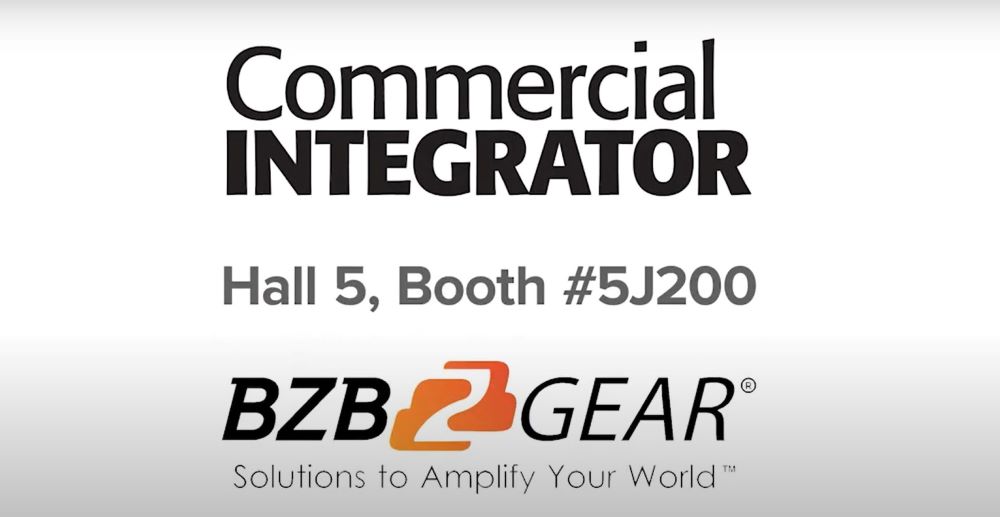 With ISE 2023 only days away, BZBGear is offering Commercial Integrator a glimpse of what the company will showcase in Barcelona. Dan Ferrisi, editor-in-chief, chats with Chris Graham, eastern U.S. and international business development, for all the details. Watch the 10-minute video Q&A below to learn why you've got to check out the BZBGear booth, #5J200, in Hall 5.
During the interview, Graham points to last year's IBC in Amsterdam as a clarifying moment. "We recognized the fact that there's a large market in Europe for our products," he says. "We built some great relationships there and we also developed a ton of interest." On the strength of that feedback, he continues, BZBGear concluded, "How can we not go to the ISE show?" The ISE show's size and scope, as well as its location in Barcelona, made it especially appealing.
During the interview, Graham describes BZBGear's role as intertwining the audio, video and broadcasting industries. "I believe we're the only organization that's really doing this at this extent," he enthuses. Moreover, Graham mentions a handful of products that showgoers should be especially excited to check out. Those include the BG-Adamo 4K, which has been an awards magnet as of late. He also teases a variety of new products, including 8K matrix switchers, HDBaseT splitters and a new AV-over-IP system. All of them will be on display at ISE 2023.
Watch the full video to learn more about what BZBGear has in store. And be sure to visit their booth, #5J200, while at ISE 2023 in Barcelona.