Exertis Almo Gears Up for Exciting E4 Experience Events This Fall
Both E4 Experience events — Washington and Boston — will feature the usual Exertis Almo mix of education, product exhibits and networking.
Leave a Comment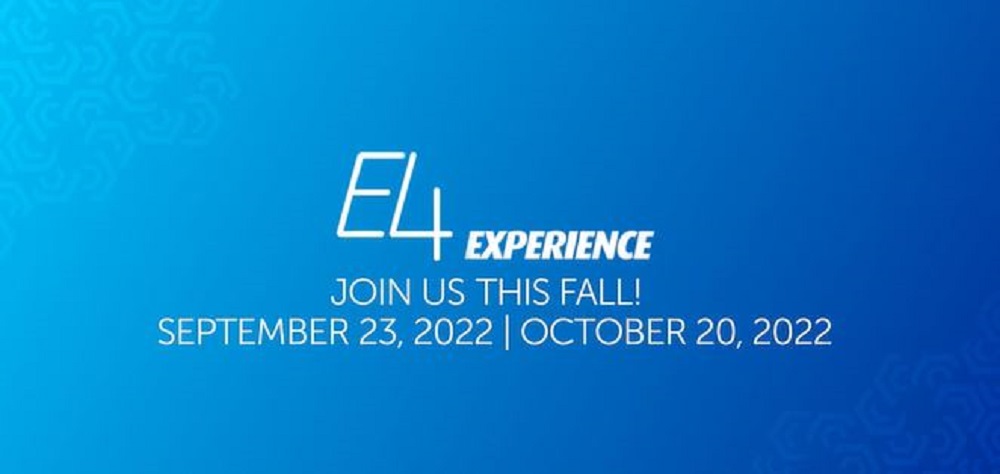 With summer now over, Exertis Almo is gearing up for its fall E4 Experience events. In fact, the value-added distributor will host two events in as many months. On September 23, the Exertis Almo E4 Experience will emanate from Reston, Va., just outside Washington. The Hyatt Regency Reston will play host to the hundreds of integrators and their clients who attend. Then, less than a month later, Exertis Almo will bring the E4 Experience to Newton, Mass., just outside of Boston. Located in the Newton Marriott, the northeastern AV community will come together on October 20. Both events, of course, will feature the usual Exertis Almo mix of education, product exhibits and networking.
Commercial Integrator caught up with Melody Craigmyle, vice president of marketing with Exertis Almo, to learn details of all the exciting plans. In the video interview embedded below, she offers hints of why the E4 Experience is so unmissable. Indeed, she touches on new exhibitors and products, Exertis Almo's services offering and all the ways the distributor seeks to further extend value.
E4 Experience Has Much in Store
Here are just a few hints of what you'll learn when you watch this 15-minute interview:
the all-star instructors who will teach at the E4 Experiences
why integrators should bring their end users to the show
which new exhibitors attendees can look forward to seeing
the value of Exertis Almo's new partnership with PCM
the special features that will occur only for the Boston event
Many products debuted at InfoComm that weren't actually in production or shipping back in June. The Exertis Almo E4 Experience, thus, will be many AV integrators' first chance to see production models. And, of course, they'll benefit from education and networking as they do so.
The Commercial Integrator team will be on hand for the Boston show. Connect with us there!
For previous Commercial Integrator coverage of Exertis Almo and its E4 Experiences, check out our website archives.