Harman Pro Studer Vista 5 Black Edition Console Adds Infinity Core Processor
Just introduced, the Harman Pro Studer Vista 5 Black Edition mixing console builds upon the Vista 5 M3 by providing a more advanced set of features.
Leave a Comment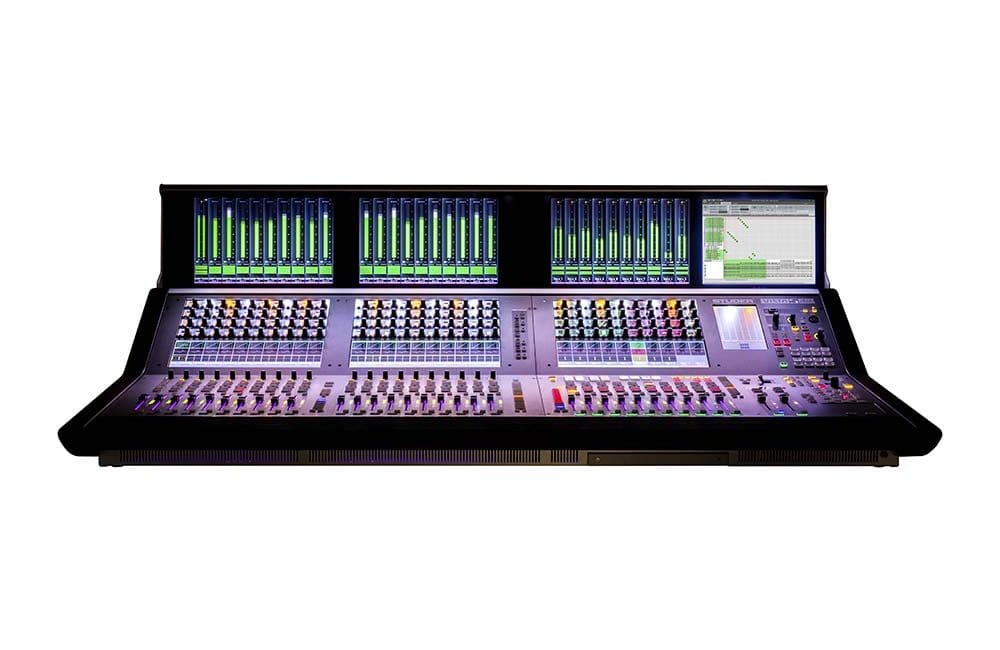 Just prior to InfoComm 2018, the Harman Pro Studer Vista 5 Black Edition console was internationally announced at KOBA 2018 sound and lighting event in Seoul, South Korea.
Harman Professional says the Vista 5 Black Edition provides users with additional capabilities that includes integration of its Studer Infinity Core processor.
"The larger Vista 5 Black Edition opens up more potential applications offering the same sleek look, but in a scalable mixing system," says Mark Hosking, director broadcast sales.
"And because it is built upon the Infinity Core processing engine, it can deliver full processing redundancy in a very cost effective, yet full-featured console with the sound quality our customers expect from Studer products."
Vista 5 Black Edition: a Choice of Configurations
According to Harman Pro, some of the specific applications in which the Studer Vista 5 Black Edition can be used include broadcast television, OB trucks, houses of worship, performing arts and other similar markets.
Related: Herman and Harman Professional Solutions Enter into Distribution Partnership
Features include:
the company's Vistronics interface and FaderGlow technology
Infinity Core processing-based features such as Dynamic EQ plugins and full-core redundancy
up to 1,000 mono equivalent channels (MEQs)
Virtual Surround Panning (VSP II), allowing the operator to take mono sources and create a realistic sound field
In addition, the new Vista 5 Black Edition mixing console supports Studer Infinity Core products, including the Core 300, Core 600, Core 1000, and the Studer Infinity Core Commercial off the Shelf (COTS) solution.
More from the company:
The Harman Pro Studer Vista 5 BE is available in 22, 32 and 42 fader sizes, and supports an optional TFT meter bridge.

The console's features include Studer's unique Vistonics interface and FaderGlow technology, as well as the Infinity Core's advanced capabilities such as Dynamic EQ plug-ins and full Core redundancy with up to 1000 MEQs (Mono Equivalent Channels).

The Vista 5 M3 makes use of dual colour bargraph meters on each fader, along with integral loudness metering in the master section. This keeps the surface as compact as possible whilst providing metering info for mono, stereo, as well as front and rear maximum levels of surround channels.
Learn more here