Dante DSP Preps New San Francisco-based Virgin Hotels for Multi-Floor Entertainment
Background music and DJ setups networked among three floors with a Dante DSP system provided by integration firm Audio Integration Services.
Leave a Comment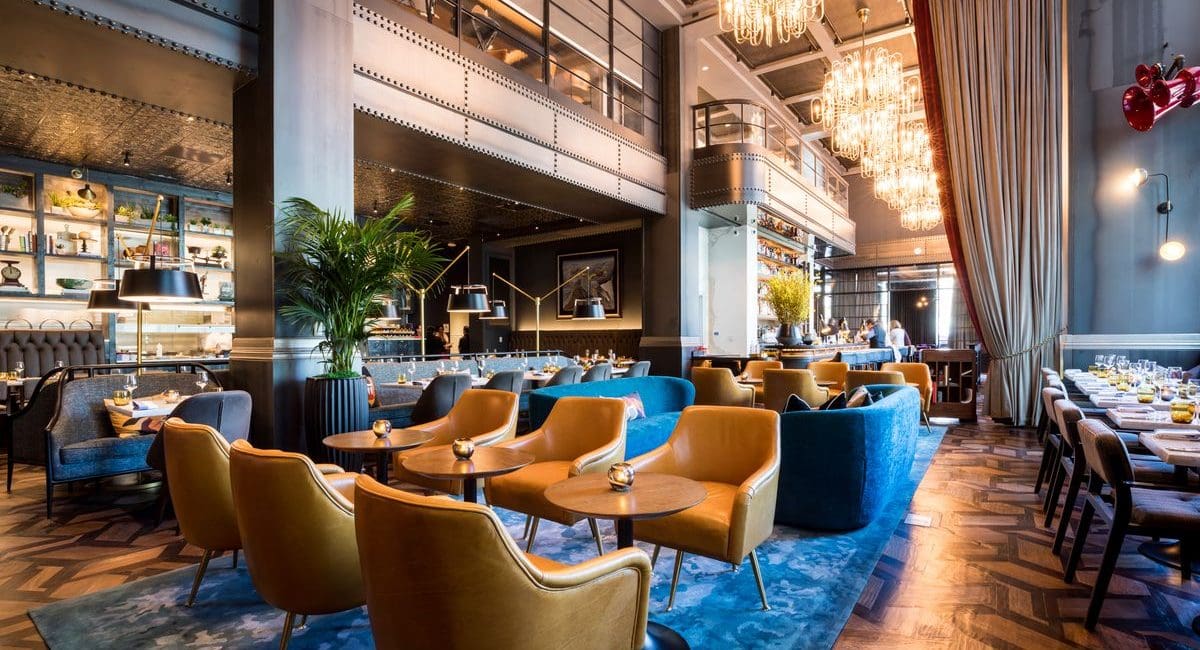 There's more to the experience than just getting a good night's sleep when you check in at a Virgin Hotels. A Dante DSP enabled control system handles entertainment at the high-end "lifestyle" hotel.
With roots in the record business, Virgin Hotels prides itself it in offering guests ample music-listening opportunities delivered by top-notch audio systems.
Rather than treat each listening area as its own autonomous island, the goal at Virgin Hotels was to deploy a technological infrastructure that would create a fully networked audio system that can span the property and be easily configured and managed from a single, unified dashboard.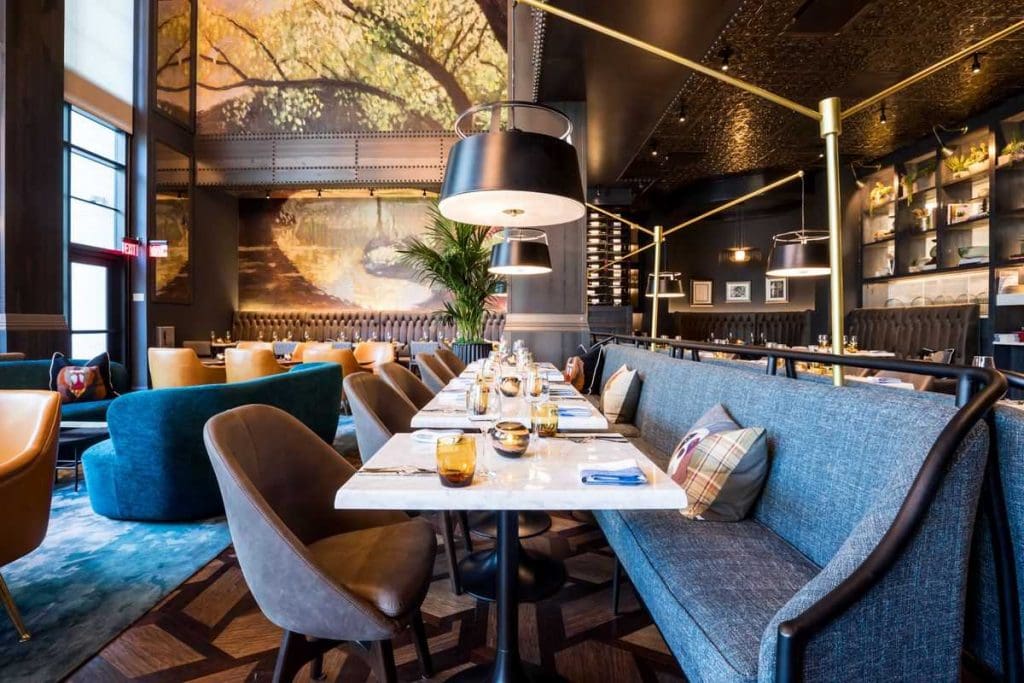 After a successful audio system debut at its inaugural downtown Chicago location, Virgin Hotels management chose a networked audio solution for its second location in San Francisco.
Why Dante DSP?
The overarching objective: an audio DSP that could oversee a total of five background music systems as well as multiple DJ sources.
The DSP solution would need to be able to accept DJ sources from event spaces located on three of the hotel's 12 floors.
As momentum continues to build for Dante as an audio networking standard, the Chicago-based integration team hired to manage the project, Audio Integration Services (AIS) specified a DSP processor with the technology built in.
The Solaro FR1 DSP Frame from Xilica fit the bill—both in terms of technological capabilities and cost.
The processor was supplied with a user-installable rear module that allows the device to provide 64×64 channels of Dante networked audio, giving AIS the tools it needed for the project.
Solaro Benefits
A stand-out feature of the Solaro FR1 besides its Dante backbone is its flexibility of configuration. A thriving hotel is always adapting and improving to provide its guests with greater entertainment options, so having the ability to customize the system easily was a plus. 
The Solaro FR1 gives integrators the tools to tailor the system to the hotel's current and future audio needs via its field-swappable cards rather than a conventional fixed I/O DSP 1U chassis.
The chassis features 16 user-configurable card slots and I/O options that include analog input/output, AES/EBU, GPIO, Dante, and AEC, with a maximum of 32 audio channels and 64 GPIO channels.
Should the hotel requirements change in the future, the field-swappable cards can be changed for a different configuration or new I/Os added.
"You simply buy the frame, choose your cards, and configure to your exact needs," according to a statement from Xilica.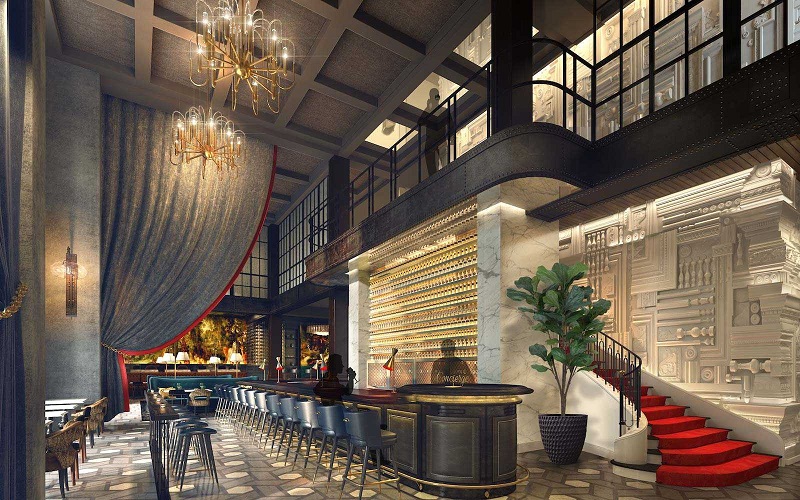 "We loved the ease of configuration that is possible with the Solaro FR1," says AIS CEO and president Matt Edgar. "As we did not require any analog inputs for this project we were able to make all of the outputs analog, totaling 26 in the current setup, and all with just a single one-rack space device."
Solaro + Dante DSP Remain Relevant
The Solaro FR1 DSP integrates various audio products located throughout the hotel property, including Void Acoustics speakers that occupy the main hospitality spaces, Lab.gruppen amplifiers, a Crestron control system, and an Xilica Solaro QR1 Micro-Format 1U PoE DSP to handle additional processing duties.
Enabling easy integration of these and other products is the Solaro FR1's integrated Xilica Designer software.
With a solid and adaptable audio network in place, the new Virgin Hotels location is ready to serve its guests with high-quality audio from various entertainment spaces throughout the prestigious 12-story property.