Pivovar Hotel Elevates Guest Experience with AtlasIED
Pivovar, a Czech-inspired luxury hotel in Texas, deployed AtlasIED's Atmosphere system along with loudspeakers for the ultimate guest experience.
Leave a Comment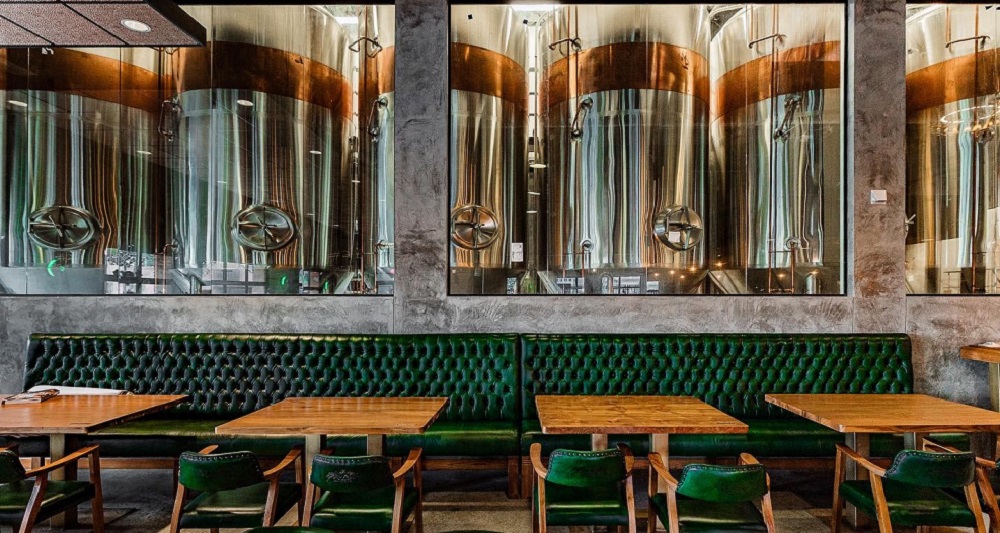 Photos & Slideshow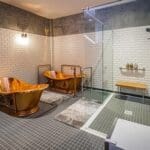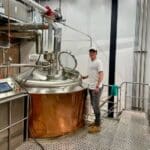 ---
Situated blocks from the Brazos River and Baylor University in the Silos district in downtown Waco, Texas, sits Pivovar — a Czech-inspired, luxury boutique hotel destination serving guests a unique European getaway. The hotel comes with a bakery, restaurant, brewery, beer garden and a spa with copper soaking baths filled with Pivovar's Czech-style beer. Thus, Pivovar prides itself on providing the ultimate guest experience and ultimately chose AtlasIED audio products to help deliver music at the property.
Pivovar is the Czech word for beer; and with beer central to the Pivovar's brand and theme, hotel management wanted to create a memorable and authentic beer spa experience with a uniquely Texas twist. Beer baths are a rich part of Eastern European culture, particularly in the Czech Republic. Here, guests of Pivovar's beer spa enjoy bathing in beer. Not just that, they also enjoy drinking a beer flight or snacking on a cheeseboard during their spa treatments.
Enhancing customer experience is critical for repeat visitors and key to the success of hotel properties. Thus, the hotel management prioritized music as an element of the Pivovar experience. In the spa and throughout the property, the hotel installed AtlasIED's Atmosphere Audio Processing and Control System. Here, the loudspeakers offer softly played background music to set different moods depending on the location.
Bringing Acoustics to Life
To bring this brew-centric wonderland to life, Pivovar looked to local Waco-based AV distributor, KHT Electronics. The firm thus helped specify and install a scalable, user-friendly solution to effectively address the unique audio needs of each area within the hotel. With the requirement of playing different music at different volumes in indoor and outdoor spaces; KHT selected the Atmosphere platform and a variety of AtlasIED amplifiers and loudspeakers. With this, the team helped deliver an audio experience as refreshing as the venue's wide selection of craft beers.
"KHT Electronics was present from the very onset of Pivovar's construction, and in doing so, we had the freedom of working from a blank slate," says Tabetha Koerth, Chief Executive Officer, KHT Electronics. "With this autonomy, it was critical for our team to find a long-lasting, cutting-edge solution that would exceed Pivovar's needs without overwhelming the venue staff with the tricky technicalities often associated with AV systems."
Also Read: AtlasIED Reels in Quality Audio for Captain Anderson's Restaurant
Installing the Solution
Centered at the heart of Pivovar's expansive AV installation is the AtlasIED AZM4 4-Zone Commercial Audio Processor. This includes a built-in message player and ambient noise compensation capabilities. The Atmosphere platform was designed to be installation-friendly and simple to use. According to a statement, this shines through its simple yet innovative interface.
AtlasIED also notes that the Atmosphere platform offers the largest selection of accessories of any commercial digital-audio platform on the market. These accessories allow staff to select sources and adjust volume levels. They can also choose zones from a wall controller, mobile device or computer. It also offers audio inputs like XLR, RCA and Bluetooth. The Pivovar installed three AtlasIED C-ZSV Remote Zone Source and Volume Controllers throughout the property. This then allows employees to quickly and easily adjust the sources and volume levels in the venue's unique zones. Some examples include the restaurant, bakery and brewery.
Additionally, KHT can use a computer or mobile device to manage or troubleshoot the entire audio system remotely. Thus, they can avoid having to rely solely on onsite hotel staff to make audio adjustments.
Installed throughout the venue are a collection of AtlasIED loudspeakers. These include the 4.5-inch FAP43T-W in-ceiling speakers in the lobby; plus SM42T-B and SM52T-B two-way loudspeakers in the beer garden and restaurant. The loudspeakers also provide seamless integration with the Atmosphere platform and accompanying time-saving speaker EQ presets. Moreover, the AtlasIED weather-resistant loudspeakers deliver a high-performance, low-distortion listening experience. With this, they keep guests informed and entertained throughout their stays.
The hotel also installed the AtlasIED M600-DT paging microphone to broadcast announcements to guests in the restaurant. Additionally, an AtlasIED DPA804 800-watt, networkable 4-channel power amplifier helps boost power to the loudspeakers installed throughout the property.
Delivering Customer Satisfaction
Since Pivovar's opening in 2022, KHT has received raving feedback about the system. In particular, is the Atmosphere's streamlined ease of use. "With Atmosphere, employees, regardless of technical skill, can easily adjust the volume or change what music is playing from a wall controller or directly from their mobile devices," says Shawn Koerth, chief operations officer, KHT Electronics. "Better yet, Pivovar can limit access to certain functionality to prevent the risk of someone accidentally messing up important sound balance settings."
After the successful opening, Pivovar and KHT Electronics look forward to further leveraging AtlasIED and its Atmosphere system to support venue expansions. This includes a performance stage and private presentation area for social gatherings and business meetings.
Click on "View Slideshow" to view additional images of the Pivovar hotel.
If you enjoyed this article and want to receive more valuable industry content like this, click here to sign up for our digital newsletters!