AtlasIED Reels in Quality Audio for Captain Anderson's Restaurant
Captain Anderson's Restaurant and Waterfront Market in Florida installed the AtlasIED Atmosphere system to draw in guests with stellar acoustics.
Leave a Comment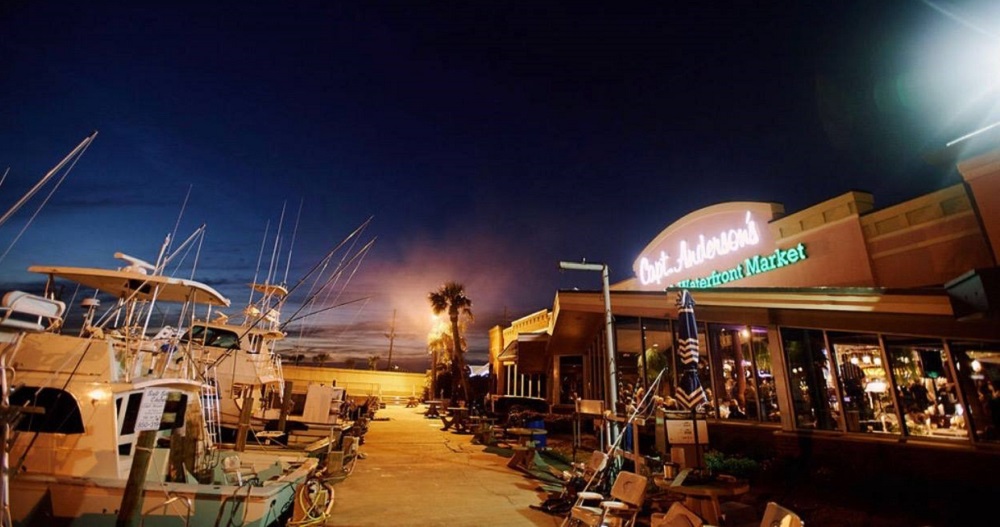 Photos & Slideshow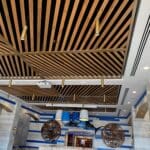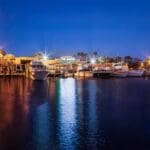 ---
Settled on the scenic waterfront of Panama City Beach, Fla. sits Captain Anderson's Restaurant and Waterfront Market. Founded in 1967 as a small family-owned seafood eatery, Captain Anderson's has evolved into a dining hub for tourists and locals alike. According to a statement, the waterfront restaurant boasts an impressive list of accolades. This includes a spot on America's Top 50 Restaurant list and recognition as Southern Living's Best Seafood Restaurant. Additionally, the restaurant has won over the hearts and appetites of millions of customers worldwide.
With this remarkable growth, there is a heightened responsibility for Captain Anderson's. It has to uphold a memorable customer experience for the 750-seat restaurant that hosts 250,000 guests during the restaurant's eight-month season. When restaurant employees started to have trouble controlling the restaurant's existing audio system, Captain Anderson's looked to local Panama City Beach integrator, Nolan Bush of Neves Media. Together, they worked to reel in a new audio ecosystem that satisfied the ears of customers and simplified audio control for employees.
Setting up AtlasIED Atmosphere
The restaurant features an indoor and outdoor waiting area, gift shop, kitchen, bar lounge and four dining areas. As a result, Neves Media sought a system complex enough to address the unique audio needs of the different areas. At the same time, it had to be simple enough for any member of the 177-person restaurant staff to manage. After considering its options, Neves Media landed on AtlasIED and its innovative Atmosphere Audio Processing and Control Platform.
At the core of Captain's Anderson's AtlasIED Atmosphere audio control system is the Atmosphere AZM8 8-Zone audio processor. It features a host of beneficial features. Some of them include as a built-in message player, virtual wall controllers, ambient-noise sensing, Tilter Filter, auto-gain, GPIO, room combine and more. Thus, the AZM8 serves as a key component to ensure the restaurant sound is as enjoyable as its cuisine.
Aside from its impressive list of features, the beauty of the AZM8 shines through its simple yet innovative interface. Prior to installing Atmosphere, adjusting the restaurant audio was a hassle. The process required one staff member to stand at the audio control panel, while another staff member was on the phone in a separate area of the restaurant directing their colleague on what adjustments to make. The restaurant thus added the AtlasIED AZA404 4-channel power amplifier. This amplifier is designed to interface with the Atmosphere AZM8 and helps drive power to the loudspeakers.
Easier Setup and Management
Now, with AtlasIED Atmosphere, Captain Anderson's staff can manage several activities. They can use the audio system to select sources, adjust the volume, and choose zones from one of two AtlasIED C-ZSV wall controllers, mobile device or computer. Additionally, Atmosphere allows restaurant management to restrict who can make system adjustments.
Captain Anderson chooses different music for various zones — from smooth jazz in the bar to upbeat eighties music. As it plays throughout the rest of the restaurant, the restaurant staff appreciates the flexibility Atmosphere provides. "Giving our customer that full control of all the zones was one of the things they were lacking. Then, after replacing the speakers, the system provided clean sound quality. The people that you wouldn't think would comment about it noticed the difference," says Bush.
In addition, Neves Media added a paging to the restaurant's IP network with balance line outs for each phone extension and then connected to Atmosphere. This phone integration enables staff to page either guests or fellow team members in the kitchen, waiting area or throughout the entire system. The staff use it to alert other staff members that a guest may be waiting on-hold. They can also use it to reach guests for various reasons, such as the availability of a table. This configuration with Atmosphere, the phone system and an AtlasIED PA60G amplifier for paging helps to streamline staff communication. Moreover, it ensures the staff that the message will reach the other party clearly through the restaurant's audio system.
Addressing Other Challenges
Apart from transforming the audio system within the restaurant, Neves Media also faced a challenge with outfitting the restaurant's private event room. This room is an area used regularly both for reserved parties and celebrations, as well as company presentations and meetings. With an older audiovisual system, they continually had connectivity issues and needed an upgrade. To help modernize the room, Neves Media installed a separate AZM8 and several inputs. These included the Remote XLR Input, an RCA Audio Input, and a Remote Bluetooth Audio Input. Now, through the input panels connected to the AZM8, guests can plug in a variety of devices. They can also connect mobile devices via Bluetooth, for audio control within the space.
Also Read: Girardin Sports Center Selects AtlasIED to Provide High-Quality Audio and Entertainment
"The restaurant is like two separate installations," notes Bush. "We made the private room its own audio environment, and our customer can either play audio from the main restaurant feed in that room or guests in the room can select their own music or we can choose a different playlist there. The private room is now also all wireless, so connectivity is simple and controlled," Bush adds.
Anticipations for the Future
The new audio system throughout Captain Anderson's Restaurant includes a combination of 26 AtlasIED FAP63T and FAP42T coaxial in-ceiling loudspeakers. Both speaker models deliver high-intelligibility voice and music reproduction to ensure the audio helps provide an excellent guest experience. The quick connectors included in the loudspeakers don't require screwdrivers, which helped the Neves Media team save time during installation.
The Neves Media team has installed Atmosphere in more than 30 of its projects and will continue to use it in appropriate applications. "Atmosphere fits a lot of the applications we come across, from small installations to larger restaurants like Captain Anderson. The quality and the controls make it reliable and easy for customers to use," says Bush.
Today, the staff at Captain Anderson's has nothing but positive things to say about their experience with AtlasIED's Atmosphere system. They love its ease of use and system performance. They also appreciate the ability to walk into one of the rooms and adjust the volume from their mobile phone whenever they want.  As a third-generation family owned business, they look forward to continuing to provide guests an outstanding audio experience with AtlasIED.
Click on "View Slideshow" for images of the Captain Anderson's Restaurant.
If you enjoyed this article and want to receive more valuable industry content like this, click here to sign up for our digital newsletters!