ClearOne and Shure: History of Their Legal Dispute Over Beamforming Microphone Arrays
Two years into the battle between ClearOne and Shure with no end in sight before the court case launched, how did we get here and what's next?
Leave a Comment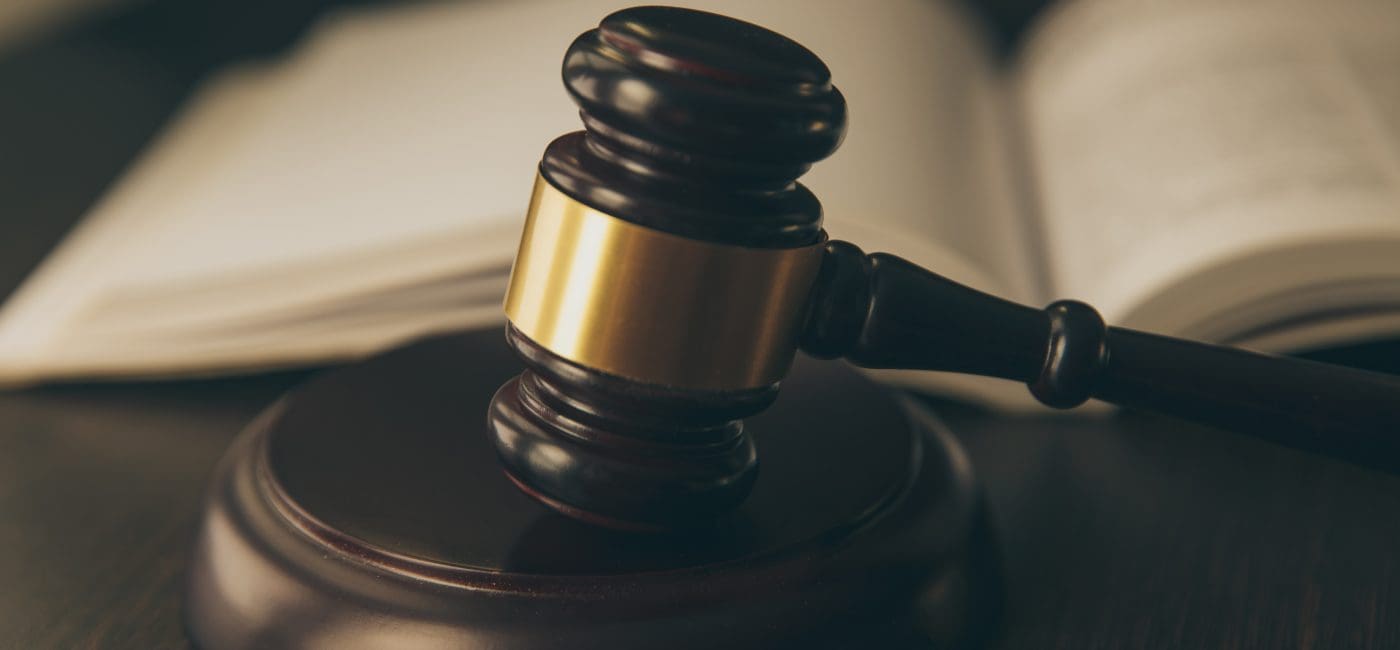 ClearOne and Shure have spent a lot of time and money in the past couple of years defending their place as the inventor of beamforming audio technology.
Barring a sudden reversal or change of heart from either ClearOne or Shure, we're probably a year or so away from the final resolution of their legal battle over who owns the patent to that technology's development.
In the meantime, we expect to see both sides to stand their ground and maintain they have the right to continue producing products that use the technology in ways that are unique and can coexist in the AV marketplace.
There are likely several more steps in the process before the final resolution of the matter, but if you've missed how we got here in the first place, let's take a look back at the genesis of the dispute, how the sides say their products are unique from each other and why they both expect to win in court.
ClearOne's Side
ClearOne has expended "decades of effort and millions of dollars in research and development," says a representative of the company in a recent phone interview with CI.
Part of that investment, the representative says, was "pioneering" a smart beamforming microphone array equipped with DSP that allows speakers to move around the room as they talk.
ClearOne released its beamforming microphone array in 2012 and the second generation in 2016, says the company representative, then "Shure realized what a great technology ClearOne has and used that technology against ClearOne."
Shure's Rebuttal
Shure officials dispute that timeline, saying the company's research that ultimately became the patented MXA910 started early in the 2000s.
"ClearOne's endless stream of litigation, lack of willingness to reasonably resolve the dispute and efforts to consistently publicize the case give away its true motivation," says Paul Applebaum, executive VP and general counsel of Shure Incorporated, in a response emailed to CI.
"ClearOne is using litigation in an attempt to disrupt sales channels and valuable business relationships, disparage Shure's reputation and recoup business losses resulting from its own failure to innovate and to provide effective solutions to the marketplace."
It's not up to us to provide the legal answers to the claims made by ClearOne and Shure in this legal proceeding, but we can certainly take a closer look at how we got here and what to expect as it continues.
History of ClearOne vs. Shure on Beamforming

ClearOne released its first beamforming microphone array audio conferencing system in 2012, combining beamforming, AEC and adaptive steering into a single device. The second generation of the product connects to ClearOne Converge Pro 2 DSP mixers.
The company announced its new BMA-CT product in February 2019.
Under patent law, ClearOne was allowed exclusivity on the technology for 17 years after its issuance or 20 years after the patent's filing, says the company representative.
Patent law dictates, even if you don't know about the existence of a patent, you can still infringe upon that patent, says the ClearOne representative, who claims that Shure did in fact know about ClearOne's patents when it launched three products, but continued to infringe upon them.
Shure debuted its Microflex Advance portfolio—including the MXA910 ceiling array microphone—in February 2016. ClearOne filed a patent application for its beamforming microphone array technology in June 2016.
ClearOne sent a cease-and-desist letter to Shure in March 2017 about the pending application, accusing Shure of creating a copycat product, saying it "reserves the right to seek appropriate injunctive and other relief," referring to a threat of legal action if Shure did not stop selling the MXA910.
Shure is infringing on the patents with its MXA910, MXA310 and P300 products, all of which were released at different times and represent separate violations of ClearOne parents, the company representative says.
Three ClearOne patents cover the technology behind the products, the representative says.
That June 2016 application became what's now known as the '186 patent for ClearOne's BMA.
"ClearOne has the right not to compete against its own innovation," says the company representative. "In exchange for sharing its invention with the public, companies are given an exclusive period to reap the benefits of its innovation. Shure is using that technology without permission."
Shure's outside counsel concluded ClearOne's allegations were baseless. Shure filed a lawsuit seeking declaratory judgment of non-infringement and invalidity of the '186 patent on April 25, 2017, the day the patent took effect. ClearOne filing a countersuit in Utah the next day.
The case remains pending in the U.S. District Court for the Northern District of Illinois in Chicago. ClearOne dropped its Utah suit and instead filed counterclaims in the Illinois case.
Because of Shure's decision to continue selling the MXA910 and two other products, "ClearOne is losing market share and its business reputation," says the company representative.
"The [patent] lawsuit is all about ensuring the parties are playing on a level playing field," the ClearOne representative says.
ClearOne filed a motion for a preliminary injunction related to the '186 patent as a part of the underlying infringement lawsuit on Aug. 6, 2017. The court denied ClearOne's preliminary injunction motion with respect to the '186 patent on March 16, 2018 after a February hearing.
ClearOne's so-called '553 patent is the parent to the '186 patent. ClearOne filed for preliminary injunction on the '186 patent in 2018. The '186 and '553 patents are based on a particular form of beamforming in combination with echo cancellation Shure says it does not practice.
To achieve preliminary injunction, ClearOne was required to show substantial likelihood of success in showing patent infringement by Shure, validity of the patent and that Shure's infringement of the patent caused ClearOne irreparable harm.
The court held that ClearOne had established a likelihood of success in establishing Shure's infringement and ClearOne's irreparable harm, but described validity as a "close call," said the ClearOne representative.  Shure had recently petitioned the Patent Trial and Appeal Board to re-evaluate the validity of patent '553, a patent related to patent '186, and according to the court, those proceedings could affect the validity of the '186 patent.
When the PTAB validated the '553 patent in January 2019, ClearOne filed a request in court on its preliminary injunction on patent '186 and are still waiting for that decision. Shure appealed the PTAB decision on the '553 patent in federal circuit court.
"We view that as a stall tactic," says the ClearOne representative.
ClearOne added an infringement claim related to its so-called '806 patent, which was issued in November 2017, to the lawsuit in March 2018. The BMA CT uses the technology from the '806 patent.
ClearOne also filed a request for a preliminary injunction on patent '806 in September 2018 and the hearing was held in November 2018. That matter is still pending.
ClearOne filed a Inter Partes Review petition to challenge the validity of Shure's so-called '493 patent on the MXA910 in the U.S. Patent Office in February 2019. Shure's preliminary response in that matter is due May 21.
"Shure is confident that we do not infringe ClearOne's '186, '806 or '553 patents – in fact, we think they are all invalid – nor have we misappropriated any 'trade secrets,'" says Applebaum.
"Shure is further confident in the innovations in its MXA910 and other products, protected by Shure's own '493 patent and other pending patent applications – and will defend the validity of those patent rights, and if infringed by ClearOne or others, will enforce those rights," he says.
The '493 patent is among more than 100 patents Shure has obtained since its inception in the 1920s. The MXA910 is not mounted on a ceiling tile and instead uses its nested microphone arrays. It also does not have fixed beams. The beams can be adjusted, even while in use.
"Our patented MXA910…provides customers with unique features that differentiate it from other products on the market," says Applebaum. "Among other features, the MXA910's steerable coverage, configurability, intuitive and powerful user interface, networkability, and variety of mounting configurations provide solutions in a broad range of challenging environments."
In addition to defending its patents against Shure, ClearOne also sued Biamp and QSC for infringing upon its patents in 2017, but that lawsuit was filed in the wrong court and wrong jurisdiction, says the ClearOne representative.
Those cases were based in Chicago, says the representative, who claims the company still has the right to sue Biamp and QSC in their respective home states later.
ClearOne vs. Shure: Beamforming Trade Secrets
ClearOne filed a lawsuit on April 17, 2019 against Shure that alleges infringement of ClearOne's '553 patent and misappropriation of trade secrets.
The alleged trade secrets are tied to Shure's ability to acquire "confidential dealer pricing lists" via emails received by Shure employees, including via unsolicited messages from third parties. The trade secret claims are unrelated to the patent infringement allegations.
ClearOne also asserted infringement against the Shure MXA310.
"Everybody loves to drink Coke, but they don't know how it's made," says the representative.
The representative wouldn't specifically say whether the "trade secrets" cited in ClearOne's lawsuit as an issue between the companies are related to pricing, the representative called product pricing "an extremely valuable piece of information."
Resolution
ClearOne and Shure did find at least one thing they agree on: the likely date of a trial based on the patent infringement claims. If there's no resolution before then, both sides expect the jury trial to begin sometime in 2020.
"Our end goal has been clear from day one: to stop Shure from infringing on our patent," says the ClearOne representative.
"One can always hope the infringee would do the right thing. We're happy to compete on a level playing field. We'll go as far as it takes to ensure Shure does the right thing."
Applebaum is comfortable Shure will prevail if the matter goes to a trial.
"We continue to remain confident that Shure's products do not infringe any patents and that Shure has not misappropriated any alleged 'trade secrets'—and that all the patents in question are invalid," says Applebaum. "Shure welcomes the opportunity to have a jury decide this case in court."
Barring a change, it'll likely be up to a jury to ultimately decide who's right in the battle for beamforming microphone supremacy.
"We are, and always have been, open to reasonable resolutions to legal disputes for the sake of customers," says Applebaum. "ClearOne, however, has yet to make a settlement demand regarding this litigation, nor has it otherwise shown a sincere indication that it is interested in settling with Shure.
"This reinforces our belief that ClearOne's true goal is not to protect its [intellectual property] or find a reasonable solution, but to perpetuate litigation in an attempt to disrupt the sales channels, disparage Shure and recoup business losses resulting from its own failure to innovate and to provide effective solutions to the marketplace," he says.
If you enjoyed this article and want to receive more valuable industry content like this, click here to sign up for our digital newsletters!