Soundmasking Expertise is Powering Commercial Acoustics' Growth
Relying on exclusive vendor partner Lencore, the firm's satisfied client base is growing.
Sponsored Content
Leave a Comment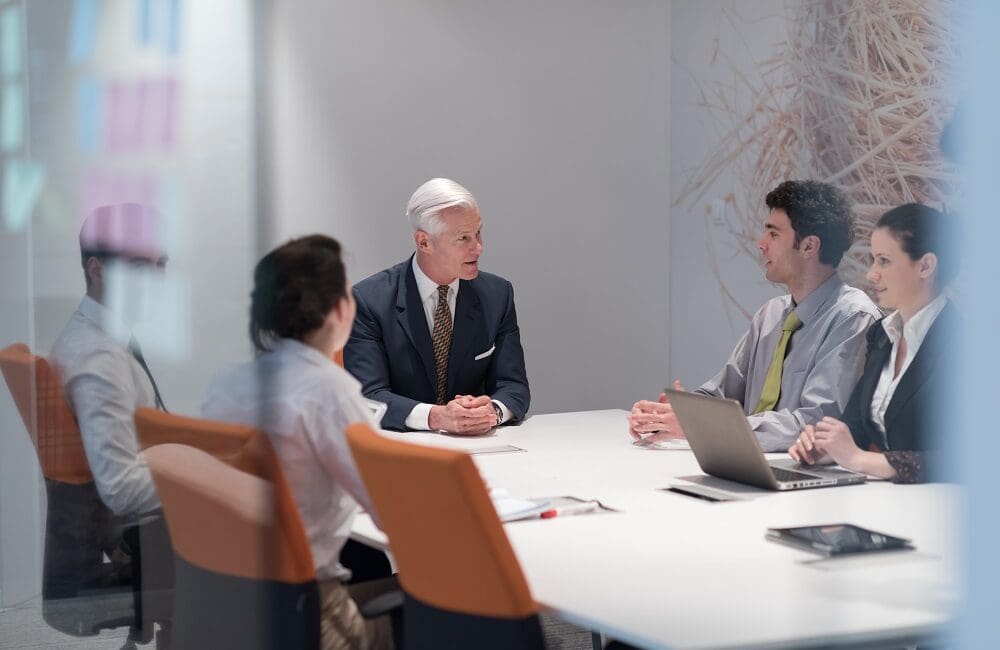 To create an outstanding client outcome, several technology trades must come together — everything from audiovisual systems integration, to control systems programming, to structured cabling, to network management. Soundproofing and acoustics represent another critically important factor across a range of core commercial verticals, including corporate environments, office buildings, houses of worship and hospitality venues.
Few companies boast the level of knowledge that Tampa, Fla.-based Commercial Acoustics has achieved, even though the company's history only stretches back to 2013 when its CEO, Walker Peek, created the business. Peek's wife and he shepherded the firm, which started as a residential-focused operation, to a commercial focus in 2015. Commercial Acoustics has enjoyed solid growth since then, expanding to 25 full-time employees and doubling in size in recent years. With 99% of the company's work done through general contractors, it has more than found its footing — it has found its calling. 
Lencore: A Key Partner
Commercial Acoustics offers a broad array of acoustics-related services, including the following: sound absorption (i.e., installing acoustic wall panels in gymnasiums); sound blocking (i.e., facilitating sound blocking between rooms); sound cover (i.e., providing soundmasking services, which we'll discuss momentarily); and consulting (i.e., providing onsite testing and analysis).
According to Peek, having the right vendor partners is critical to the success of a company like his; after all, even the most capable solutions provider can only meet the standard that their technology delivers. Thus, Commercial Acoustics forged a tight alliance with Huntington, N.Y.-based Lencore Acoustics LLC, a leader in soundmasking, paging and audio solutions. 
"I would describe Lencore as one of our top vendors — if not the top vendor — both by revenue and by the closeness of the relationship," Peek opines. In fact, when it comes to soundmasking, Commercial Acoustics only uses Lencore products. One of the reasons, he explains, is that Lencore's diffuse-field systems — as opposed to direct-field systems, although it offers those, as well — help ensure uniform coverage, avoiding the hotspots that can plague integrated environments. As Peek puts it, "It's as high quality as soundmasking gets." 
And for a firm like Commercial Acoustics, quality is paramount. Class-A office environments are its single fastest-growing vertical, representing a significant chunk of revenue in the past two years especially. Those class-A offices need soundmasking because, in many cases, the walls don't extend all the way up above the acoustic ceiling tile (ACT) grid to the deck.
This tends to result in "flanking," a condition where the sound simply goes up and over the walls, transmitting unwanted sound. "This is where we find soundmasking extremely effective," Peek emphasizes. And Commercial Acoustics' application of Lencore technology has proven so successful that, these days, Peek has six or seven employees solely focused on soundmasking. 
Working Well Together
The best vendor/solution provider relationships are built on ongoing consultation and engagement — in short, when both companies function like a well-oiled machine. Commercial Acoustics and Lencore have achieved that synergy, and their clients are the beneficiaries.
Lencore's in-house design team are unparalleled experts at laying out soundmasking zones for maximally effective coverage, but Commercial Acoustics has done so many projects with the venerable vendor — more than 100, in fact — that it has begun to approach that same level of expertise.
Saying that his firm can "right size" the solution for the client, Peek explains, "We know what the client wants, so we can go in there and know exactly where they need coverage." Indeed, Peek's familiarity with the entire line shines through in our interview, during which he explains Lencore's Spectra Classic, Gold and i.Net systems. (Here's a summary: As a project entails a greater number of speakers, the client moves toward deploying i.Net, which suits applications of 64 or more speakers.) 
Think a 60-something-speaker soundmasking system sounds large? For Commercial Acoustics, that's just another day at the office (so to speak). The firm's largest deployment to date is a roughly 500-speaker soundmasking system for a high-rise office building.
But whether the project is large or small, the result is the same: Commercial Acoustics meets and exceeds clients' soundmasking expectations with Lencore technology. "On any given day," Peek notes, "we're getting a shipment of speakers in or we're out on a jobsite installing them." And for a company as busy as his is, Peek confirms that the products never let him down. "They're really, really high-end components," he enthuses. "We haven't had one call back!" 
Solving the Hard Problems
During the conversation, Peek is eager to share the breadth of clients whose soundmasking needs his firm met. One outside-the-box application centered on the Miami-Dade Sheriff's Office. With major penetrations in the interview rooms, including gaps all around the conduit holes, law enforcement was not able to do its job effectively.
Officers would question one suspect in one interview room, and he'd give a story; however, his accomplice, in an adjacent interview room, would overhear that story and mold his own to match it. "The Sheriff's Office was really upset," Peek explains. "For years, they were trying to find a solution." With a chuckle, he adds that jury-rigged "solutions" like putting foam on the doors proved ineffective, at best. 
Relying on Lencore products, Commercial Acoustics installed a simple, white-and-pink-noise-based soundmasking system, cleanly and effectively solving the problem. With speech privacy achieved, suspects can no longer corroborate each other's story.
As Peek puts it, "Now, they can actually use the interview rooms!" This underscores that soundmasking and speech-privacy concerns extend well beyond the corporate boardroom and medical offices; indeed, these technologies are applicable across nearly all commercial verticals.
Partnering with Experts
Many AV integrators pride themselves on being a one-stop shop to unite all those technology trades with which we began. If you ask Peek, though, he recommends that AV integrators consider partnering with a firm like Commercial Acoustics to ensure that soundmasking, speech privacy and other acoustical considerations are handled right.
Subcontracting soundproofing and acoustics to a firm like his, Peek says, will ensure that all the finer points — for example, balancing the amplitude and managing the frequency curve — are tended to with expert precision. Regardless of the approach they take, however, integrators should familiarize themselves with soundmasking solutions and leading vendors like Lencore. This has the potential to be a powerful growth platform for our channel, especially in post-pandemic work environments. 
Meanwhile, leveraging its own expertise and its powerful alliance with Lencore, Commercial Acoustics will continue to thrive, growing rapidly in tough economic times and pleasing dozens of demanding clients along the way. 
If you enjoyed this article and want to receive more valuable industry content like this, click here to sign up for our digital newsletters!