AV Integrators Becoming Increasingly Fond of 'Coopetition' to Get the Big AV Projects Done
AV integrators working with competitors is more common. We looked deeper into two recent examples of how coopetition works (and how it works well).
Leave a Comment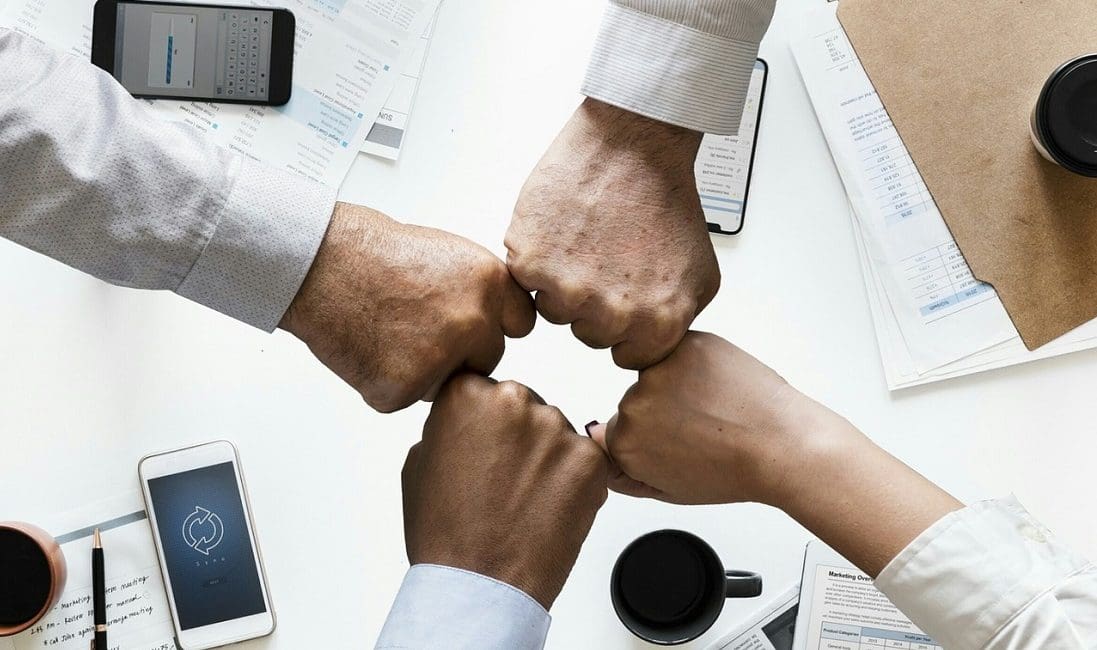 It's pretty much counter-intuitive to think about teaming up with one of your competitors in order to nail down one of the biggest jobs in your company's history. But what we've learned is there are a lot of AV integrators who've taken to what's become known as "coopetition."
The principles and practices of coopetition are credited to Harvard and Yale business professors Adam M. Brandenburger and Barry J. Nalebuff, and AV integrators are applying them with greater frequency than ever these days.
We explored two recent examples of coopetition in the AV space, both involving Westbury National, one of Canada's largest and most well-respected tech integrators. In both cases we learned Westbury realizes that, despite its size and reputation, it can't always get what it wants.
Westbury and Applied Electronics innearby Mississauga, Ontario, worked together on a massive AV installation at Canon's 250,000 square foot Toronto headquarters, with AV consultant Smith + Andersen working largely as the technology traffic cop at the 18-acre site.
In another example, Westbury teamed with Backman Vidcom, a Nova Scotia-based firm, to give AV projects important local presence. Let's take a look at how those partnerships arose and what advantages they afforded the stakeholders.
How Canon Brought Competing AV Integrators Together
Westbury and Applied put their "differences" aside and teamed up for the good of Canon—with impressive results in the executive offices, digital imaging labs and digital showrooms, which features camera lines, printing products and image capturing.
The first conversation Dustin Su, senior associate at Smith + Andersen, had with Canon focused largely on the content for the showroom, he says.
"They had basic ideas of what they wanted, but they needed a technology partner to help them," says Su.
Applied Electronics won the project while Westbury became part of the installation when marketing officials hired them to develop the digital content after Westbury responded to what George Puthenkulam, account manager for systems integration, called "a vague RFP" related to a video wall.
"We read between the lines a little bit [with regard to the RFP] and put together a team of three people, including a content creator, someone from Scala and someone from Westbury," he says.
"The client had some concern about competitors working together so we had to reassure them it wasn't an issue at all."
"The client had some concern about competing tech integrators working together on AV projects so we had to reassure them it wasn't an issue at all." — George Puthenkulam, Westbury National
One of the highlights of the installation is a digital timeline wall, which is made up of five interactive touch panels that tell the story of Canon. Westbury National installed a proximity camera system for the wall that triggers content based on where visitors are standing.
That involved Westbury mocking up a solution in Applied Electronics' staging area so all three parties could see how it worked before installing it, says Puthenkulam.
"We had to make sure all the geometry was right," he says. "Without that coopetition, I don't think that would have happened at all."
Earning Each Other's Trust
With two of Canada's largest AV integrators working on a single project with a scope of work that overlapped in some areas, the three companies built coopetition partnerships with Canon and "the client saw us working together," says Matt Taylor, project manager at Applied Electronics.
"It's about management of expectations," he says when asked how the three companies were able to keep from becoming territorial on such a major installation. "We all had the same end goal so there were no concerns and no hesitations."
"The collaboration of so many different minds and skills is what made this project such a success. This wasn't necessarily one of the biggest AV projects we've done but this was definitely a project with some very unique elements," says Taylor.
Su agrees, saying, "We all had the same goal of making the project successful."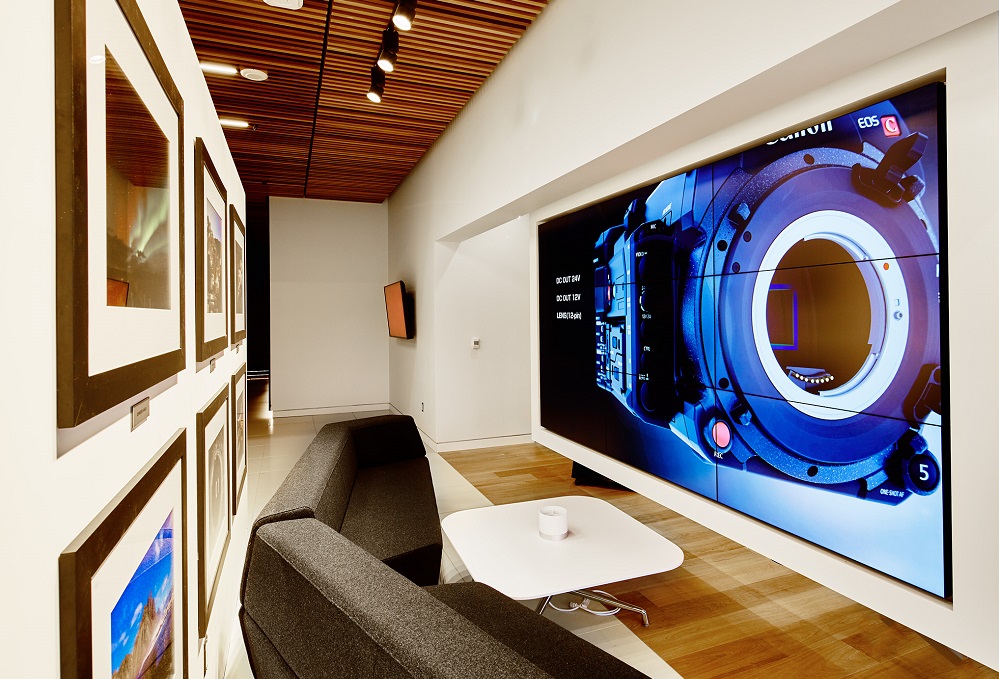 The Spirit of Teamwork Found in 'Coopetition'
The team of AV integrators at Smith + Andersen has worked on many AV projects of all sizes with both Applied Electronics and Westbury in the past, so Su and his team had confidence the companies could work together well.
"The consultant's goal is to make sure all the expectations are clear. If the users aren't happy, the project won't be successful," says Su.
Taylor said it took some understanding for Applied Electronics to grasp Westbury's scope on the project and how that would fit into the overall design of the installation, but the endeavor soon came into focus.
"Our two teams became one, which was very cool to see," he says.
The teams were sharing drawings, programming ideas and user experience ideas, particularly on the Central Hub wall installation, says Puthenkulam, all in the name of creating "one single user experience."
"There was no redundancy and no scope gaps," he says. "Working like this really brought out the best in us in terms of our efficiency, innovation and price and profitability. I hope there are more AV projects like this we can work on together."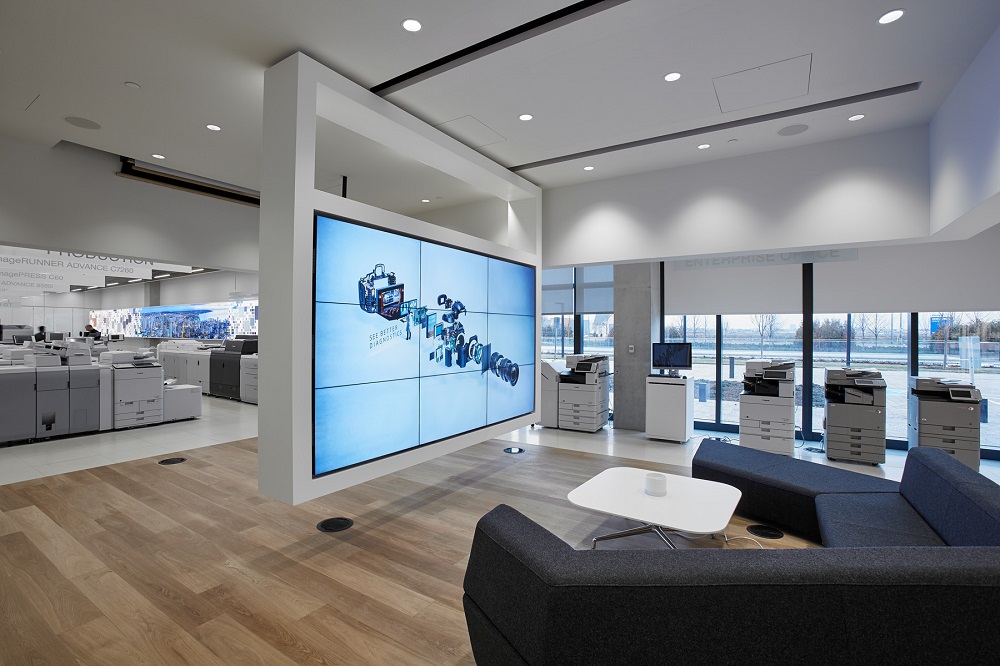 More Westbury 'Coopetition'
Westbury found another reliable partner in Backman Vidcom, a Nova Scotia-based firm that helped ensure they'd procure a prestigious job at the Nova Centre, part of the three-phase Halifax Convention Centre project.
Westbury National has built a reputation as one of Canada's top AV integration firms and takes pride in its custom-made solutions, while Backman Vidcom is a growing Halfiax, Nova Scotia-based firm, but wouldn't have been able to take the lead on such a massive undertaking with only 17 total employees.
But they teamed up and pulled off what some might've called impossible.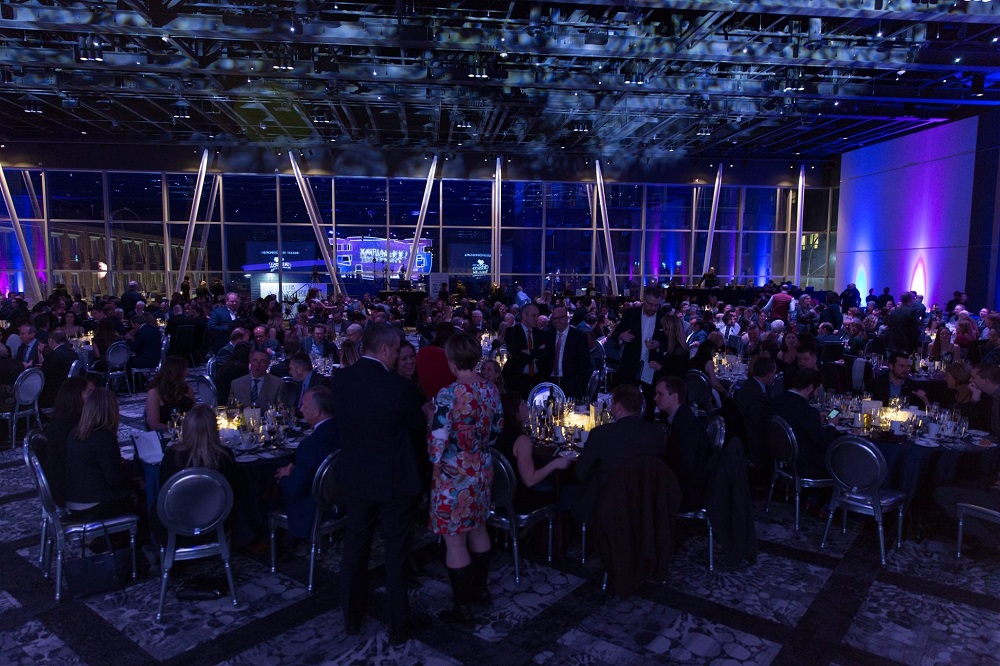 Setting Up Parameters for Coopetition
IBI Group hired Westbury as design consultant about three years ago for the Nova Centre AV projects, but Westbury "needed a strong local partner" to be able to move forward on their portion of the development, which includes a hotel, convention center, retail shopping area and condos, says Westbury VP of sales Brock McGinnis.
Backman Vidcom "was by far best suited" to join the application package, says McGinnis.
Laurie MacKeigan, who bought Backman Vidcom with Tom Murray about four years ago and now serves as president, says she isn't often shy about reaching out to big companies to talk about the chance to work together, although it's not something that's all that common.
"A lot of AV companies look at each other with a bit of suspicion. We try to be friends with everybody." —Laurie MacKeigan, Backman Vidcom
Maybe it's part of being PSNI Global Alliance affiliates, she says, where partnerships help companies reach new areas often.
"A lot of AV companies look at each other with a bit of suspicion," says MacKeigan. "We try to be friends with everybody. We're in a small market. This felt more like a partnership [than like two competitors working together]."
She notes Backman Vidcom had beat Westbury on a large job before Westbury reached out to partner on the Nova Centre "and we did a good job with it." Both AV integrators had bid against each other on other jobs, but there was no animosity between them.
"We trusted each other and knew we all want to do good work," says MacKeigan.
"Westbury's known as one of the top dogs in Canada," says Backman co-owner and VP of technology David Rudderham.
"Working side-by-side with them opened my eyes to the quality of work we do. Westbury's attitude is 'the show must go on' and we share that same attitude. There's nothing too severe to stop you from completing the work you're hired to do."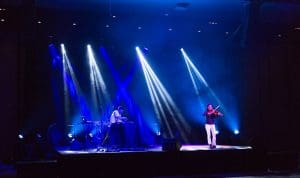 Westbury worked on the Nova Centre design, then took on AV projects management and engineering, along with commissioning the project. Backman Vidcom focused on the AV integration, a division of labor that proved to work for all involved.
"If we had tried to do it ourselves, it would have been a huge stretch," says Rudderham. "Westbury has a lot more resources."
Rudderham's crew installed all the AV and Westbury "was involved at the front and in turning it on," says McGinnis.
"We wanted a clear, clear division," he says. "That helped to prevent any conflict. Working with competing AV integrators is a bit like a marriage. There's some pushing and shoving about who's taking out the garbage and who's doing the dishes, but there are shared risks and shared rewards. Doing it this way was the best chance of success. The client looked at it as a multiplier."
Read Next: How to Avoid Collaboration Overload
Rudderham was the lead installer of the old audio system at the Halifax Convention Centre, so that was one avenue in the door for the Nova Centre work.
"For them to be able to deal locally was probably the key part in making the deal," says McGinnis.
While both teams enjoyed the experience, that doesn't mean it was a pressure-free job."The building was a couple of years behind schedule so there was a lot of pressure to get it done as soon as possible," says MacKeigan.
Many Happy Returns for Both Tech Integrators
While there are no formal plans yet for Westbury and Backman Vidcom to team up on future projects, it seems likely in the right situation.
"I'm very satisfied having half a pie versus no pie at all," says McGinnis. "Compromise is a great solution. If you end up with a weak partner,you're just toast. Doing this project establishes them to do any kind of project in any market."
MacKeigan agrees, saying this arrangement helps her company participate in big projects they might not otherwise secure.
"We walked away with validation we're doing the right things, because what we do seems to mimic what Westbury does," says Rudderham.
Do you have a story to share about working with competing AV integrators in 'coopetition'? Email editor-at-large Craig MacCormack at cmaccormack@ehpub.com
If you enjoyed this article and want to receive more valuable industry content like this, click here to sign up for our digital newsletters!