AV News to Know March 12, 2021: New Products, Cool Projects and People in New Places
In this week's edition: Marshall and MXL partner for Education, Atlanta brings holiday joy and Carousel Industries adds cybersecurity VP.
Leave a Comment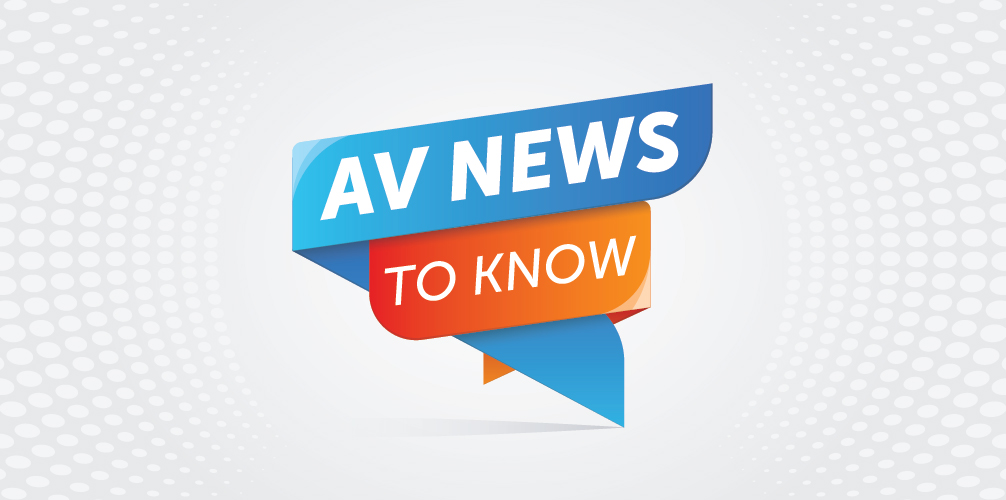 Here's a closer look at some of the AV news, products and projects you might have missed this week. We call it AV News to Know:
New AV Products
Premier Mounts' New Offering to the Popular Convergent Product Line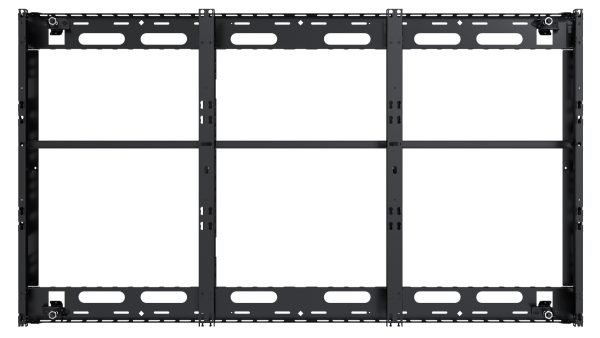 Premier Mounts recently introduced an addition to their Convergent line of products: the LG-LSA dvLED mount for the LG LSAA and LSAB Series.
Convergent is Premier Mounts' line of narrow pixel pitch direct view LED mounts engineered for x-y-z plane alignment and unlimited modular scalability.
The design of the LG-LSA transports and hold up when securing to the wall, allowing installers to make crucial on-site adjustments during the installation process.
Marshall Electronics and MXL Microphones Offer AV for Virtual Education

Marshall Electronics and MXL Microphones provide a complete AV solution for virtual education applications. Since the classroom has gone virtual, Marshall and MXL have re-introduced a range of user friendly, high-performing cameras and microphones for remote use.
These include the Marshall CV503-U3 camera and MXL's AC-44 microphone.
ATEN Launches New 2-Port USB 4K HDMI Cable KVM Switch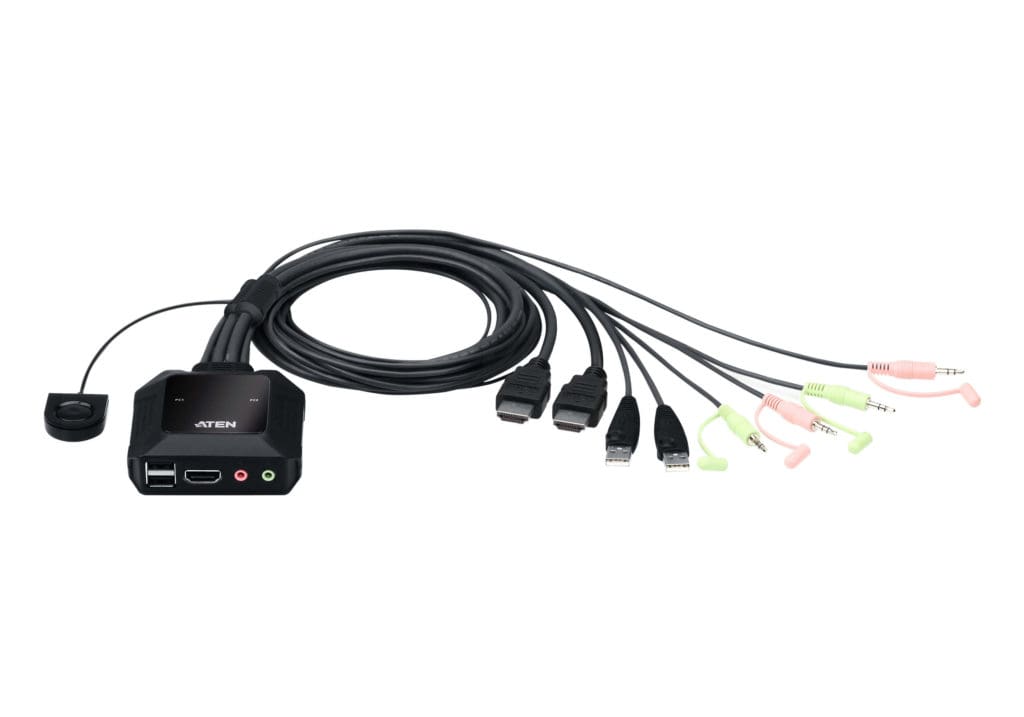 ATEN Technology, Inc., this week announced the launch of its new 2-Port USB 4K HDMI Cable KVM Switch with Remote Port Selector (CS22H). This solution allows for multi-tasking for an environment that requires a multi-computer setup.
The CS22H helps create an organized desktop with reduced cable clutter and brings in 4K viewing quality.
Also empowering your desktop operations with AV enhancement with 4K DCI compliance and audio connectivity, the console USB ports can be used for plug-and-play connection to compatible USB 2.0 peripheral devices to fulfill desktop work requirement while supporting USB hot-plugging and is bus-powered by the connected KVM sources via USB ports.
Pasternack Releases New Line of Double Ridge Waveguide Components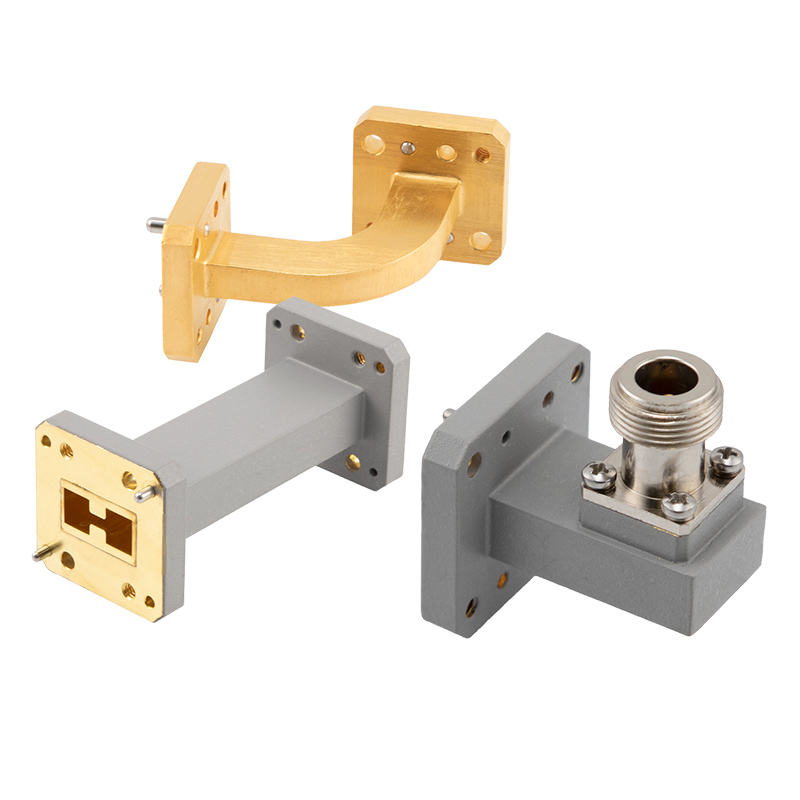 Pasternack, an Infinite Electronics brand, has unveiled a new series of double ridge waveguide components for satellite communication, radar, wireless communication, and test and instrumentation.
Pasternack's new line of double ridge waveguide components consists of 28 models that include WRD-180, WRD-650 and WRD-750 sizes. This new product release includes straight sections, bends and twist configurations.
Bogen Communications Introduces Nyquist 3.0/6.0
Bogen Communications, Inc., this week introduce the newest software update to their Nyquist C4000/E7000 Series IP-Based Communications Systems, a software-based IP-based paging and intercom solution.
The Nyquist 3.0/6.0 update adds over 70 new capabilities and features to the software, including a web-based graphical user interface; 24/7 accessibility via PCs, tablets, and mobile devices; scalability; interoperability with third-party devices; emergency classroom check-in; combined clock/messaging display capability; and automated action routines.
Audio Visual Projects
Video Project for Post Malone Facilitated by Clear-Com Solutions
Joe Sanchez, sound engineer and owner of a boutique live sound and broadcast production company, was recently approached to assist with the communications integration for a high-profile motion capture video project involving American rapper Post Malone.
Sanchez employed the help of Clear-Com's Eclipse HX Digital Matrix, LQ IP Interfaces, FreeSpeak II Digital Wireless Intercom, HelixNet Digital Network Partyline and the Agent-IC Mobile Intercom App, but he insists it was the help of Clear-Com's customer service that made this production possible.
Due to the short timeline and health restrictions, directors and producers were required to be remote but still needed full insight into the shoot to provide feedback in real time.  The shoot was scheduled to take place Saturday evening with Sanchez scheduled to arrive at the Utah-based studio on Friday, giving him little time to find a solution.
He needed to come up with a way to allow the remote staff to speak to each other and to all in-studio personnel including the talent and the camera operators.
Sanchez called Clear-Com customer support and was told Agent-IC could be a solution, but they would need to get LQ connected to the internet onsite to enable the integration of remote Agent-IC users.  However, they were going to a studio they had never worked in before, and the normal route of using a static external IP address often requires extra time to properly configure.
Essentially, they would be fully dependent on the studio's available IT infrastructure with no prior understanding of what was available until their arrival on the morning of the shoot.
Clear-Com customer support assured Sanchez that they would be available the next morning to walk him through anything he may need.
When Post arrived, they had yet to establish a reliable internet connection. Luckily, he needed to suit up for the unique motion capture video, which was enough time to make an important decision.
The FreeSpeak II and HelixNet bases Sanchez brought to the studio were trunked to the Eclipse HX system via the LQ in the studio, which then acted as a gateway to the five remote producers and directors using the Agent-IC mobile app.
All audio connections were funneled to and from the Utah studio to Alameda, then to each individual Agent-IC client throughout the country.
Agent-IC is a solution for location productions, remote coordination and other critical tasks, essentially turning mobile devices into fully featured, intuitive intercom panels that integrate into existing workflows and connect securely over 3G, 4G, LTE or Wi-Fi networks.
"Everybody was able to listen and talk to different channels as needed, as well as converse point-to-point with team members, with the option to turn different audio streams on and off as required throughout the four-hour shoot," said Sanchez.
Digital Projection and Display Devices Project Life and Perseverance
As 2020 ended, the Atlanta Downtown Improvement District (ADID) wanted to inspire the people living and working downtown, by bolstering their yearly PRISM: Winter Lights event at Woodruff Park.
To accomplish this, the ADID's Art & Entertainment District teamed up with Digital Projection and Display Devices to create a public display.
Woodruff Park, located in the heart of Atlanta, is considered by many who live there to be their backyard. Surrounded by skyscrapers, parking decks, and local businesses, it is a rare green space shared by members of the community from all walks of life.
With such an important and central location, the park has also hosted the PRISM: Winter Lights event for the past two years. The ADID expanded the event to add some extra excitement in the downtown neighborhood. Featuring a water theme complete with light-based landmark sculptures, the ADID also utilized the International Peace Fountain, a long, curved, flowing waterfall at the northern end of the park
Curated by the team of public art designers at Dashboard, this particular display had the unique challenge of literally blending light with water.
Executive director and co-founder of Dashboard Beth Malone states, "When we designed PRISM, we created beacons of light that would make people want to immediately stop and come inside the park for a closer look. We wanted to create that same effect on this magnificent fountain."
To achieve this, Dashboard brought in new media and video artist Kris Pilcher. Specializing in video and projection mapping, the Atlanta-based artist was immediately taken with the project.
"I've had my eye on the fountain for a long time and was entranced with the prospect of using the waterfall as a medium," says Pilcher. "This piece blends photons and H₂0 molecules – two vital components for life. With the way 2020 has been, anything that is a celebration of life is important."
For his content, Pilcher chose works from local artists, animating the static art pieces and designed transitions to make them dynamic for this unique display.
To display this artwork on a continuously moving, low-lit fountain, the curators would need a powerfully bright display solution that could contend with the outdoor environment and frigid temperatures for the two-month duration of the program.
That task was accomplished by the innovative teams at Digital Projection and Display Devices.
Working together with Digital Projection, Display Devices constructed a projection tower complete with its own HVAC and processing hardware systems and powered by a fleet of (8) high-performance M-Vision 21000 laser projectors.
Producing a total of 168,000 lumens and flanked with architectural lighting to frame the color-rich projector spectrum, the 12.5 feet tall by 72 feet wide display is breathtaking. The open and curved design of the space, along with colorful content on moving water is immersive and mesmerizing to the viewer.
David Schmitt, director of sales and business development, at Display Devices, explains the design process in saying, "After speaking with the city and the artists, we knew this location held a lot of significance for downtown, and that this display needed to be something that would make people excited to get outside in the neighborhood. We set out to make it as bright and colorful as possible."
When the display was unveiled on opening night, visitors were captivated by the extraordinary conjunction of water and light. The reaction from the public has been well-received, with visitors stopping on their way through the park to admire the content and take pictures.
Fredalyn M. Frasier, planning and urban design project manager with the ADID explains, "We're incredibly happy with how the piece resonates with people. It's a safe way for the community to enjoy the work of local artists."
Malone echoes this sentiment in saying, "Woodruff Park is one of my favorite places to be and it's always been my dream to get people excited about seeing artwork in the places they call home. The waterfall display certainly does that and then some!"
The program also celebrated the New Year holiday with a collection of new content centered around a message of hope. Again, utilizing local artistry, Pilcher designed this new piece with a theme of perseverance.
Having seen the display in every stage of its development, Pilcher had this to say about the exhibit overall, "It's been a monumental success – and a perfect exhibit for the current atmosphere. It brings people to the park, where they can enjoy the outdoors and their city, all while keeping socially distant. There have even been a few music videos shot in front of the display!"
People and Places
Carousel Industries Adds Zane West as VP of Cybersecurity Sales and Strategy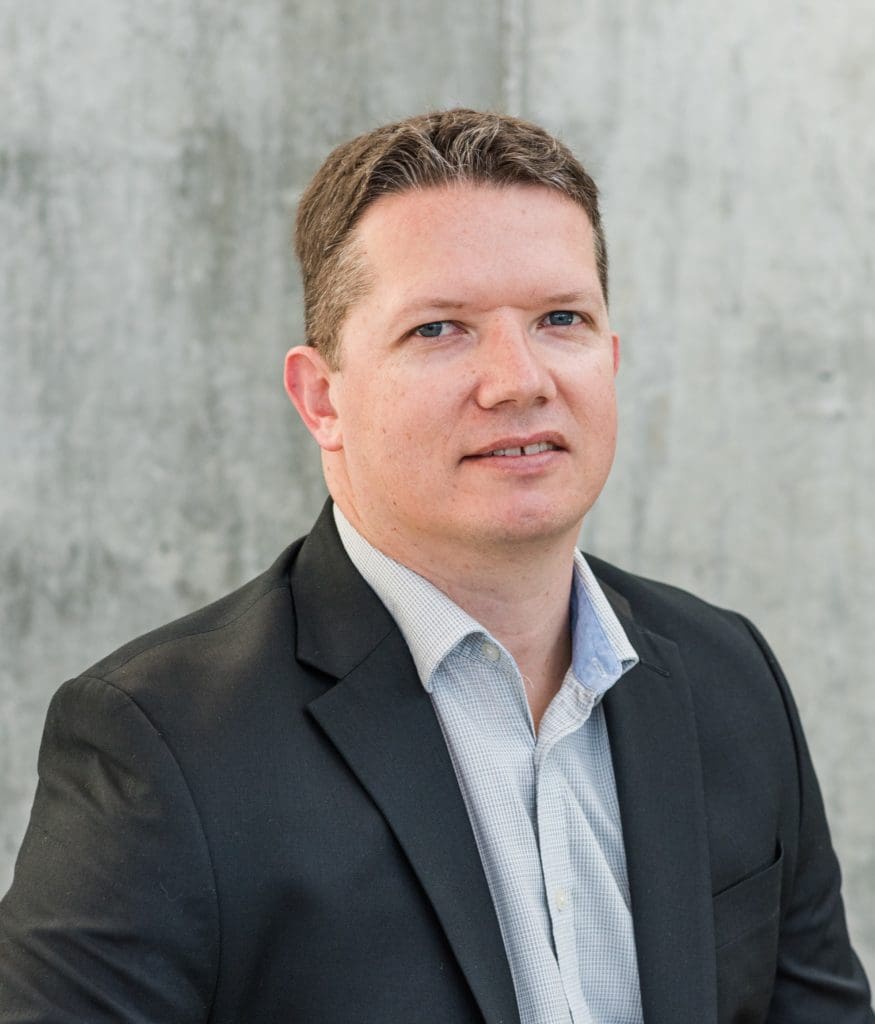 Carousel Industries this week announced the hiring of former Proficio and Dimension Data and executive Zane West as VP of cybersecurity sales and strategy. This is a new position at the company.
West will oversee Carousel's cybersecurity sales and strategy functions as it continues to prioritize security as a core and foundational growth pillar. He will partner with Carousel's services team to develop new differentiated security services offerings.
disguise Partners with The Carlyle Group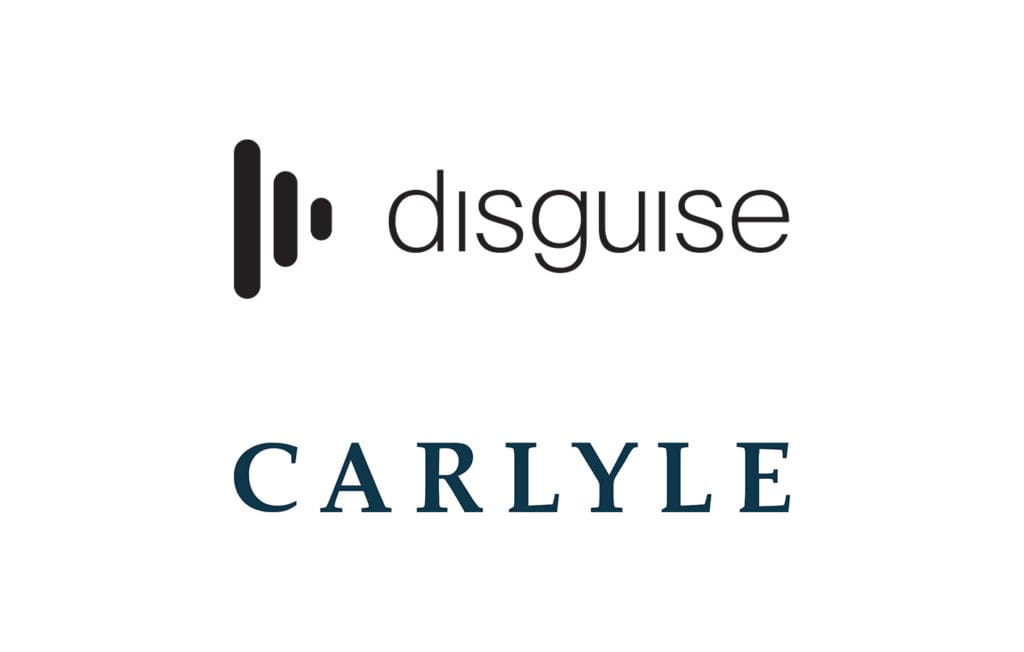 disguise this week announced new backing from The Carlyle Group, which will allow the company to enter a new phase of its growth development.
This new partnership will consolidate disguise's position as the global 'platform of platforms' for the creation and delivery of visual content at any scale and location.
Applied Electronics Adds New Wave Workspace
Applied Electronics Limited, a Canadian provider of integrated media solutions and professional audio visual, broadcast and media storage technology, this week announced its partnership with New Wave Workspace, a workspace management platform.
New Wave Workspace is a touchless Software as a Service (SaaS) workspace management platform that provides an innovative solution to create a hybrid workplace/digital office. The platform enables smart scheduling, social distancing, contact tracing, service reporting, cleaning on demand, conferences and meetings, analytics and insights.
NowSignage Become Approved BrightSign BSN.cloud Integrated Partner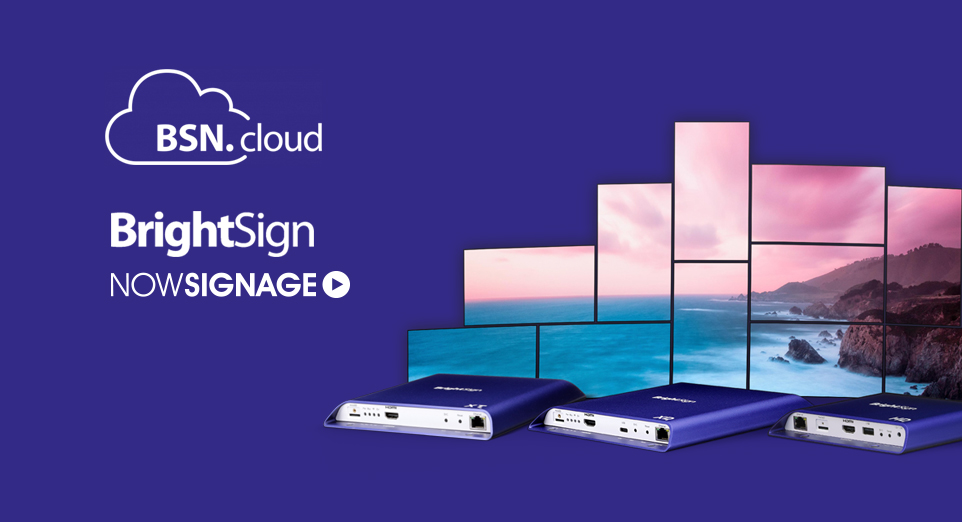 NowSignage is the latest digital signage CMS to receive the status of approved BrightSign BSN.cloud Integrated Partner. This new partnership allows customers to remotely activate the NowSignage application on any BrightSign device.
The BSN.cloud platform is a free subscription included with every BrightSign device that allows users to remotely manage their BrightSign device and to install the NowSignage digital signage CMS application.
If you enjoyed this article and want to receive more valuable industry content like this, click here to sign up for our digital newsletters!