Brazil AV Companies Make History with Merger
PSNI Global Alliance affiliates Eletro Equip and Solutione expect combined forces will increase their presence in Brazil and around the world.
Leave a Comment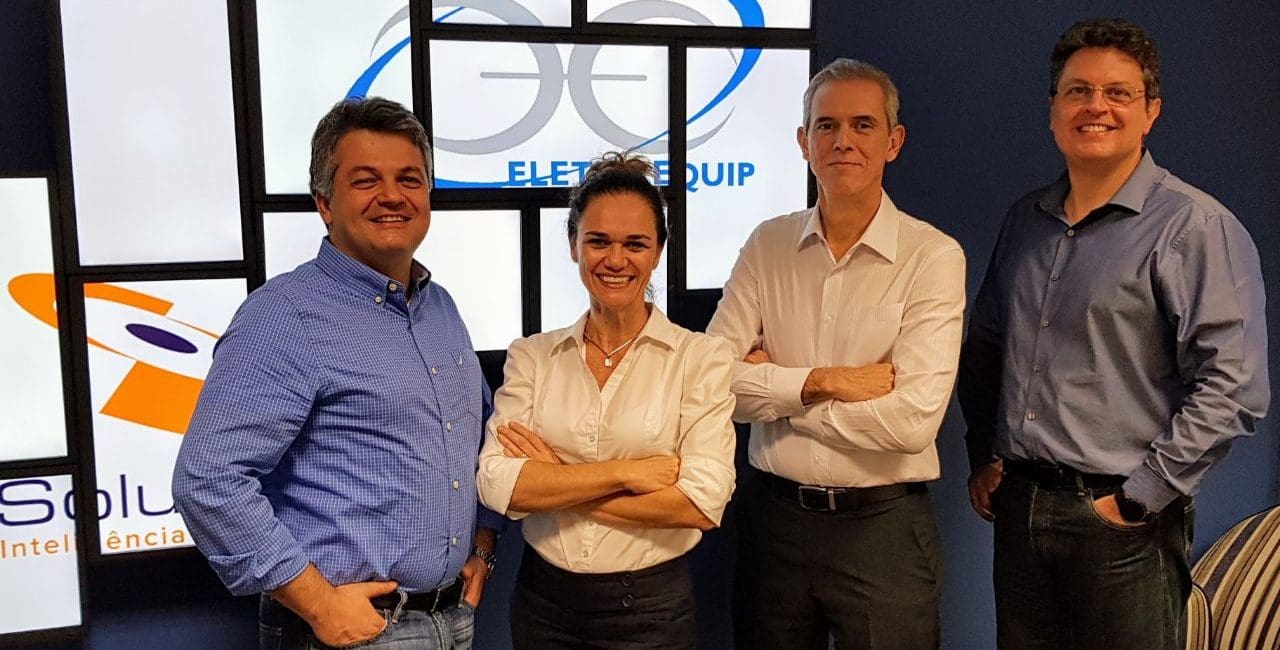 If you think it's tough to complete a merger in North America, imagine the added level of confusion and complication that comes with bringing two Brazil AV companies together in South America, where it's not above government officials to require bribes to do business.
Late last year, though, Eletro Equip and Solutione pulled off the seemingly impossible, completing what's believed to be the first merger of two Brazil AV companies ever, and quite possibly only the second such deal in Latin America. 
So how did they do it—and, better yet, how did they do it so fast?
"We saved all of the headaches for after the merger," says Odair Tremante, partner and chief sales and marketing officer, with a laugh. "I think every day my watch must have more than 24 hours on it."
Among the issues they're trying to hammer out are policies related to working outside the office.
Tremante and Claudio Younis, partner and CEO of the newly merged company which will soon announce its new brand, started talking about joining forces about two years ago but "we couldn't figure out the way to put the Brazil AV companies together," says Tremante.
They started talking again in December and weighed some of the political, financial and other concerns that the move could trigger for them and their combined staffs of about 85 employees.
Tremante will focus on sales and marketing, while Younis is more angled toward operations.
"When we started to understand the skills for each side, it became clear we could complement each other," says Tremante.
Behind a Historic Merger
The conversations about merging were weekly at first, then became twice a week, three times a week and so on, says Younis. They worked through many of the major details of the partnership when they first discussed getting together a couple of years ago, he says.
"We both have been addressing high-end corporate AV and their subsidiaries for a long time," says Younis. "We were addressing complementary accounts in both cases. We were working in the same segments with a complementary list of customers."
Although Tremante and Younis can't say much about their customers, think of the biggest companies in the world and chances are they've worked with them.
Since completing the merger, Tremante and Younis have been working on the best ways to deal with some of the duplicate areas within the combined company, while also figuring out the best way to add more sales and service staffs.
One coincidence: Eletro Equip and Solutione were using the same CRM system when they merged so that's one area they don't have to change.
"We understand that, with the growth in interest in the AV market today, it makes sense to be a stronger company," says Younis. "We're raising the strengths of our companies to face new competitors."
Most of the AV work in Brazil is centered in Sao Paolo, with a smaller pocket in Rio and less in other parts of the country. The total Brazil market is about the size of the New York market, meaning a company of 85 people is essentially the AVI-SPL of Brazil.
Keeping Things Honest
Brazil is notorious for its political strife when it comes to welcoming business from outside the country. Even within the company, it's not uncommon for government officials use what Tremante calls "a dubious process" when awarding federal work to a company. That's not the style of him or Younis, which is why they work so well together.
"We're possibly the only two Brazil AV companies with the same ethics and the same way of doing business in Brazil," says Tremante. "The profile of our customers requires that."
"We want to be compliant with the best business practices," says Younis.
Thinking Beyond the Borders
The merger between Eletro Equip and Solutione "creates an opportunity for us to partner with other companies in North America," says Younis. Both Brazil AV companies have worked with other PSNI Global Alliance affiliates as well as outside that network to help them gain traction in Brazil as necessary.
Both Eletro Equip and Solutione were part of the original Global AV Alliance, so they have a long history of thinking beyond the borders of Brazil.
"We're taking this opportunity to revisit all of our customers," says Tremante. "This is all positive."
Read Next: Passing the Torch (Without Getting Burned): Finding the Right Succession Plan for Your Pro AV Business
The company's vendor partners are "looking forward to having a stronger player in the market," says Younis.
"This is going to position us in an interesting situation when Brazil is addressed by any global partner," he says. "It gives us a head start in the marketplace to be part of the global space."